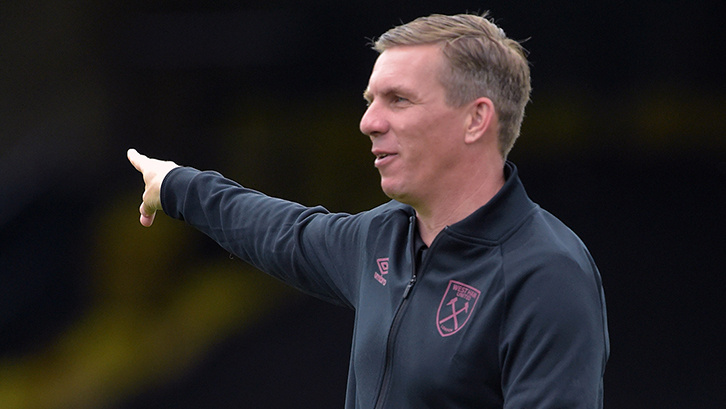 Despite facing unprecedented challenges in the global climate, the Academy of Football has seen no fewer than seven players make their West Ham United first-team debuts this campaign.
Reflecting on the first half of 2020/21, Academy Manager Ricky Martin has expressed his delight with the opportunities his young players have enjoyed so far this season – as well as his desire to continue to push them on to further support David Moyes' first team.
 
What are your overall thoughts on the first half of the 2020/21 campaign from a holistic perspective?
Obviously, the first half of the season has been one like we've never experienced before due to the current climate. I must say that everyone within the Academy programme has been proactive to provide the best development programme possible. 
Within that, we've had some really good moments of young players progressing their games and getting good experiences around the U18s, U23s and the first team.
 
How proud have you been of the way everybody has banded together to deliver that programme within those constraints?
Certainly, everyone is using new skillsets and making new decisions. We're in uncharted territory. Have we made every decision correctly? Potentially no, but have we learned and reacted and tried to put the best programme on? One hundred percent. 
I must say I'm really grateful for every member of staff, whether continuing to support while working from home or in the training ground, over the last twelve months. Their attitude and their resilience has been outstanding. 
 
As an Academy, seven first-team debuts this season must be a source of huge pride?
Absolutely. We are really grateful for the support, advice and opportunities the first team have given our young players this season. 
We've also had some players who've not been available as regularly as we would have liked. We've had players who have picked up injuries due to the programme being stop-start and, like every club, we've also had players miss out because of COVID. 
It's been a frustration, but like you said, there are seven players who have gone on to make their first-team debuts this year. That is a real positive as well. 
I always want to do better. I want to increase that number and supply more support for our first team. That's a real focus of mine between now and the end of the season going forward.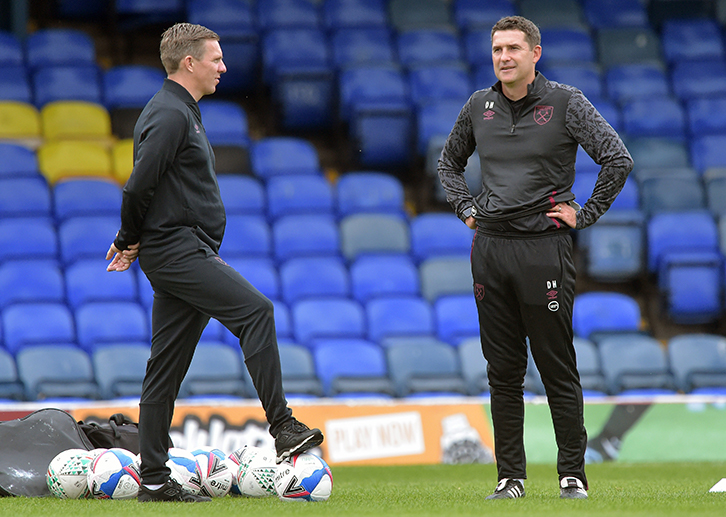 The manager, David Moyes, spoke in pre-season about building a strong bridge between the Academy and first-team…
The manager has a great vision and philosophy about bridging that gap. Words are great, but it's actions that count, and I must say in the last twelve months, the actions have been absolutely fantastic. He's gone over and above what he stated he was going to do. 
It's not just about opportunities for players – it's also about the dialogue. The manager's always there for myself and my staff to speak to, and he comes to a lot of our games – not just home, but away as well. He's prepared to travel and that speaks volumes.
That extends to his coaching staff. The manager would be the first to say that he's certainly empowered his staff – Stuart Pearce, Kevin Nolan, Paul Nevin and Alan Irvine – to have a constant dialogue with us. 
We have regular meetings before U23s games where we discuss the players in great detail. We're constantly looking at the next generation and the next steps – not just what's in front of us in the U23s, but the U18s, the U16s, and below.
I wouldn't say there are many other Premier League coaching staffs who have the same level of knowledge and detail about their Academy players, so that's something I'm really grateful for. 
Then, it's down to the Academy to work hard for the players, and for the players to step up and take any opportunities that come their way.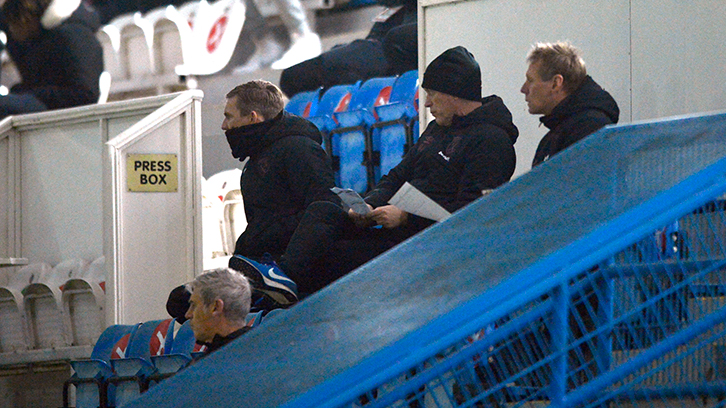 This season, we've seen U16s playing for the U18s, and U18s playing for the U23s – is there a real sense of opportunity about the Academy this year?
We're probably one of the youngest teams in both the U18s and U23s leagues this season, and that's something we think is really important: that we get the opportunity to create an internal pathway for our talented young players.
Within that, we can ensure we've got players going up age groups. Should that mean our teams are a little bit younger than the opposition, or we find some games difficult because we're up against players physically older or more experienced, that's great – we want our players to have that challenge, that experience. 
It doesn't mean every player always has to go up an age group, but should those opportunities arise, and should we push those players on, I know we'll certainly develop individuals.
 
What would be a successful second half of the season in your eyes?
Regarding Academy productivity, we just want to continue to develop our young players. We want those debuts to develop into two, three, four or five appearances. We want to provide more opportunities for players just coming through, or players returning from injury, hopefully around the first team. 
It's really important that there is a continual, gradual development in all areas of our Academy programme, to ensure that we keep up the high standards we're trying to set.
Ultimately, we want to ensure everybody's health and safety for them and their families, as we are all one big West Ham United family. 
That is absolutely paramount, and it's what we're always working towards. Hopefully, we can come out of this in a really strong position from that point of view.