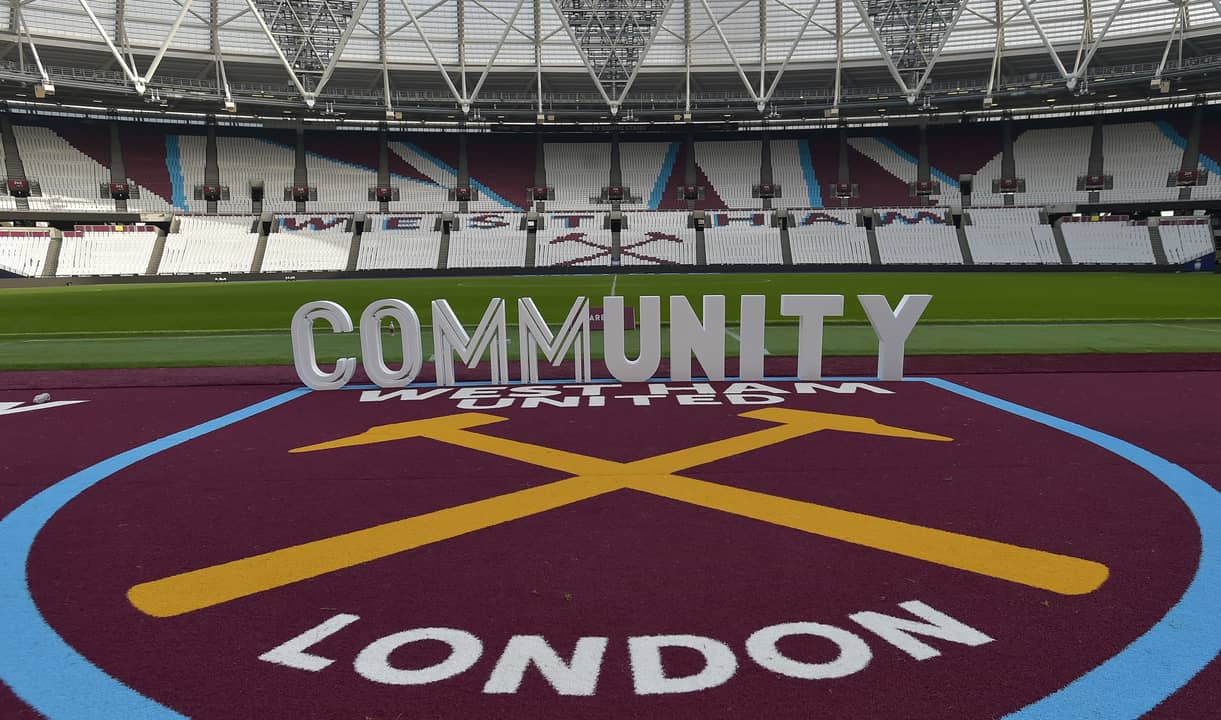 National Storytelling Week is here, presenting an opportunity for individuals to consider their own story as well as that of  others. 
Equality is embedded across all of our work at West Ham United and one of the main ways we can drive awareness and influence others in order to tackle discrimination, is by having conversations which educate others and effectively represent our values. 
Last month, as part of the Club's Players' Project, equality strand ambassadors Aaron Cresswell and Ben Johnson joined West Ham United Foundation Employability Officer, Ade Omideyi, to recognise the stories of black trailblazers. 
Ade, Aaron and Ben each highlighted inspirational figureheads across time that have paved the way for equality, broken boundaries and become role models for others.
To celebrate National Storytelling Week, we're taking a glimpse at their discussions and encouraging you to have your own…
Barack Obama – Former President of the United States of America

On 20 January 2009, President Obama took office with his Vice-President Joe Biden and became the 44th President of the USA. President Obama is the first and, to date, only African American President, serving two terms running 2009 to 2017. 
Johnson reflected on the importance of his success, saying: "I can imagine that being black, all the things he had to go through even to get into politics, even getting into the office and getting into a high place in politics would have been extremely tough."
Omideyi continued: "I remember when he became President, I was at university, but I couldn't believe, as a black man, that a black man had become leader of the free world. And what that symbolised for black people, not just in America but across the globe, especially in the Western world where a lot of us are minorities. It was a real beacon of hope and proof that it could be done, he's been an absolute ambassador for a lot of young black people out there."
Madam CJ Walker – Inventor

Madam CJ Walker was the first African American woman to become a self-made millionaire after creating a line of hair products geared towards black hair – publicly releasing her first hair care solution called 'Madam Walker's Wonderful Hair Grower' in 1906.
Omideyi discussed the different care needed for black hair, highlighting gaps in the mainstream market currently, saying: "That's the society we live in, and sometimes when people don't understand things as small as hair texture or different hair styles, it can sometimes be portrayed in a negative light. But it's about having the confidence to do that, regardless of your background and the mass market understanding about the black hair texture." 
Johnson added: "I know a person that would get stick at school from the teachers because their hair was extravagant, and things like that, that's just how it grows!"
Ian Wright MBE – Former professional footballer and television and radio personality 

Ian Wright is a football legend; playing for the likes of Arsenal, Crystal Palace and the Hammers and has talked publicly about some of the racial abuse he experienced during his playing career. 
Considering the role social media has, Cresswell said: "When Ian Wright was playing a lot of it [social media] wasn't around, so the stuff that he had to deal with behind the scenes, a lot of people wouldn't know about. To then go onto the pitch, and perform the way he did, and carry himself the way he did, he was a real character, and it must have been really hard for him."
Others recognised by the trio include Jay Z, Beyoncé, Alex Scott, Michael Jordan and more. Click here to watch the full discussion.