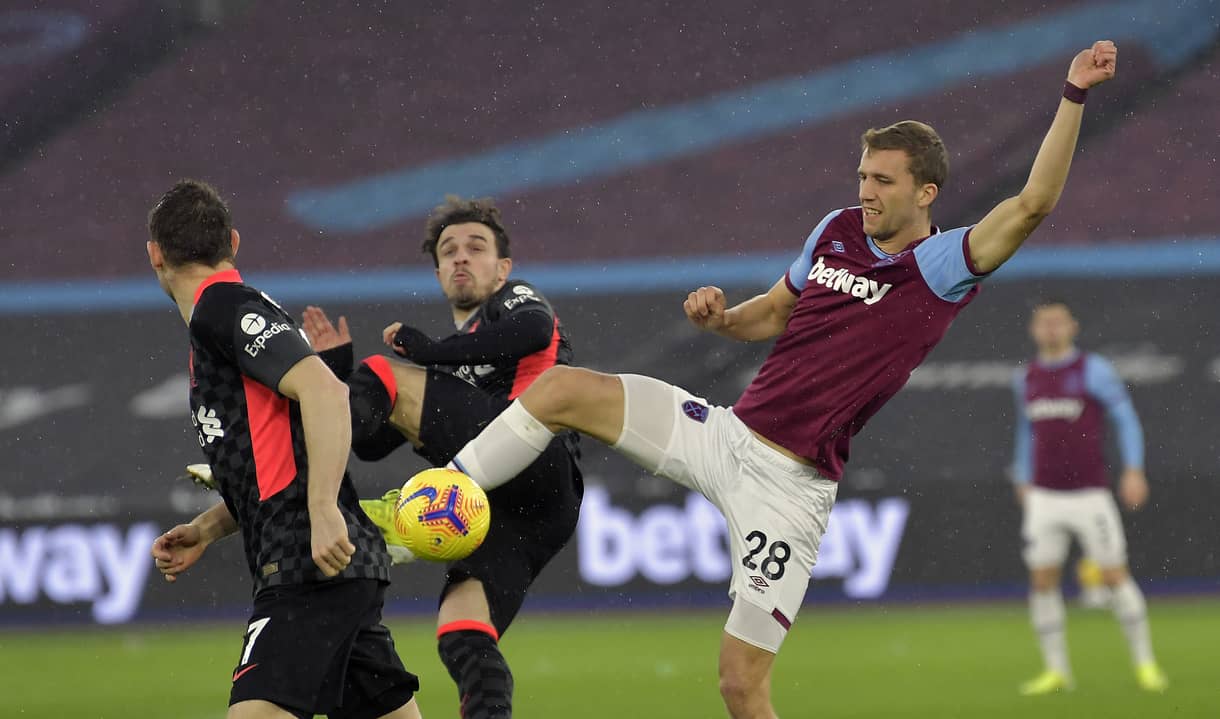 Tomáš Souček is glad the Premier League games continue to come thick and fast at the start of 2021.
The Czech midfielder and his West Ham United teammates were forced to swallow the bitter taste of defeat for the first time this year on Sunday, when Liverpool ran out 3-1 winners at London Stadium, but they have a swift opportunity to atone for that when they visit Aston Villa on Wednesday.
For Souček, the chance to bounce back so soon is a welcome one, especially after he felt the Hammers were unable to match their high standards in defeat to the Reds.
West Ham approached that game in confident mood having won on all their previous six starts, but Mohamed Salam's double, added to Georginio Wijnaldum's late third meant Craig Dawson's goal was no more than a consolation.
"Aston Villa is another difficult game, but I'm happy that we have only two days until it comes around," the No28 explained.
"We have the chance to go better and go back to winning ways. It's great that we can show that very soon.
"We didn't show a very good performance against Liverpool on Sunday - we have to be more solid and more confident as a team when we are playing against one of the best sides.
"We were very disappointed with how we played, more than how the result was at the end."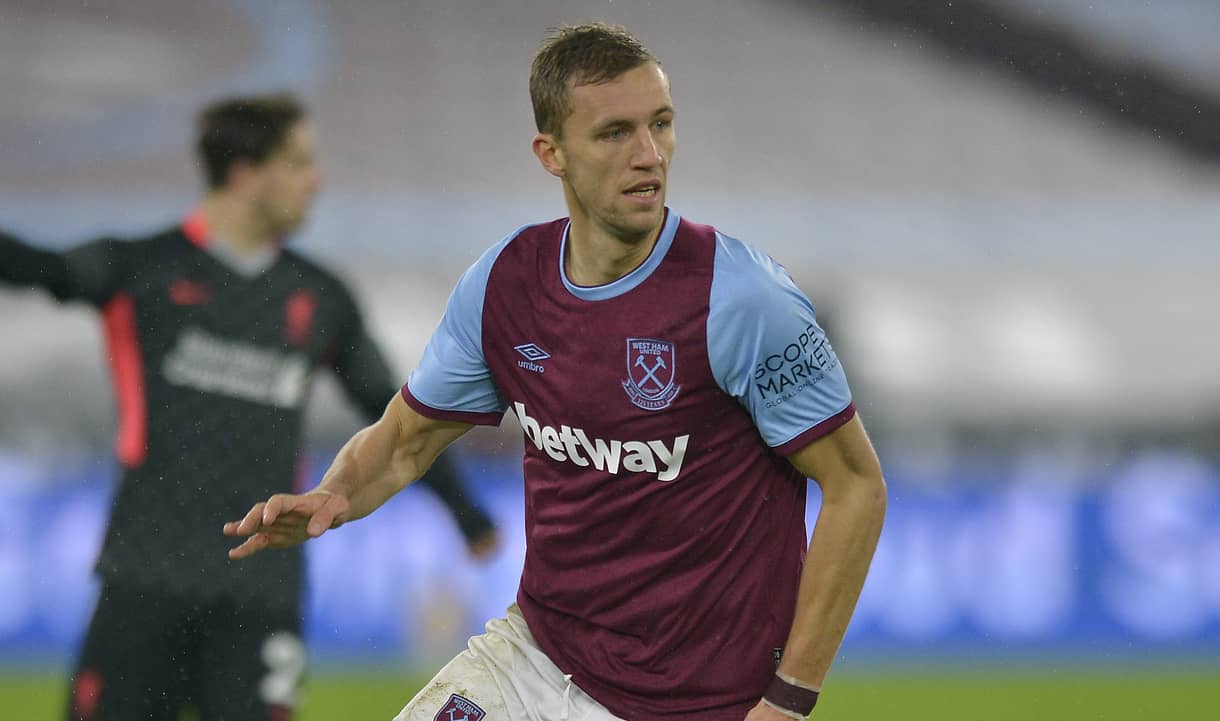 Souček said the Hammers' belief was high after their superb start to 2021, which has seen them climb into the division's top five, which made it even more frustrating that they couldn't show their best side against Jürgen Klopp's men.
"We all wanted to play better and we believed we could beat them, because our last six or seven matches were incredible," he continued.
"We trusted that we could beat them and we wanted that but it wasn't a great performance on the pitch.
"It's been a really good year so far. It's our first loss after seven games, so we have to keep going as we have done in 2021, but after this loss we need to play as we did against Palace and other teams.
"I want to give the guys more as well than today."