Kurt Zouma has set his sights on winning trophies and enjoying the best years in a West Ham United shirt.
Speaking to West Ham TV after signing for the Club until summer 2025, the France international is excited by the prospect of getting to know his new teammates and coaches and settling into life at London Stadium.
A determined, focused family man who won Premier League titles and the UEFA Champions League with former club Chelsea, the 26-year-old has stacks of ambition and cannot wait to show the Claret and Blue Army what he can do...
Welcome to West Ham United! How does it feel to sign?
"Thank you. I'm very happy and very proud. I've been waiting a little bit – it was a bit long – but at the end of the day I've got to say I'm very happy and delighted. I can't wait to be started now."
You've spoken to the manager – what was he said to you that convinced you that London Stadium was the place to be?
"It wasn't very, very long. The conversation went very fast and I just felt like he really wanted me to come and join the team, especially a good team that started the season very, very well, and seriously the team is very, very good and I'm very happy to join this Club. I can't wait to start."
It's a Club that's on the up and looking forward – was that a big factor in you deciding to join?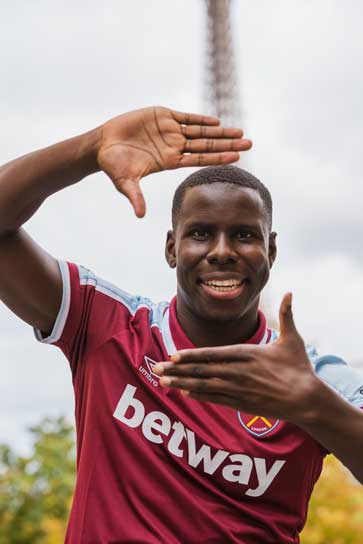 "Of course and obviously with the great season that West Ham had last year, that gave the team a lot of confidence to improve this year and hopefully I want to help the team doing that."
What have you made of our start to the season – seven points from the first three Premier League matches?
"Very, very good. Like I said, last year West Ham was doing great and qualified for the Europa League. I mean, it was well deserved too and hopefully this year we can improve too and be a better team."
You're clearly a family man too – was that a big factor, the chance to stay settled in London?
"For me it was kind of important because my kids were born in London and they're used to it and also my wife and my family, but also not only the city, but the Club and also to play in the Premier League too. For me it's the best league in the world and having the chance to stay here, I just couldn't say 'No'."
How much are you looking forward to playing in front of the 60,000 fans at London Stadium?
"I'm really looking forward to it. I know the atmosphere there is great and it's always been good and it's always been a difficult place to play too [as a visiting player], and now I want to help the fans and give everything for the fans too."
You're joining a group of players that have made real progress in the last year or so, built in the image that the manager has created of unity, spirit, ambition and hunger. Is that the mentality that attracted you to West Ham?
"Of course but I'm a family man and I like to have kind of family around, a family atmosphere, so yeah, I'm very happy with that too, and when I spoke to the manager, that's what he said to me: 'Everyone is delighted to have you at the Club and hopefully we can have a lot of success together'. That's what I'm really looking forward to."
And there are some familiar faces at West Ham too, starting with your long-time France teammate Alphonse Areola?
"Alphonse has always been the same! Alphonse has been that big since he was 13! Some [other] French guys are there too, so I'm very happy, but looking from the outside it's a great group and I can't wait to be there."
Your ancestors are from Central African Republic, whose national motto is 'Unity. Dignity. Work' – does that motto sum up Kurt Zouma?
"Yes, that's the way I've been raised too. The way I grew up, I've got five brothers and one little sister, and we've always been together. We had lots of fights too, but family is family, you know, and one thing I learnt and I always kept in myself was 'Family first'."
It's ten years this weekend since you made your professional debut for Saint-Etienne, so is this a fitting time to start this next chapter?
"For me, it's the best time because after ten years with a lot of ups and downs and stories and lots of success too, I want to bring something to West Ham too, which I think can be possible with the team we have now."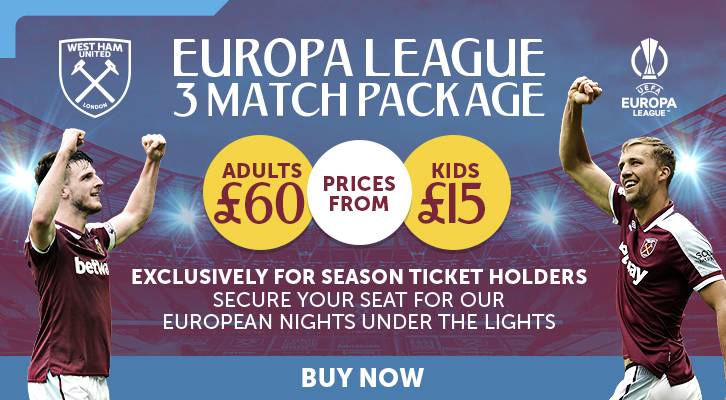 You played a big part in Chelsea's success last season at both ends of the pitch. Is that something you pride yourself on?
"Of course, of course! Especially with my size, I've got to help defensively and also offensively with set pieces and stuff. I'm very proud of last year and hopefully this year I can help the team to achieve a lot of success."
You had a lot of good years at Chelsea, but is your aim to have the best years of your career at West Ham?
"Of course. I'm still only 26. I'm not old! I want to have a lot of success at West Ham. A new chapter comes and I'm really looking forward to it."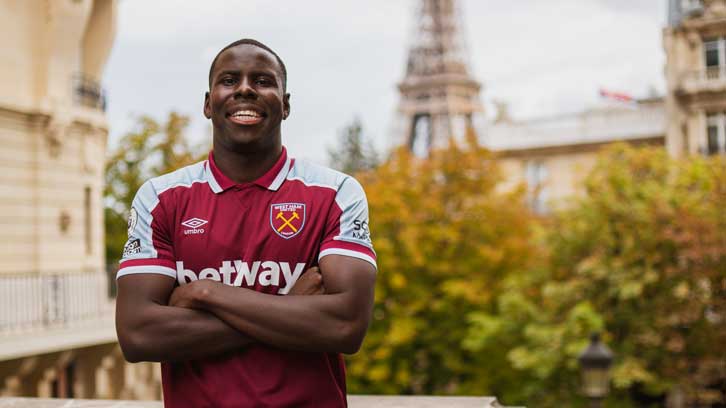 You have been back in the France squad over the past year, so you must be determined to also achieve things for your country, too?
"Yeah, I still have a lot of things to prove to myself, to my family, to everyone, and for me West Ham is the best solution and the best decision I've made because it is a great club in the Premier League and in London who have started very, very well, and hopefully we can continue like that."
Is the 2022 FIFA World Cup a target?
"Hopefully, but first I want to get settled and get into the team, get the shape, find the rhythm and start winning games. That's the most important thing, then we'll see after."
How much are you looking forward to the UEFA Europa League with West Ham and how important will your European experience be?
"It's European competition and you dream to win it, you know? I want to bring this mentality that we can win anything. Why not? We have to believe. Hopefully, and I know especially with the team and the way we are playing, I think we can achieve great things."
Just finally, what's your message to the West Ham supporters?
"I just want to say to the fans, thanks for welcoming me. Hopefully we can achieve many things together and I will give my best to make the team successful."