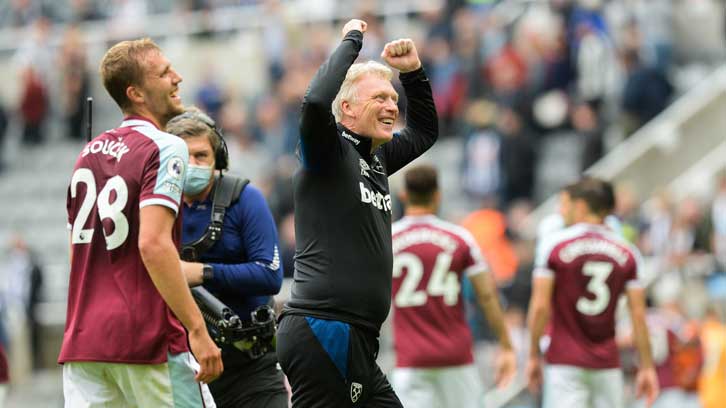 Writing in the Official Programme for Monday's Premier League home opener with Leicester City at a full London Stadium, manager David Moyes reflects on a winning start to the new season and says his players are ready for and relishing the exciting challenges ahead...
Hello and a warm welcome back to London Stadium for this first home Premier League game of the 2021/22 season.
It has been so long since we had the opportunity to fill this stadium and that alone makes this night a special one. We hope you enjoy tonight's match and those ahead of us in what should be an enthralling season for the Club.
It was great to see 30,000 fans back for our final pre-season game against Atalanta and we really appreciated the support. Tonight, there will be double that number and that will be a new and exciting experience for a number of our players here.
We returned home from Newcastle United on Sunday night with three impressive points. We were very pleased with our all-round performance on the opening day of the season with the players showing great character. It was a promising start, but it is only one game. I would also like to thank the 3,000 supporters who made the long journey for their backing – it was much appreciated.
On a general note, the managers and players are well versed on the new rules for this season and I have to say that from the evidence of our game on Sunday, plus others I watched over the first weekend of a new Premier League season, was that the standard of refereeing was excellent.
The 'lighter touch' worked well, there were fewer VAR decisions in the game and, overall, I felt everyone – players, managers and supporters – felt much more comfortable.
Referees in this country have always officiated in a way which has enhanced the British game and made it respected throughout Europe.
We have allowed a level of physicality which, I believe, most other countries have admired but in the last couple of years that had changed. This is the most competitive league in Europe and comprises players from all over the world. I still believe that our football culture remains paramount and we should continue to follow that style.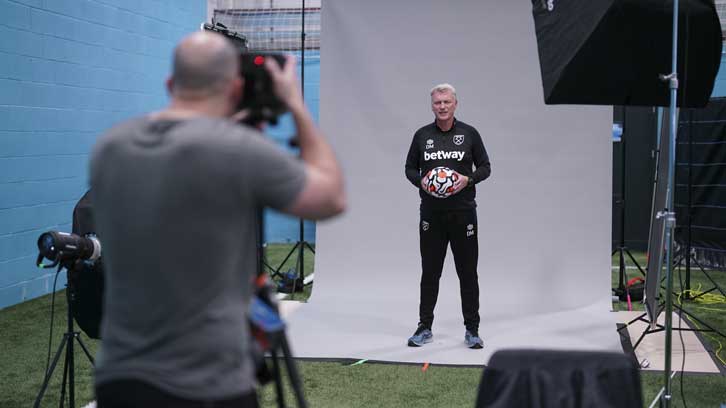 I would like to welcome Brendan Rodgers, his staff and Leicester City team tonight. They enjoyed an outstanding last season which culminated in them winning the FA Cup, which was added to by their Community Shield success recently.
Leicester are a club who have continued to make steady progress since winning the Premier League in 2016 and their model is a really good one. We wish them another successful season – after tonight's match!
Looking forward, the challenge for us is to find the equivalent of those extra two points which, last season, would have meant qualification for the Champions League. Leicester finished one point above us which is an indication of the size of the task which awaits us tonight.
As a Club, we made the enormous jump of ten places last season which demonstrates the quality of the job done by the players. We have moved on though from our past achievements and now the aim is to find that extra percentage to keep us right up there.
Another challenge for us is to play at a consistently high level. I felt we finished the 2020/21 season as strongly as anyone in the Premier League. We need to maintain that level now.
We are all very excited about what lies ahead of us because we have the added ingredient of European football. That will mean extra games and more will be asked of our squad.
This will be something new to most of our players but it's something they worked so hard to earn and to which we're all looking forward.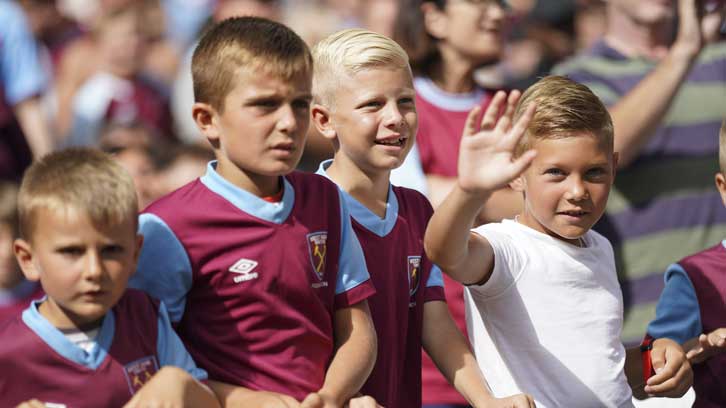 We understand what European competition means to our supporters and we will face that challenge head on, while never forgetting that the Premier League remains our bread and butter.
There was a great deal of discussion last season about how clubs were missing their supporters and it was interesting, on the opening weekend, to see there were only two away wins – Brighton and ourselves.
Maybe that was proof that home support does make a big difference. Certainly we experienced a strong atmosphere when we played in front of a full house at St James' Park.
There has also been a lot of talk about whether West Ham benefited from having no fans at London Stadium last season. I don't believe that to be true whatsoever and I have no doubt you supporters will prove that is not the case.
At the match against Atalanta, it was heartening to see so many young supporters wearing the new shirt with the names of our players on the back. Those youngsters are revelling in our progress and it was fantastic to see so many of them cheering us on.
This is the start of a new season for everyone. We continue to all be in this together and we are hoping to give you another season which gives you more to smile about.
We know the expectation level has risen and we accept that challenge.
As a united Club, we will continue to build and grow a new West Ham United.
Enjoy the game – and the season ahead!
David Moyes
Manager