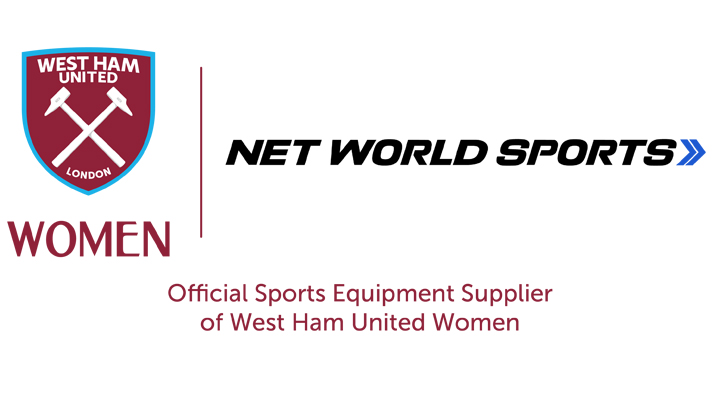 West Ham United's women's team has today announced Net World Sports as their newest partner.

Net World Sports are a leading international sports equipment provider, bringing niche sporting products to the mass market as quickly and efficiently as possible. 

With a 7,000-strong product range, West Ham United women's team will work closely with the team at Net World Sports to ensure they have all the necessary equipment required as they prepare for another season in the Women's Super League. 

As one of the largest suppliers of football goals, selling over 100,000 goals a year, Net World Sports will support the club every step of the way in the coming season.

Nathan Thompson, Commercial Director of West Ham United said:

"We are delighted to partner with Net World Sports. With their considerable range of products, the women's team will be perfectly equipped for their new season.Both organisations are driven to be the best in our respective fields and I'm really pleased that the women's team will be supported by such an established sporting retailer. As we continue to grow our portfolio of women's commercial partners, I am really looking forward to seeing how this partnership progresses over the coming months".

 Alex Lovén, Founder & Managing Director of Net World Sports said:

"We're hugely excited to be working with West Ham United women's team this season. It's an exciting time for the club and the women's game in general, so we're delighted that the team will be using our FORZA football products and METIS gym equipment throughout what we are sure will be a successful season in the Barclays FA WSL".