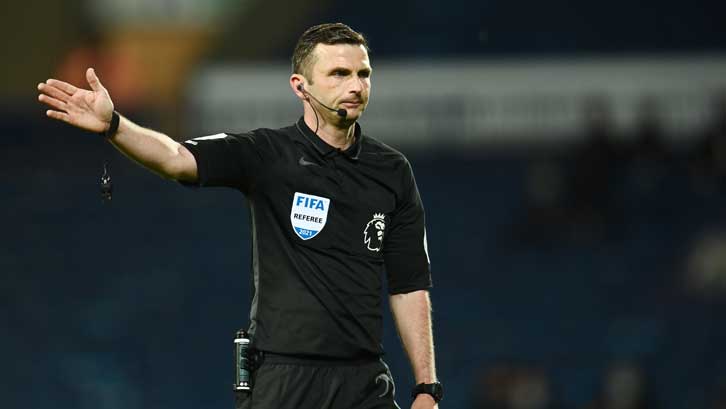 A number of law changes and tweaks have been introduced ahead of the 2021/22 Premier League season.
Here are four to look out for when West Ham United kick-off at Newcastle United live on Sky Sports on Sunday at 2pm...
Handball
Law 12 (fouls and misconduct) has been revised to provide greater clarity on handball offences.
According to IFAB, it is an offence if a player 'deliberately touches the ball with their hand/arm, for example moving the hand/arm towards the ball'.
It will also be deemed an offence if a player touches the ball with their hand/arm when it has made their body unnaturally bigger.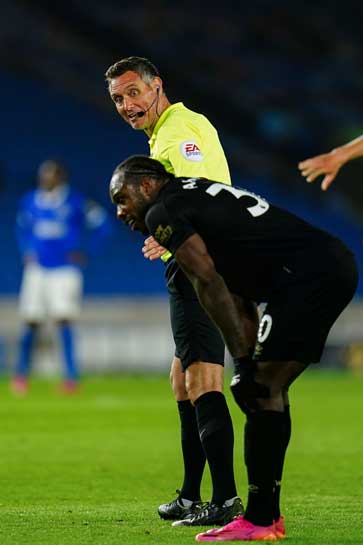 They clarify: "A player is considered to have made their body unnaturally bigger when the position of their hand/arm is not a consequence of, or justifiable by, the player's body movement for that specific situation. By having their hand/arm in such a position, the player takes a risk of their hand/arm being hit by the ball and being penalised."
Crucially, although a goal scored directly from a hand/arm, even if accidental, will still be chalked off, accidental handball in the build-up will no longer be penalised so, for example, Robert Snodgrass's last-minute goal at Sheffield United the season before last would have stood this season, when it was disallowed for Declan Rice's handball in the build-up back in January 2020.
Offside
IFAB have sought to clarify offside with a number of law changes.
They confirm that the shoulder is not part of the arm for handball and add this important note: "for the purposes of determining offside, the upper boundary of the arm is in line with the bottom of the armpit."
The Premier League will also introduce thicker lines to determine offside decisions, aiming to reduce the number of goals ruled out by marginal decisions.
Penalties
We could see fewer Premier League penalties awarded this season, following on from a record-breaking 125 last campaign – even if West Ham United were only awarded four of them!
In essence, the threshold for awarding a spot-kick will be increased and referees will no longer deem any contact in the box as an offence.
They will now also be looking at the force of the contact and what, if any, impact that has on the attacking player.
If the attacker has used said contact to look to win a penalty rather than being fouled, this will no longer result in a spot-kick and instead will come down to the officials' judgement of the incident.
Substitutes
Premier League benches will continue to have nine players available to managers, however only three can be used in any single match.
The number of substitutes available was bolstered from seven to nine in December 2020, with the COVID pandemic making for a more compacted fixture list.
The January 2021 introduction of two concussion substitutes will also remain for the 2021/22 Premier League season.