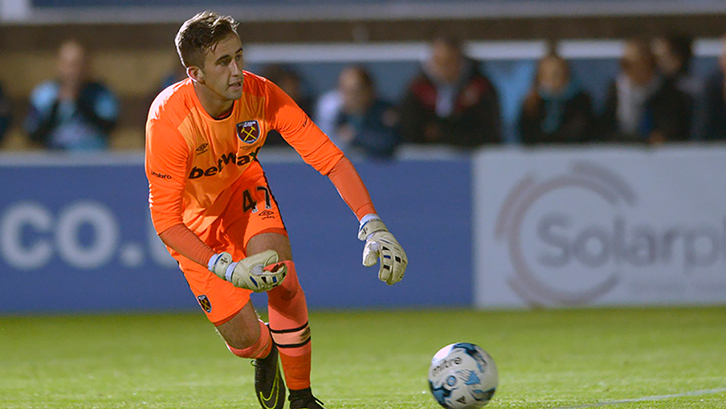 As a 23-year-old goalkeeper, Sam Howes still has almost his entire career ahead of him.
And yet, in the summer of 2014, the Sussex-born 'stopper achieved – almost all at once – more as a youth footballer than many other players do over the course of two-decade careers.
Dial back the clock to the culmination of 2013/14, and the 16-year-old Howes – a schoolboy then – enjoyed a real purple patch in his fledgling career, making both his U18s and U23s debuts at the Academy of Football in the space of a few short months.
Then came an unforgettable summer. Howes toured with, and made his first-team debut for, West Ham United; won the UEFA European U17 Championships with England, was named Young Hammer of the Year; and – most importantly of all – conquered his GCSEs.
"I walked away winning a tournament… and I walked away with GCSEs as well, probably the greatest achievement of my life, managing that!" he laughed.
"It was surreal. The whole year was surreal, to be honest. All of that happened, and then I somehow ended up with the first team on tour in New Zealand! 
"I was playing in a friendly game for the reserves down in Havant one evening in July, and then the Academy goalkeeping coach came up to me and said I needed to pack my things because I was off to New Zealand the next day. The next thing I knew, I was on the plane out there!"
Howes' trip to the other side of the world encompassed not only the dubious honour of a 'SkyWalk' – an open-air walk around the country's tallest building – but also ten minutes of first-team action at the end of a 3-1 defeat to Sydney FC, during which he kept a clean sheet.
He continued: "Coming on to make my debut, nobody at home knew I'd played – everyone in England was asleep. When my friends woke up and checked Twitter, they started texting me – but then it was my turn to be asleep! 
"It was a good experience and to top it off, to actually play right at the end of the trip, was brilliant."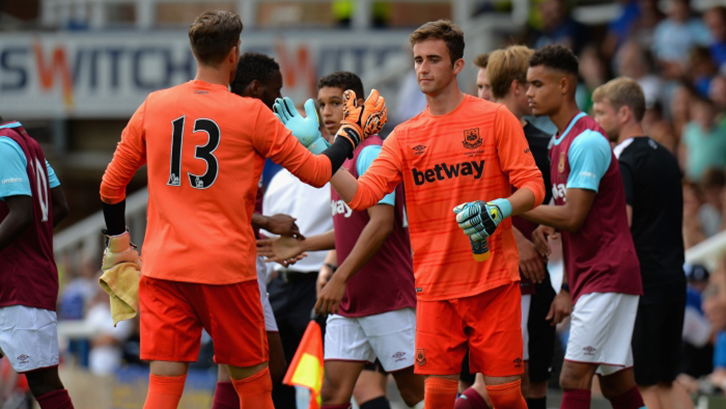 Like many of the Academy of Football's brightest prospects, Howes' West Ham United journey started early, a ten-year-old brought in after two initial years at Crystal Palace.
"Everyone always knew West Ham to be one of the best Academies in the country. As soon as they came knocking, it was a no-brainer for me to join. 
"My earliest memory, living in Sussex, was always travelling up to Essex to train. Coming into Chadwell Heath, everybody would be so welcoming as soon as you walked through the door. 
"No matter what age you were, everyone would stop to have a conversation with you – you'd have the U18s coach or reserve-team coach making time to speak to you. It was just the nice family environment at the Club I remember best from the time."
As Howes grew within the Academy's youth system, that family extended to his teammates, one of whom in particular the goalkeeper is delighted to have witnessed ascend to the highest level of football in recent weeks.
"When I was a 16-year-old but playing in the U18s, I was in Academy digs with Declan Rice," Howes recalled. "There were a few players from then you can now see going on to push their way into first teams across the country.
"I still keep in touch with Dec, to be fair, but it was weird watching him doing so well for England! He deserves it – he's worked hard for it.
"I remember when he first came in. You could see even then that he had all the talent and drive he needed. I'm really pleased he's gone on to do as well as he has."
Howes' own tournament experience wearing the crest of the Three Lions was also one to remember, playing one game as England went all the way in 2014's UEFA European U17 Championship finals in Malta, defeating the Netherlands on penalties in the final.
"It was in my last year of school, so I had my GCSEs," Howes recalled. "Everything flew by so quickly. At one point, we played in a semi-final at 12 'o clock, then at 3 'o clock I had an exam to take! I was thinking 'hang on a minute, I've just got to a European final here'!
"My school were great while I was out there, and to actually get the whole way through to the final and win it on penalties was some achievement. Those are the memories that stay with you forever."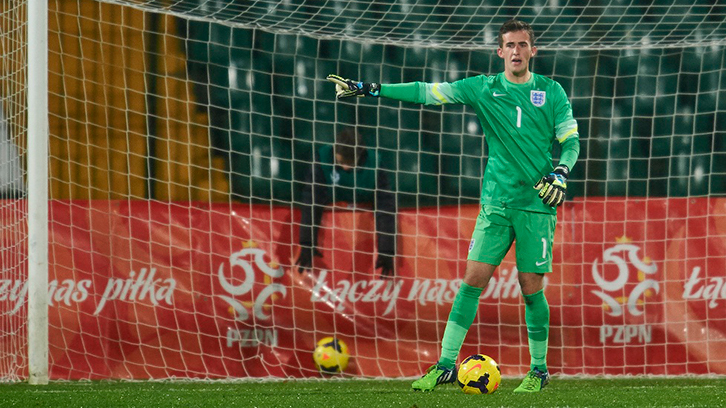 The 2014 Young Hammer of the Year Award crowned Howes' achievements – "it's still on the mantlepiece to remind me of an unreal summer" – but in 2017, after only featuring on the first-team bench once more – at Anfield in the FA Cup in January 2016 – his future first-team prospects seemed limited. Howes departed West Ham for Watford.
He reflects: "As much as I'd have loved to have stayed at the Club, for one reason or another, it didn't work out the way it was supposed to. That's just football, to be honest.
"It was obviously a good majority of my youth career, so to leave West Ham was hard, but the opportunity came up to try something a bit different and that's what I went with.
"It's been challenging since then. My two years at Watford were good, but then I chose to move on, and since then the last couple of years from there have been a bit of a challenge in terms of playing time – things not going quite my way, as most footballers would say."
After permanent spells in the non-league circuit with Woking, Chelmsford City and Dorking Wanderers – the latter of whom he helped reach top spot in National League South prior to 2020/21's curtailment – Howes has recently signed for Isthmian League Premier Division team Horsham Football Club back in nearby Sussex.
He smiled: "I'm buzzing. I'm obviously really grateful to Horsham for giving me the opportunity to actually play regularly. It's what I've needed for the last two years, so I'm pleased.
"We're in the middle of pre-season but it's good to be back playing regularly again. It's hectic, as I've got my own personal business now – offering one-to-one football coaching – so I'm balancing training with that, but it's all manageable.
"The advice I give to the young players I coach is to just enjoy it. Speaking about my time at West Ham, I enjoyed every single moment of it, and having that success through my youth years was because I enjoyed it and was willing to learn. That was the kind of vibe the Academy gave me.
"Now, I can't wait for the new season to start. It's been a difficult time for everybody, but to come through the other side, with our fans back at the stadium, is going to be massive for everyone."