Billy McKinlay is looking forward to building on West Ham United's impressive achievements last season when the 2021/22 Premier League kicks off this coming weekend.
The former Dundee United, Blackburn Rovers, Leicester City and Scotland international midfielder returned earlier this summer as an assistant to David Moyes, having spent seven months at London Stadium during the manager's first spell in charge in 2017/18.
A popular presence on the training ground, McKinlay has enjoyed getting to work at Rush Green on building on the foundations of last season, as he sat down with West Ham TV to look forward to the season ahead…
 
It's been very good being back at West Ham United. 
I've enjoyed it so far. It's been hectic with the last two or three weeks of pre-season, but I'm delighted to be back.
I think the boss and Stuart [Pearce] and Paul [Nevin] and Kevin [Nolan] and Xavi [Valero] did a brilliant job last year, amongst others – the rest of the staff included. 
Obviously I know the boss well, and Stuart. I worked with Paul funnily enough at Fulham back in the day, so I've been acquainted with him again, and I played against Kevin a long time ago, so there's been no problem settling back in. They've made me feel very welcome.
There are really exciting times ahead for West Ham and I'm delighted to be back and part of them.
 
A few of the same players are still here from the last time I was here! 
Looking on from afar last year, it was pretty apparent that team spirit was one of the main contributors to what was a fantastic season for everybody. 
That's been very evident already in my short time back, and I'm sure we'll build on it.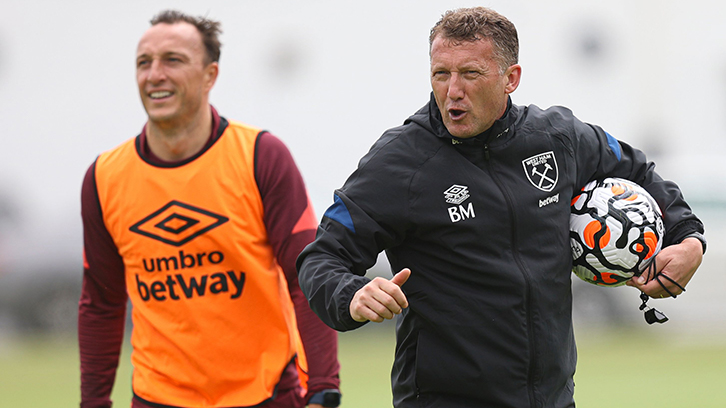 I think pre-season has gone well and we probably are where we'd hope to be in terms of a set level of performance. 
Fitness is always important, and we've got the Euro boys back fully now, so it's been good to get them back in the squad. I think we're in a decent place. 
There have been some good performances, and it's important that you get that along with the fitness levels. It's not absolutely crucial, but it gives you a little indicator of where you're at. 
The level of performance last season was consistently high and we're looking to replicate that again very quickly, so hopefully by the time Newcastle comes along we'll be ready to go again.
 
This season, with Europe, I think the expectations have risen, and rightly so. 
Speaking as one the staff, there are no higher expectations than what everybody inside the Club have got. 
A European run is hopefully ahead of us. The Premier League is always a challenge and if we can replicate the levels of performances we did last year, I think we'll be reasonably pleased.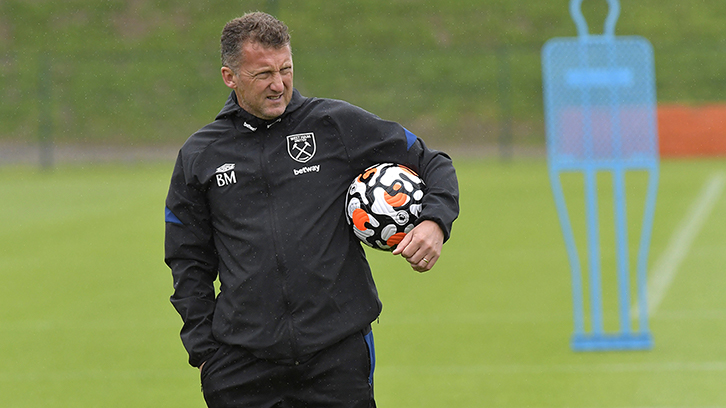 One or two of the Academy lads have had a good opportunity in pre-season. 
Conor Coventry, who's a little bit older, and one or two others have had a good opportunity to show the manager what they're capable of. It's always a good time, pre-season, for them to showcase their talents. 
I think they've done very well and they'll need to continue that, because the levels are high.
 
The manager and the staff have certainly got the expectation to go again.
Big clubs and big players do it consistently. We think we're a big Club, and rightly so, but we've got to show that on the pitch and with good performances. 
Last season's gone. We embrace it and reflect on it, and use it as motivation to go again.