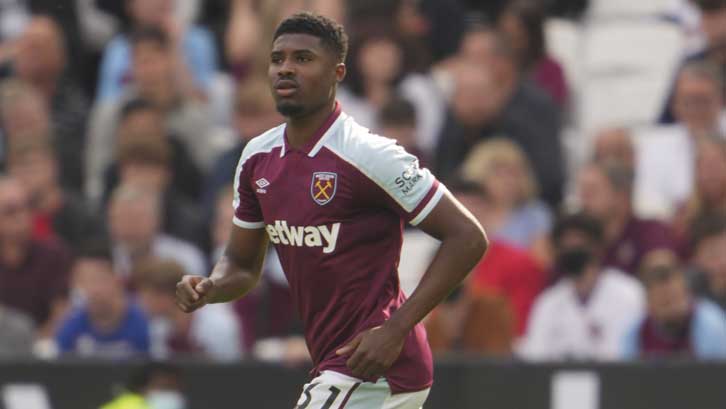 Ben Johnson cannot wait to return to Premier League action when West Ham United kick-off the 2021/22 season at Newcastle United on Sunday afternoon.
The Hammers make what would normally be their longest trip of the campaign on the opening weekend, but with UEFA Europa League football to come, Johnson and company will rack up the air miles this term.
With such a busy schedule at home and abroad, the versatile Academy of Football graduate is hoping to be involved heavily for David Moyes' side and did himself no harm at all with a series of eye-catching pre-season performances.
The 21-year-old featured at full-back, wing-back and even on the wing during the Irons' warm-up fixtures and scored an outstanding individual goal in the 3-0 win at EFL Championship side Reading in July.
Now, Johnson told whufc.com he wants to carry that form on as West Ham seek to build on last season's record-breaking Premier League campaign, when he featured 14 times as Moyes' men secured a top-six finish and European qualification.
Ben, you've played at St James' Park before, starting our 3-2 Premier League defeat there in April, but this will be the first time you've experienced the famous Newcastle United atmosphere…
"It's going to be a great occasion. A lot of the boys have played there before when it's been it full, but I've not had the opportunity to experience that famous atmosphere created by about 50,000 fans.
"So, I'm looking forward to the first game I'll play up there in front of a full house, including a few thousand Hammers, who I am sure we will hear singing Bubbles up in the stand!"
It's also a big game – our first Premier League game with a capacity crowd since March 2020 and our opening match of what promises to be an exciting 2021/22 season…
"It's going to be a tough one, obviously, as the opening-day fixtures are a challenge for every club because you don't know exactly what you're going to get from the opposition.
"It's going to be a good game for us. We've prepared well and as everyone saw we played really well and beat Atalanta last weekend, we've got a good squad and everyone here can't wait to get started.
"It's exciting times for this Club."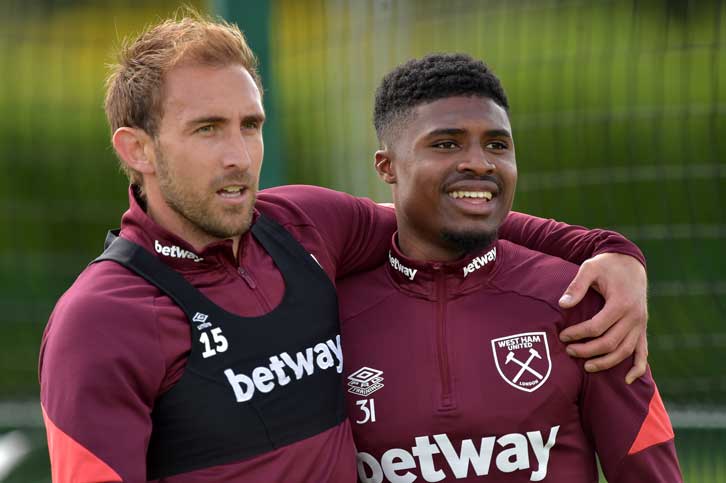 You did your hopes of playing regularly no harm at all in pre-season, either?
"Yeah, I thought I had a good pre-season and I really enjoyed it. It's probably my first proper pre-season as a first-team player and it makes a massive difference.
"I played a few games and I've done well in those games and I'm just trying to take what I did last season, learn from it and build from there because there is a lot more pressure riding on this season.
"I'm just looking forward to it all again as it's going to be a different type of season. We'll have less days off, more games and hopefully more opportunities."
That's it, isn't it. You'll have more opportunities, particularly with the Europa League games we have to play…
"That's the thing. Of course, we've got experienced players and young players, but none of us have experienced a proper European campaign while playing for West Ham in the intensity of the Premier League, so it's a new thing for all of us.
"We've got 50-odd games, hopefully, and all of them will be played at a relentless pace. We are confident in the way we play, though, and we've got electric players who can do great things.
"We showed against Atalanta what we can do, even though it was a friendly, and they're in the Champions League, so we can't wait to get started."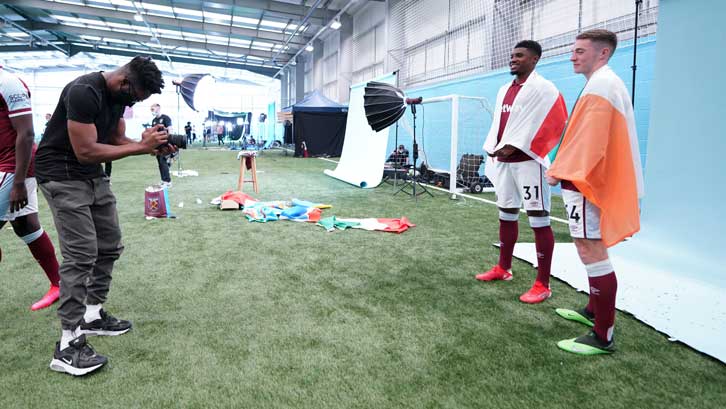 You're not the only Academy graduate who has done well in pre-season either. What about your old mate Conor Coventry!
"Yes! At the end of last season, there was just myself and Dec (Declan Rice) and obviously Nobes (Mark Noble) in the first-team squad who had come through the Academy, so having another one around and it being a close buddy is just great!
"Conor is someone who understands what it is to come through the ranks at this Club and he's someone I can talk to about our shared experiences.
"He's a top lad and a top player. He's hard working and he's going to give you everything and sometimes you don't find players who have both the technical ability and that work ethic. Conor wears his heart on his sleeve and everyone can see that.
"One word that comes to mind when I think of him is 'perseverance'. First-team football doesn't come easy and there are so many ups and downs in a career, so he's done really well.
"He's a great guy, we get along really well. We live close together, we go to the gym together, have lunch together, go out together and have done a lot of things together. People at the training ground say we're like brothers!
"We've played together for eleven years now and it's just lovely to be playing alongside one another now. Overall, he's just a great guy, a top player and it's just great to see him doing well."