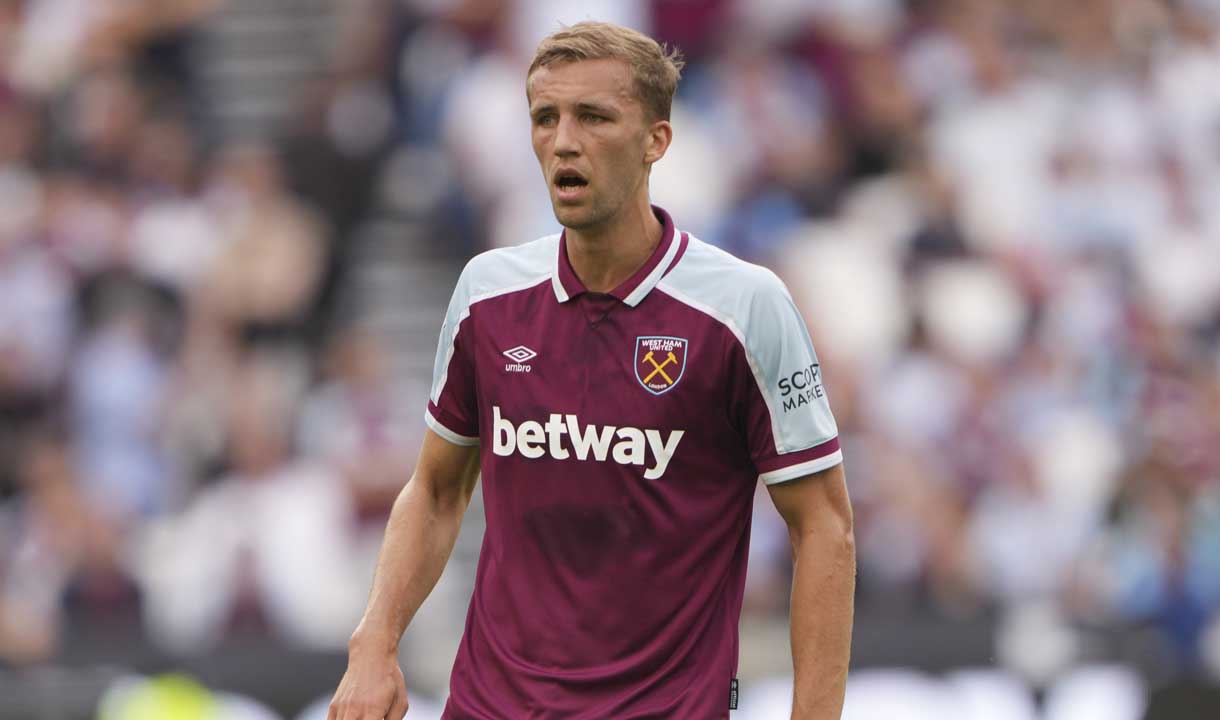 Tomáš Souček cannot wait for a Premier League season in front of fans, after experiencing the support of 30,000 members of the Claret & Blue Army in Saturday's Betway Cup 2-0 victory over Atalanta.
Souček only had the opportunity to play four games in front of packed stadiums for West Ham United before the COVID-19 pandemic hit - and only once at London Stadium - so the start of the 2021/22 campaign can't come quickly enough for the 26-year-old.
Fresh from being named Hammer of the Year, and returning from a successful Euro 2020 campaign - in which he helped Czech Republic reach the quarter-finals - Souček is ready to hit the ground running as the Hammers aim to build on their record-breaking 2020/21 season.
"To be honest, for this season what I am most looking forward to is playing in front of fans, because I missed them and the football without them is not the same as it is with them," he explained.
"I played, for example, a nice game in the Euros in Hungary in front of 60,000 or 70,000 people and it was maybe after one-and-a-half years [without fans] so I look forward now to each game of the Premier League."
"I've played in front of fans for maybe four or five games here, but fans have sometimes met me on the street but not at the stadium. I'm happy they're back and it was nice to hear their support on Saturday. I hope to show them something similar next season."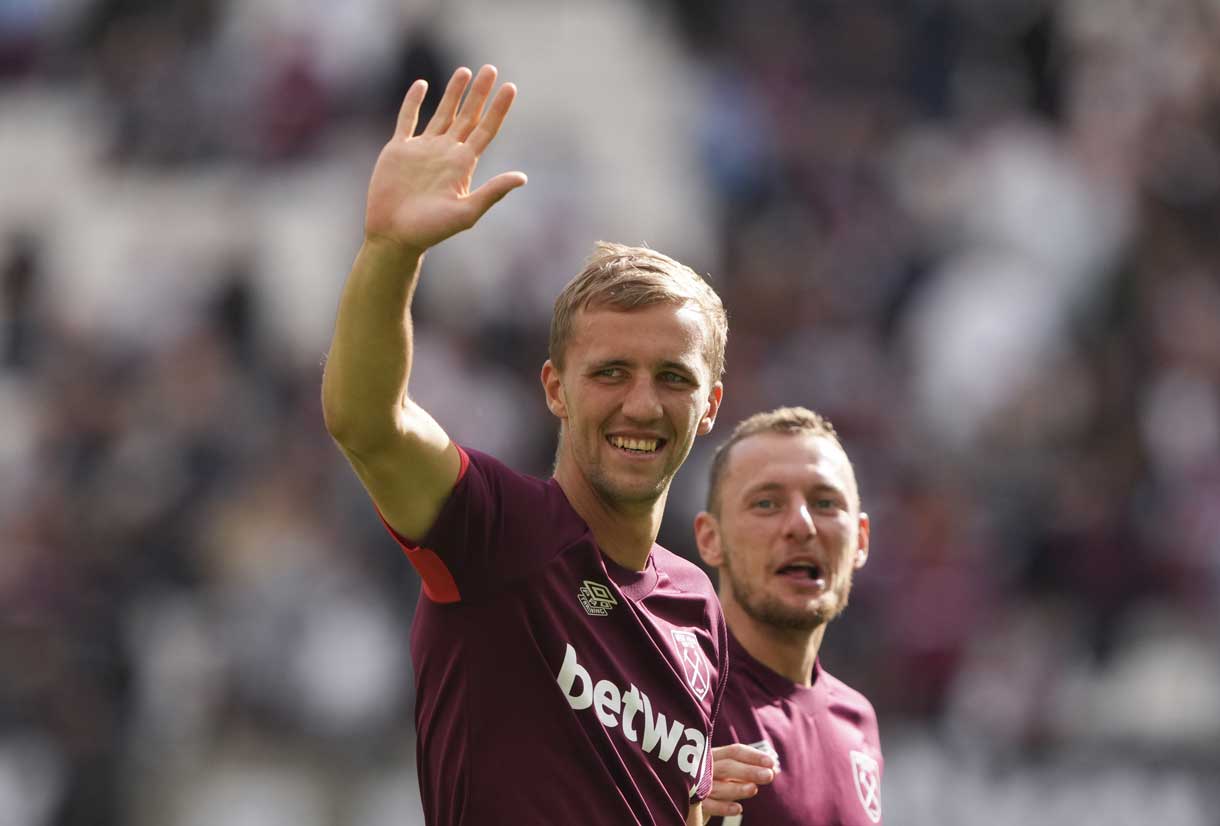 Souček might have only been back in training with the Hammers for ten days after his Euro 2020 campaign, but he slotted straight back into the midfield for his 60-minute run out against Atalanta, and he says he is feeling good for the year ahead.
"I feel very good," he continued. "I had a little break myself in the Czech Republic, so I feel very good even though I am resting for only two weeks but I feel good and I hope that I am ready for next week for the first game of the Premier League.
"I feel refreshed because normally, in my country, we had maybe twice a year, two-and-a-half-weeks [break], one in summer and one in winter.
"So for me, it was enough time to recover and I looked forward to seeing the guys again, and I'm happy that I'm back."
One big feature of the Hammers' success last term was Souček's partnership with Declan Rice in the heart of their midfield.
The pair were reunited against Atalanta at the weekend and the Czech star is relishing the prospect of further developing their relationship on the pitch.
"My partnership with Declan is very good for me and I hope that we can still improve, because there is still space for improving," he explained.
"I am happy that he is still a young guy and a young star, and he can improve next to me and be one of the top central midfielders and I can improve next to him as well.
"We know each other so one can move and the next one can immediately fill in the space, so it is a good relationship."