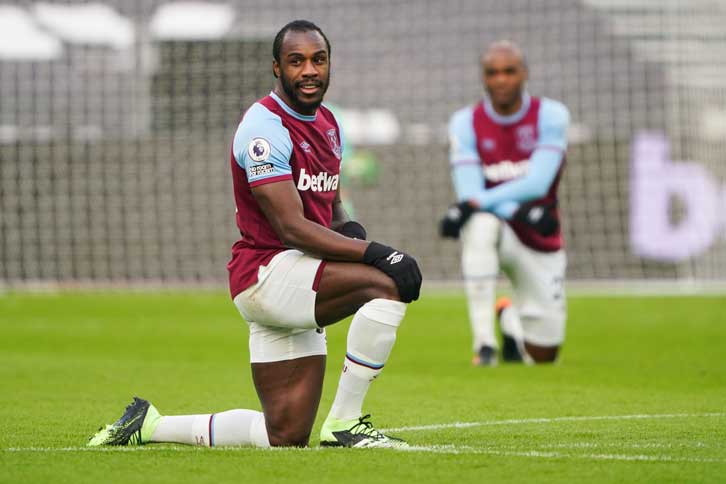 The FA, Premier League, English Football League, FA Women's Super League, FA Women's Championship, PFA, LMA, FSA, PGMOL and Kick it Out will collectively support all players, managers and individuals who wish to take the knee ahead of matches this season.
Since last June, many players have chosen to perform this simple yet powerful act of taking the knee to protest against racism and discrimination, and in doing so, have elevated important conversations on these issues in society.
Following a fantastic summer of international football, our excitement for the return of our domestic competitions must be matched by our resolve to stand together against racism and all forms of discrimination. There is no place in football or society for any form of prejudice and while there have been strides made across our game, recent events have reminded us there is still much work to be done.
After more than a year of football behind closed doors, we are looking forward to welcoming back supporters. Football is not the same without the fans and they are what makes our game so special. They also have an important role to play to combat discrimination whether that be reporting incidents, calling out abuse or simply being considerate towards each other.
Taking the knee is an individual choice that many players wish to make as a way of peacefully demonstrating against racism and injustice. This gesture of unity is not new, and we do not view it as an alignment to any political organisation or ideology, but rather raising the awareness of this important issue. We ask that fans respect any player that wishes to take the knee and support them in their stance against discrimination. 
While not all players will choose to express their opposition to discrimination through taking the knee, players, clubs and authorities are committed to work as a collective to address all prejudiced behaviour through the coming season and beyond. 
Players and officials in each competition will continue to wear dedicated campaign sleeve badges for the 2021/22 season which acts as a constant reminder of the commitment made by authorities, clubs and players to combat racism and discrimination. This includes 'No Room For Racism' in the Premier League, 'Not Today or Any Day' in the EFL and continued support for Kick It Out's 'Take A Stand' initiative across the Barclays FA Women's Super League and the FA Women's Championship. 
English football will never accept racism or any form of discrimination in our game and we will use every opportunity to send a strong unified message that we are together against inequality. This includes continuing our collective efforts to lobby Government on the Online Safety Bill and urging social media companies to act faster and take action to protect their users from abuse.