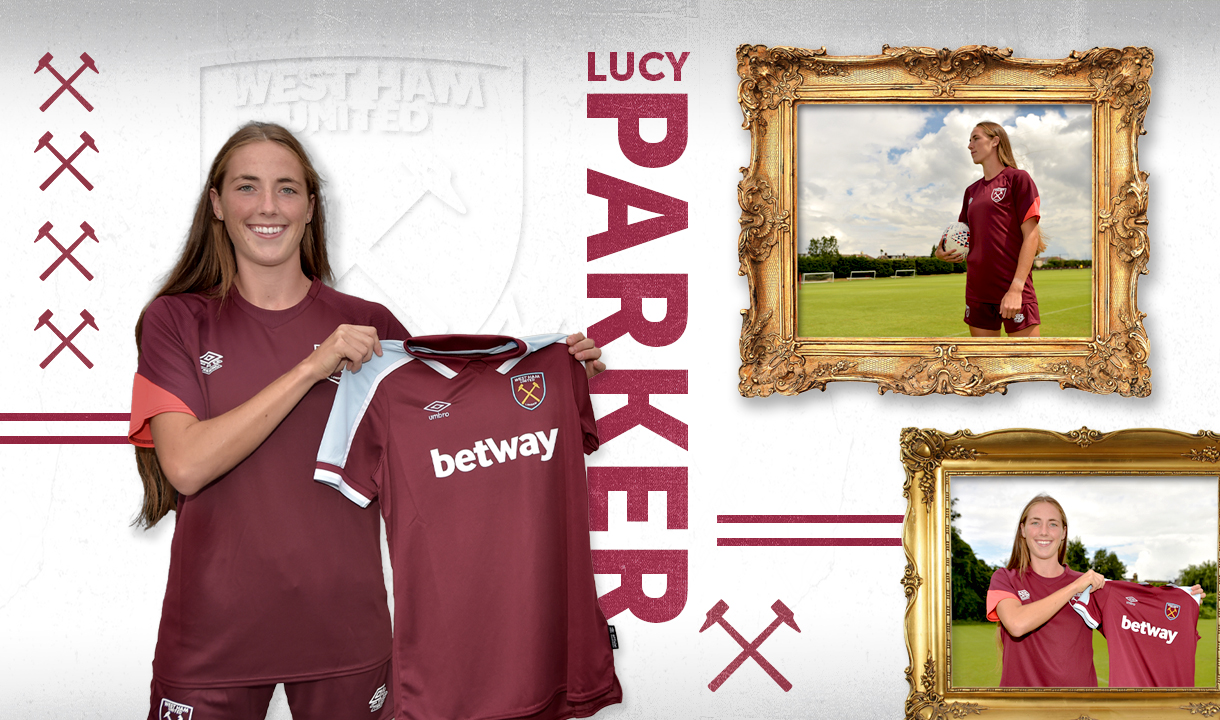 West Ham United Women are delighted to announce the signing of Lucy Parker. 
The 22-year-old defender makes the move to West Ham United having spent much of her career of in the United States of America. 
Parker was selected by Kansas City as a 16th overall draft pick in the most recent draft in January 2021 but has instead decided to make the move across the Atlantic to east London. 
The defender came up through the Arsenal academy before making the switch to the University of California at the age of 17, where she spent four seasons and also completed a major in Psychology. Whilst on the books of the Gunners, she was involved in two FA Youth Cup wins.
Parker was also a mainstay in England's youth teams, gaining 22 international youth caps between the ages of U15-U21. This included featuring in squads that featured team-mates Grace Fisk and Maz Pacheco. 
And the Cambridgeshire native is looking forward to the challenge of returning to England: 
I'm excited to be joining the club," Parker told whufc.com.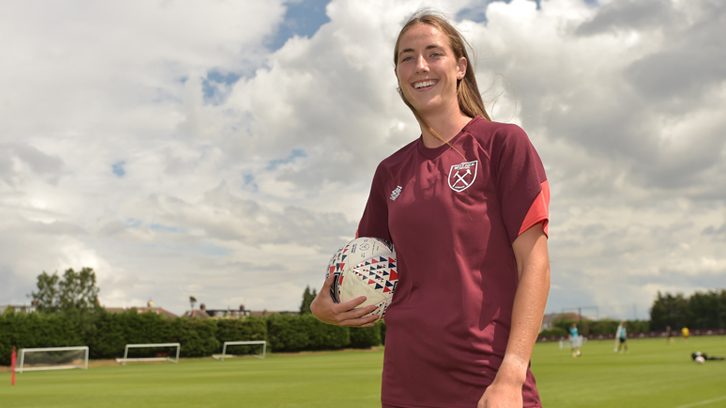 "It's good to be able to come back to England and play in the top division, I couldn't ask for a better opportunity. 
"The experience that I've had over in the states has been a good one, I've grown up away from football and was a fantastic life experience.
"I grew up here, I'm English so this style of football is in my blood so I'm hoping to be able to adapt quickly. 
"I had a good chat with Olli Harder, and I got really good vibes from him, I loved his energy, enthusiasm and the positivity I got from him – I can't wait to get started here," she added.

Harder is pleased to add the defender to his squad:

"Lucy is someone who we believe has huge potential and has shown her qualities already. I believe that she represents what we are looking for within our values as a football club and will fast become a popular character in the changing room.

"Lucy has incredible work ethic, is very internally driven, extremely humble and a good team mate. These are always the qualities I look for when bringing players in our football club. I believe she will represent West Ham and those who support us well."
Parker will wear the number 15 shirt for the Hammers. 
Everyone at West Ham United would like to wish Lucy well whilst here in east London. 

To watch our newest recruit in action next season, click on the graphic below to purchase a season ticket!