West Ham United will stand in solidarity with the Premier League, its fellow clubs, The FA, EFL, FA Women's Super League, FA Women's Championship, PFA, LMA, PGMOL, Kick It Out, Women in Football and the FSA with a boycott of social media channels next weekend.
From 3pm on Friday 30 April to 11.59pm on Monday 3 May, the aforementioned organisations will unite in response to the ongoing and sustained discriminatory abuse received online by players and many others connected to football.
The Hammers and its players will not post on its Facebook, Instagram, Twitter channels, as well as its Snapchat, TikTok, YouTube and foreign-language social media accounts for the vast majority of the Bank Holiday weekend as English football comes together to emphasise that social media companies must do more to eradicate online hate, while highlighting the importance of educating people in the ongoing fight against discrimination.
While some progress has been made in filtering, blocking and taking down of offensive posts, and in assisting law enforcement agencies to identify and prosecute the originators of illegal content, West Ham United believes more can and should be done to rid the game of this blight.
Football acknowledges that, in isolation, a social media boycott will not eradicate the scourge of online abuse, but it does demonstrate the seriousness with which the game takes this ongoing issue and that it is willing to take proactive steps in this continued fight.
West Ham United, its fellow clubs and English football's governing bodies urge the UK Government to ensure its Online Safety Bill will bring in strong legislation to make social media companies more accountable for what happens on their platforms.
Ahead of the boycott, Club captain Mark Noble, forward Michail Antonio, Academy of Football graduate Ben Johnson and former striker and current Academy coach Carlton Cole discussed its meaningfulness, how the Club acts to support its players and fight discrimination, and their hopes for the future…
English football is uniting in a social media boycott this weekend – what does that mean to you?
Ben Johnson: "What this boycott is going to do is really going to stimulate a lot of people and more people will come out and be encouraging for it. The whole of the Premier League, the women's league, Championship, League 1, League 2, all football is for it, all fans will be for it because it's for the right thing."
Michail Antonio: "I believe nothing we can do outside of social media is going to work because if the companies aren't going to take it seriously, then it's never going to work."
Mark Noble: "The social media boycott is going to last for the weekend and I hope it works. Do I think it will? I'm not sure, because social media now is such an easy access for hate. You wouldn't just walk down the street and start abusing someone and racially abusing them, but if you're hiding behind a phone or a screen, an iPad or a laptop, it's quite easy to do and that's got to stop."
Carlton Cole: "I think it's been a long time coming. You have to understand that online abuse has been going on for years, decades. I've been subjected to a lot of it and I feel that, at the time, nothing was done. There is a lot of people who think they can just go behind a computer and abuse people at their own free will and nothing gets done about it, and that's why we need to make a stand as a football community."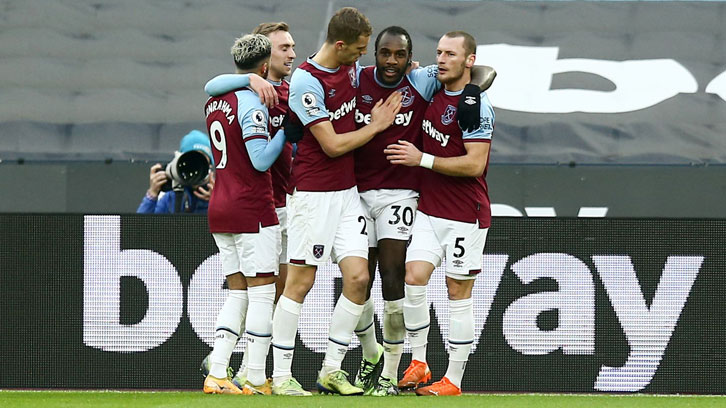 How important is it that West Ham United, its players and football as a whole show unity in support of the boycott and against discriminatory abuse?
BJ: "We all know it's not going to eradicate it like that, but it's going to make a difference because people are aware of it, but they'll wake up on Friday and won't realise. They'll be like what's going on here, and then they'll realise that the boycott is on. I definitely think we're going in the right direction with it."
MN: It's important that we are leaders in that. As the captain of the football club, I wouldn't want it any other way. [Anti-]racism, and equality and all that stuff, we are fantastic and we are a team and a Club who can be very proud of what we've achieved."
Should social media companies be doing more to protect players, coaches and supporters from abuse?
BJ: "Definitely. You [should] have to be able to log in with all your identity, your real name, your real age. So many people come on there, they have no followers, they're following hundreds and they can say what they like. They've not got a picture, and even though you don't know who they are, it still affects you when you read it."
How does online discriminatory abuse affect you?
CC: "I've been abused and it's not that I can't handle it. I just think about my son and when he goes online. He doesn't know anything about racism yet, but why does he need to know about racism? We've got to go past this now.
"My son is mixed-race, his mother is white and I'm black, so he's from that background and these boys don't know anything about racism. But when he starts getting racist abuse, his whole vision of the world will go down. I want him to look at the world and think he's got a bright future ahead of him, not look at the world and think he's got to deal with racism because there's a few people out there that don't like him because of the colour of his skin. It's just not on."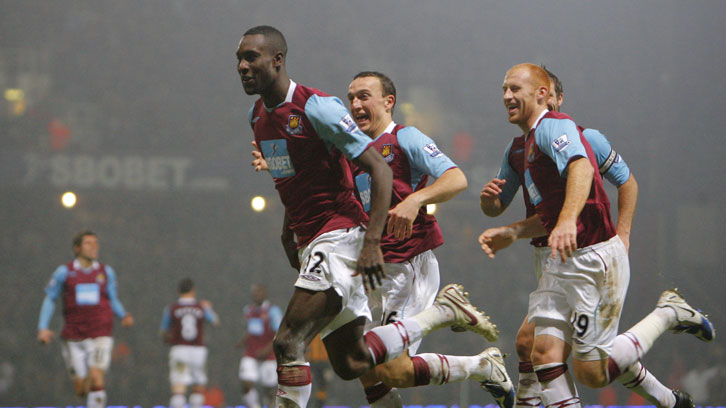 West Ham United strives to be a leader in equality, diversity and inclusion. How proud are you of the Club's approach and record in this area?
MN: "If I'm honest I think we have no choice – we have to be leaders in that for where the Club is based in London, many different religions and cultures and the players we have at the football club, the nationalities we represent, it is so important that we are leaders in that. As the captain of the football club, I wouldn't want it any other way. [Anti-]racism, and equality and all that stuff, we are fantastic and we we are a team and a Club who can be very proud of what we've achieved."
West Ham United has no barriers to playing for or supporting the Club, does it?
CC: "When you look at West Ham's history, West Ham has always had some really good players and some of the best players who've played for West Ham have been black or of colour and been the standout performers.
"I look at Clyde Best and when you look at history, he was one of the best black players to play for the Club and when I look at him, I know a load of older supporters and fans love Clyde Best too.
"You have heroes at West Ham who are white and heroes who are black and when I look at them, I see them as heroes as well. I'm sure Mark Noble looks at them as heroes and they're black. You've got to look at the whole picture of it.
"When I think back to my era, there were young black boys and young white boys looking at me thinking they don't see colour, they just see a good footballer, they see someone who has made a name for themselves, they don't see any race or creed.
"But why do people from outside try to manipulate the thoughts of these young boys looking at their heroes in a bad way because of the colour of their skin? It's just not on."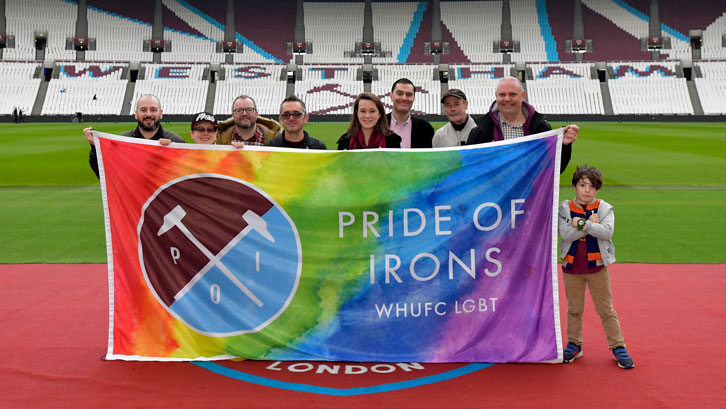 How do you feel the Club supports you and your fellow players?
MA: "The Club provides great support. When you receive racist abuse, you can tell them about it and they challenge it straight away. I'm very proud [of how the Club approaches this topic]. Even when it came out about the Super League, West Ham responded about it and when the Super League was finished, West Ham said no that has been done, it's time to take a step forward with [tackling] the racism
CC: "The Club has always had a support network. When you wake up, you've always got to think about inclusion and that's what we're about at West Ham."
BJ: "I know at West Ham we've worked tirelessly off the pitch to try and be one of the more prominent clubs in relaying about online abuse so I think we're definitely doing a good job. "It's a family club, we all love the club and you're always a Hammer once you've been here."
So, we're all united in this fight…
CC: "There are no teams in this. Just one team and that's unity."
MA: "We have to do it together and as long as we are doing it together, that's when things will change."
MN: "I shouldn't have to say that we're all together, because I sit in a changing room with French, African, Czech, Algerian, many different nationalities and we're all so close, so I don't even feel I have to justify how we stick together at this club. Any form of racism or discrimination, whatever it is, we don't have that here."