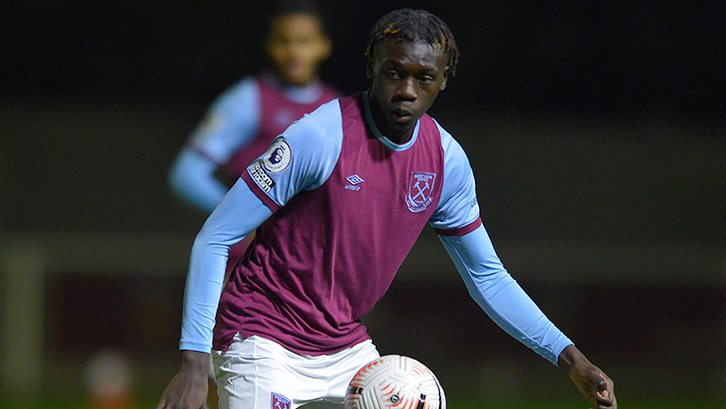 Each week, we'll be firing some of football's true 'need-to-know' questions towards promising products of the Academy of Football.
This week, it's the turn of 20-year-old wing-back Emmanuel Longelo... 
 
On The Field
Who got you into football?
My oldest brother, Rosaire [who plays for Newcastle United]
Favourite players growing up?
Zinedine Zidane, Ronaldinho and Thierry Henry
Strongest attribute?
My dribbling
Want to get better at?
Crossing with my weaker foot (my right)
Goal celebration of choice?
The knee slide – classic!
Favourite training drill?
One v ones or crossing & finishing 

Off The Field
Favourite other sport?
Basketball – watching and playing – and I used to play cricket
Favourite account to follow on Instagram?
Anything that posts memes!
You're watching at the moment…
The Crown, it's decent
If you weren't a footballer you'd be…
In Sports Science – I'd want to stay around football
Karaoke song?
Michael Jackson – Billie Jean
If you had one last meal?
A meat feast pizza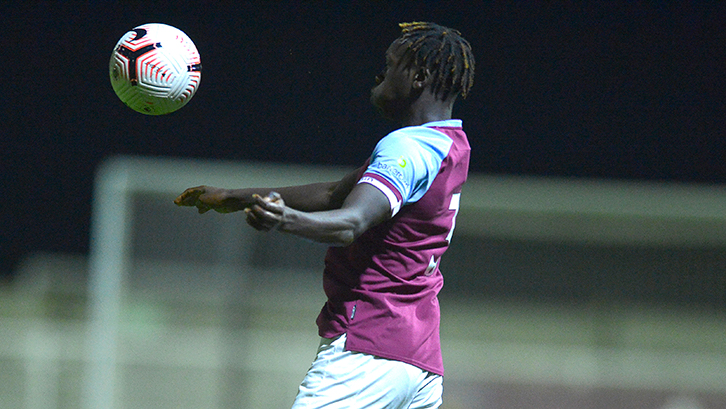 Around the Academy
Best skills?
I've got a bit – and Tunji Akinola does too!
Funniest?
Sean Adarkwa
Future manager?
Gonçalo Cardoso – he analyses every game
Three teammates you'd be stuck on a desert island with?
Ajibola Alese because he's smart, Alfie Lewis for his humour and Nathan Trott
Always glued to their phone?
Sean!
Best dressed?
Mipo Odubeko
 
Quickfire Questions
PlayStation or Xbox?
PlayStation, definitely
Winter or summer?
Summer, even though my birthday's in winter
Theme park or beach day?
Theme park
Messi or Ronaldo?
Cristiano Ronaldo
Win the Champions League or World Cup?
World Cup
Classic 40-yarder or dribble past everyone to score?
40 yard screamer!