Launched in March 2019, No Room For Racism is a Premier League campaign committed to promoting and improving equality and diversity while using the power and popularity of the League to oppose racism in football.
No Room For Racism celebrates the diversity of the Premier League and makes it clear that racism is not acceptable in our competition or the wider sport.
However, two years on from its launch, the campaign remains as important and topical as ever, with coaches and managers continuing to suffer racist abuse.
With matches currently being played without supporters present due to the COVID-19 pandemic, this abuse is now centred online, where individuals are being subjected to vile comments on social media.
Despite the launch of a No Room For Racism Action Plan to create greater opportunities for Black, Asian and other minority ethnic groups in football, the production of educational resources, which have been made available to more than 18,000 primary schools, the launching of a central reporting system for players, managers and their family members who receive serious discriminatory abuse online and the criminal justice system and social media companies both vowing to do more to tackle racial prejudice, the issue continues to make unwanted headlines.
As the Premier League hosts its latest No Room For Racism awareness week, West Ham United first-team coach Paul Nevin and defender Ben Johnson spoke about the challenges football continues to face.
Paul, could you start by telling us of any incidents of online racist abuse you have been subjected to?
"Personally, I'm not a great user of social media, so that's just a personal preference, but there have been colleagues in the game that have experienced those things. I think that the impact on the individual is immense, and I think sometimes they retreat – players, coaches, retreat to the sanctity of their own homes. I think that's one of the things: that you've always felt safe in your own world, but the online abuse that one of my colleagues received, in his own house, sitting with his young daughter as the message came through, obviously changed the mood of the day that he was having. It impacted on his wider family."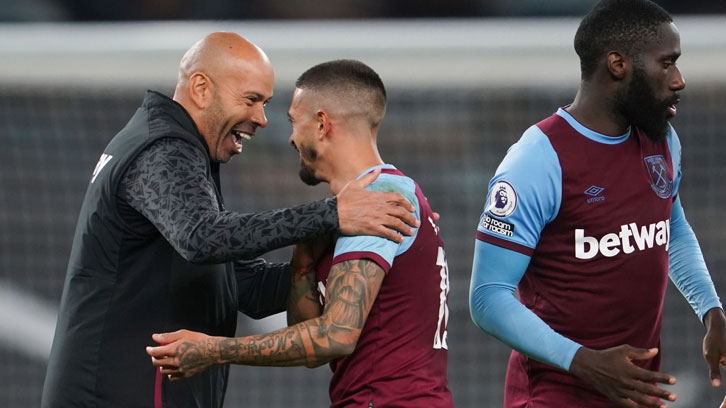 What were you able to do to help and how important was it that you were able to do it?
"For anybody that experiences any kind of trauma it really is about getting support, and acknowledgement from friends and family and everybody who can help in any way. It's giving an assurance that it is unacceptable to have to feel and experience these kind of things, and making the person feel very supported, by taking further action. I think we're getting better at that – and the support networks which make that information, that education, wider, so that those that do experience the abuse feel safe and they acknowledge they can take it further."
Ben, are these situations of online abuse that you recognise from your own experiences?
"It's times of change now where social media is immense and is so integral in people's lives. You can still be at home with your family and be having a good day, and a message comes through. It's hard to really ignore messages that you receive. I definitely feel the support from the hierarchy, from the Premier League, from the FA, and going down from teammates to friends to family is essential, because I think anybody going through these type of things and traumas, finds it difficult, and can play on your mind for a prolonged time. It can really take its toll on players and I think that's why it's highlighted so much now."
West Ham have had a good season but when you have a bad result, or personally you feel like you have underperformed, do you brace yourself for online abuse? Do you feel it is inevitable?
"I've not received any abuse, but I know people my age who have, and we all have the same mindset where we're mature men, but we're young men, so we have vulnerabilities, and I feel that people being my age and receiving abuse is of course awful and my thoughts just go out to them. I feel like we are getting there, we are improving, and I think we all in this together and that's definitely a big plus."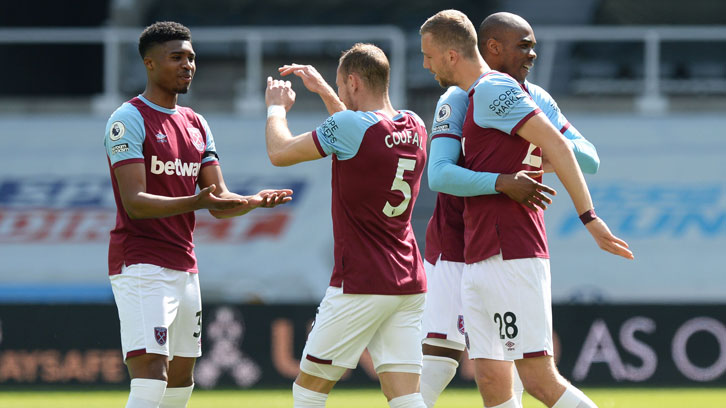 Paul, how much can you do to educate young players about the abuse they might face when they reach first-team level?
"It's sad that I would even have to think about that. It's sad that, you'd even have to consider such a thing. The job is tough enough. I mean, everybody wants to be a top level professional footballer, and the rewards are fantastic – people know that – but there's a massive pressure to perform at the levels required, whatever level you play, week in and week out. One little mistake during a game, or even one highlight or great bit of skill can result in abuse coming from an opposing set of fans. So you know it's something you've really got to put to the back of your mind at the beginning to go and perform. And if it comes, it comes, you can't control that."
Paul, what are your thoughts on the reporting system in place for players and coaches and the steps being taken by social media companies to reduce online abuse?
"I think that our community, the fans at West Ham United, and the protocols around our online use, are very, very clear and people are encouraged to step forward, should they see anything inappropriate. On a wider level for those social media platforms, a lot of people have been crying for help for them to tighten up on their policies and procedures. And I think if that doesn't happen, the next step is for the government to step in as far as online safety and supporting that is concerned to ensure being online in this country is a safe place to be."
Finally, Ben, what do you think the burden is on those social media companies to try and make it a safer place for everybody, but particularly black footballers?
"They have a big burden, but they should enjoy actually trying to help people out. I think we've all been abused, maybe I've not been racially abused, but we've all been abused in some way and it's definitely not nice. Because there are so many people online, they may think it's too vast, I don't know, but I think something really needs to be done. if something doesn't happen and the procedures don't change, I think the government definitely has to step in and really create a social media world that is a better place and a place where it's equal."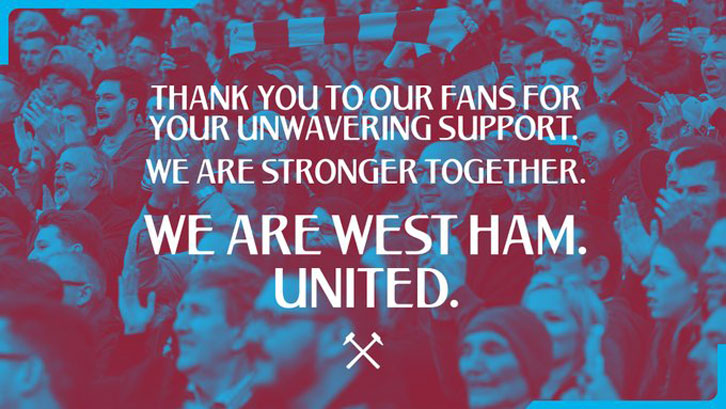 CHALLENGE IT. REPORT IT. CHANGE IT.
There is No Room For Racism. Anywhere.
Not online, not in the stands, not at home and not on the streets.
We all must come together as fans, as players and as clubs to combat discrimination wherever it exists in society.
Through No Room For Racism, the Premier League and its clubs work with fans, the FA, EFL, PFA, Kick It Out and the police to tackle racism on and off the pitch, promoting equality, diversity and inclusion across all areas of football.
Together we can all do more to make a positive impact.
So, if you see discrimination, challenge it, report it, change it.
HOW TO REPORT ABUSE ON SOCIAL MEDIA
Racism in any form will not be tolerated by the Premier League and our clubs and we encourage supporters to continue to play their part in this by reporting it.
If you see a post on social media you believe is discriminatory, you can report it to the site or platform where it was posted.
They have people who will review your report and decide on taking it down.
Here is how to report an abusive post on Instagram, Facebook and Twitter:
Instagram – Tap the three dots above the post you want to report, select 'Report', answer the two questions to describe why the content is abusive, press submit.
Facebook – Tap the three dots in the top right of the post you want to report, select 'Find support or report post', select the option that describes why the content is abusive, press submit.
Twitter – Tap the three dots icon on the Tweet you want to report, select 'Report' and then 'it's abusive and harmful', answer the short follow-up questions and then submit.
*Supporters are reminded that the following acts are offences under the Football Offences Act 1991, as amended: the throwing of any objects within the stadium without lawful authority or excuse; the chanting of racist, anti-Semitic, Islamaphobic or homophobic nature; the entry onto the playing area or any adjacent area to which spectators are not generally admitted without lawful authority or excuse. To report any offensive behaviour, please call or text 07860 404069.