West Ham United boss David Moyes felt his side's recent exertions caught up with them a little in Saturday's narrow defeat to Chelsea.
The Hammers were edged out in a tight London derby by Timo Werner's goal two minutes before the break, as Chelsea claimed the win which took them three points clear of their hosts.
Heading into the contest with a lengthy injury list, the manager observed that the Blues were able to call on a fresher squad for the clash, but said his team will come again for the final five matches, starting next weekend against Burnley.
He spoke to West Ham TV at the final whistle...
David, a frustrating outcome in the end. Will you reflect on this one as a game of tight margins which didn't quite go our way?

A bit of that, but we didn't play quite as well [as we can]. Today we were short - we felt short of players in areas where we needed some freshness snd we didn't have it. But I have to say the players did a great job. We didn't play so well in the first half, but we tweaked things a little bit in the second half and that made us better.
For long periods we looked like having a chance of getting ourselves back into the game.

And that must have made the red card for Fabián even more frustrating. It was hard to see what else he could have done in that situation...
I don't think for a minute that he tried to stand on Ben Chilwell's leg. It's been a weekend of these decisions and this is another.

Once again you can't fault the effort and application of the players though...

Their character too. The way they went about it in the second half to try and get themselves back into it. I thought they did really well.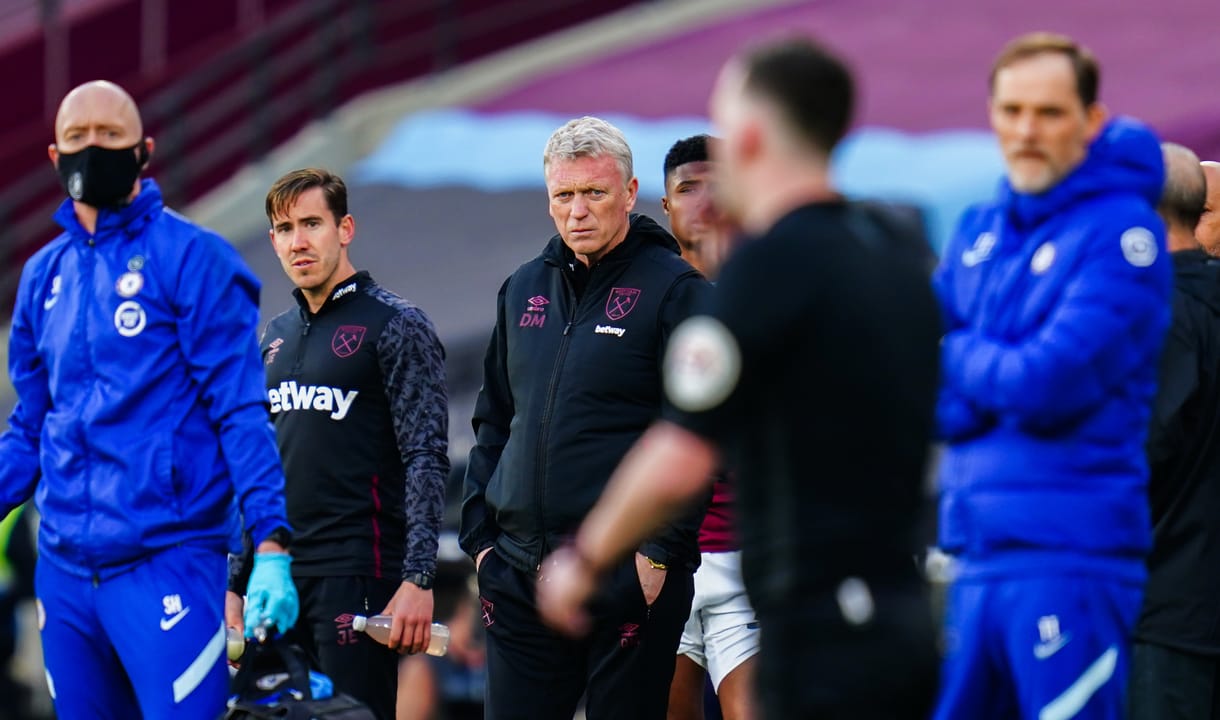 There's still a long way to go, is it important to reiterate that this one won't define how the season ends?
We're probably ahead of where we'd thought, but now we're in this position we want to get there. We want to try and get some form of European football, that's for sure.
As I said in the media yesterday, I want to get the big one if I can. Today was a chance but we felt a little bit short with what we had at our disposal to get [that result] against what we know is a really good Chelsea team.

Was one plus point that after a few games where we've been a little more open defensively there weren't as many chances given away to Chelsea today?
That was one of the things where I thought we looked a little bit better today, but our play in the first half didn't do enough for me. I wasn't happy with that, the second half was better, but this is a Chelsea team who aren't conceding many goals. They've got a Champions League semi-final against Real Madrid in midweek, so I think their squad is really strong.
They're able to change players around. We've not really had that with the injuries we've had recently, but hey, we go again. The players are doing a brilliant, brilliant job, they really are and I'm thrilled for how well they've been doing. It was a hard game for us today, though. It really was.