Jesse Lingard has been the best player in the Premier League over the last three months.
It is a bold statement, but with nine goals and three assists in just ten appearances in a West Ham United shirt, the forward has literally fired the Irons into the race for UEFA Champions League qualification.
While the vast majority of Hammers supporters and pundits alike have been taken aback by the sheer quality of Lingard's performances since he joined the Club on loan, perhaps we should have expected the 28-year-old to make his mark in Claret and Blue.
After all, before the issues that led to him being left out of parent club Manchester United's side for almost the entire first half of this season, he had developed a reputation for producing the goods when it mattered most.
An FA Cup final match-winner, EFL Cup final goalscorer and UEFA Europa League champion for his boyhood club, Lingard also showed out regularly in an England shirt, helping his country finish fourth at the 2018 FIFA World Cup and third in the 2019 UEFA Nations League.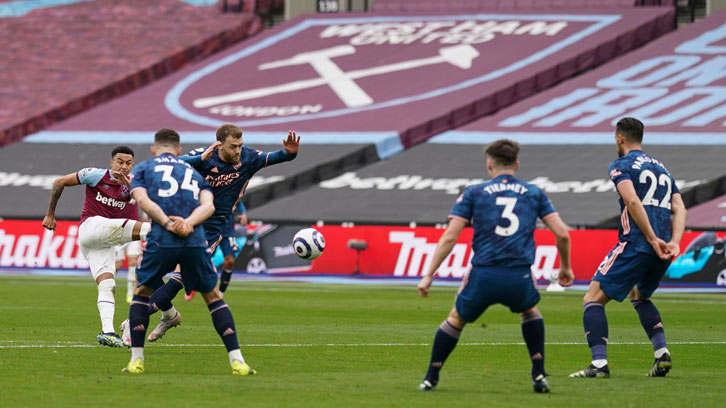 But while the No11 has made it look so easy, so often, his bubbly public persona adds to the impression that nothing could get this hugely talented footballer down.
But, behind the smile, Lingard was dealing with unseen challenges, not only in his own career, but at home, where he was helping his mother Rebecca seek treatment for long-term mental health issues and looking after his two younger siblings.
It was a reminder that, while footballers can thrill and earn the adulation of millions, they are still human beings like you and me – all of which makes
Jesse Lingard's recent renaissance an even better feelgood story, which he shares here...
I'm really good, enjoying my football, as you can see, full of confidence, full of positivity and I can't wait for the next game.
But the period before was really tough. My Mum has had depression for many years now and we never really got her the right help.
To get her the help that she needed was all we wanted and for her, she wanted her son to be happy and to be playing football and I think that's helped as well, her seeing me doing so well, she's over the moon and it puts her in good spirits as well.
At the time, it was difficult. Nothing can really prepare you for stuff like that and it can hit you quickly.
Like I say, we weren't really prepared at the time, but I had family members around me to give support and I looked after my little brother and sister as well.
It was more responsibility for me to be grown up and, in a way, I enjoyed it.
It's all about being open and speaking to people. A lot of people nowadays, especially in teams, they won't speak up and there's always an underlying problem with people never saying anything and I think that's the worst thing they can do.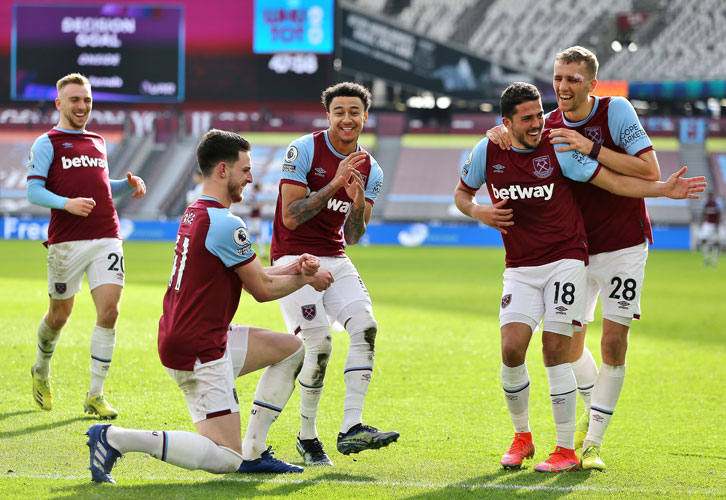 Bottling things up only makes things worse and even when I spoke out, it was such a relief. It was like having the world lifted off my shoulders and I could breathe properly again.
When you speak up, you get the help you need, so bottling it up is not the answer. Everyone has to come out and say something, no matter what you're going through.
My Mum is good now. For her to be a nanna now to my little girl, too, every time she sees her it makes her over the moon.
My Mum is in a clear headspace now, which is always good, and I just want to make her happy by playing football and doing well. She's very proud at the moment.
Every day I learn something new and it has made me grow as a person, become more mature and take more responsibility for myself and those around me.
That's what I've been doing and that's why I feel I'm at my best at the moment.
Obviously, the person off the pitch carries onto the pitch and you become that person on the pitch and when I was down and low, it felt like I wasn't even playing games or the game was passing me by.
It's an awful feeling and it's awful for your family to see, for the family members who know you and know how you play to come and watch games where they know that's not Jesse Lingard. That's upsetting for them as well as for me.
But, because I was in that moment and at that time and you're inside it, it's hard to get out.
J Lingz delivering the sauce yet again ?

? @_DeclanRice pic.twitter.com/a0OyoGymOr

— West Ham United (@WestHam) April 15, 2021
I think environment is a big thing, as well, when it comes to your mental health.
At my house in Manchester, you go down, down into the kitchen and it's very dark as it's a bunkery type.
I used to lie on the couch and watch TV and it wasn't good for me, but when you're used to being in that environment week in and week out, you're not used to anything else.
When other people can see something is not good for you, you can't see it because it's your everyday routine and you keep doing the same.
I've moved to London and I'm in an apartment which is high up, there's a lot of light, I can see all the buildings in London and it makes me feel more bright and fresh in the morning and I jump out of bed!
I wasn't expecting anything when I signed for West Ham United on loan in January, to be honest!
Before I came here, I think people were thinking to themselves: 'What kind of player are we going to get because he hasn't played in two years and not scored goals or got assists, so is he going to be hit or miss?' and I can understand that because I had not played in a long time.
But behind the scenes I working really hard and I was always ready to play, no matter what was going on.
I spoke to the manager [David Moyes] and he said: 'Nothing is guaranteed.
You're going to have to obviously work hard'. That made me hungrier to go on and do well and obviously I started the first game and it was down to me to play well and enjoy the game.
Obviously, I've played with a smile on my face and with joy, and it's great to be back out of the pitch doing what I love.
If someone had told me I'd score nine goals and get three assists in my first ten matches, I'd have said: 'Nah! Shut up!'.
Like I say, it's with confidence and regular football that you get the best out of me and I'm really enjoying it at the moment.
Hopefully I can carry on my form and carry on inspiring and trying to move up the table.
As a team, we're full of confidence at the moment. Obviously, we've picked up a couple of injuries, but we've got people to come in and do a job.
Everyone is always ready to play and everyone knows their roles and responsibilities.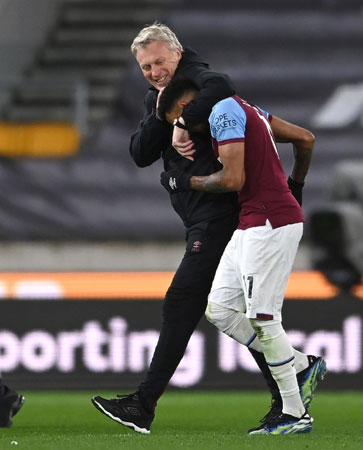 The manager is happy with me and the way I've played and stuff like that, but I'm going to need more hair gel if he keeps ruffling it after games!
He knows how much it means to be chasing for the top four and how much it means to everyone, the players and the fans, when we win games, so he likes to come on the pitch and congratulate us, which is great.
Each to their own, David is David and he does his things his way and it's working at the moment and no-one can really knock that or criticise that. They can only give praise.
There are still six games left and there will be highs and lows and it's just about how we, as a team, as a staff and as a Club, deal with stuff like that, with any lows.
We might lose games, but it's about how we cope with it, move on and show what we can do in the next game.
But with the confidence we've got at the moment, we believe we can win every game.
There is a lot of excitement around us at the moment.
For me, it's about enjoying football and doing well and as we come towards the end of the season, I was in the England team during the last international break and that gave me the confidence to come back to West Ham and do well.
Europe and England are always in the back of my mind but like I say to everyone, I'll take it slow, step by step, and not look too far ahead into the future.
I'd rather take it game by game, week by week, and see where we end up at the end of the season.
*Jesse Lingard's interview appears in Saturday's Official Programme for the Premier League visit of Chelsea, which you can buy now here.