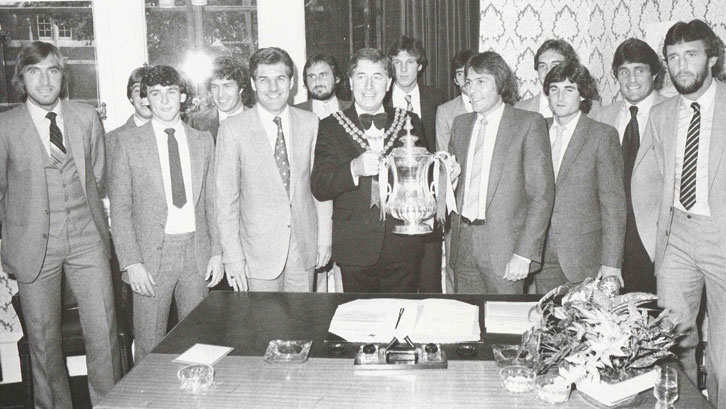 After seeing his Claret and Blue playing career cruelly cut short by injury, the late John Lyall – who spent 34 years with West Ham United – led the Hammers to two FA Cup final victories in 1975 and 1980.
On the 15th anniversary of his passing, we recount the Cockney King's glorious contribution to the Hammers' 1980 FA Cup final win over Arsenal...
The Claret and Blue ribbons that hung from the FA Cup on 10 May 1980 were testament to his unique managerial values, vision and valour. 
Having first won the famous old trophy five years earlier, John Lyall then survived the dreaded drop before repaying the Board's faith in him with yet more silverware, when he produced a tactical masterstroke to silence Terry Neill's Gunners. 
"Relegation in 1978 was a terrible blow to the Club, the players and my own pride, so the 1980 FA Cup final victory was a tremendous personal boost to me," wrote the late Hammers boss in his autobiography Just Like My Dreams – My Life with West Ham. "The manner of the win over Arsenal gave me enormous satisfaction and helped repair any damage my reputation had suffered following that drop to the Second Division."
Relegation in 1978 was a terrible blow to the Club, the players and my own pride, so the 1980 FA Cup final victory was a tremendous personal boost to me

John Lyall
Certainly, the West Ham United board had remained loyal to Lyall, backing him with the funds to make Phil Parkes the world's most-expensive goalkeeper (£565,000) and Ray Stewart Britain's costliest teenager (£430,000), while the £200,000 capture of Stuart Pearson from Manchester United unbalanced the Upton Park wage bill, too.
But as he led his second-tier side out at Wembley to face top-flight Arsenal, Lyall knew that each of those signings had brought something to the party during his side's epic FA Cup run, starting with Parkes' dramatic, dogged, defiant display at West Bromwich Albion in the third round.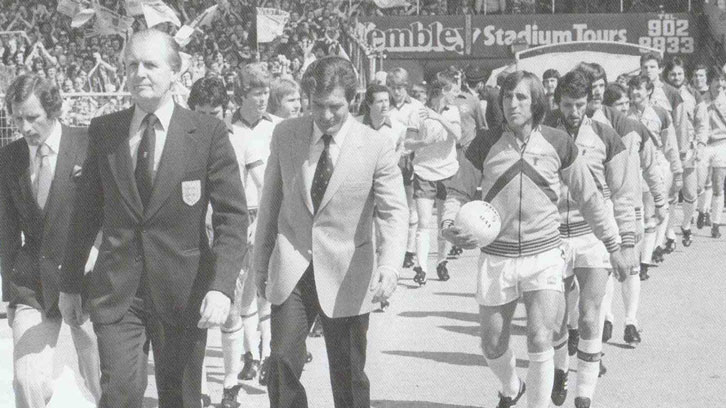 "Standing in the players' tunnel just before the teams walked out, I'd looked at Phil and thought: 'If it hadn't been for you big man, we wouldn't be here now,'" he continued, as he committed his thoughts on the Hammers magnificent FA Cup run to the printed page. "At Orient, Billy Bonds had insisted on playing with a serious wound and bound a bandage around his head. Billy looked like Geronimo and he played like him, too. I told the press afterwards: 'The chief won his battle'.
"Paul Allen and David Cross had scored late in the game against Swansea City before fortune smiled on us in the quarter-final against Aston Villa, when Ray Stewart's penalty decided a tight, competitive match.
"Then, in the semi-final, Frank Lampard emerged as a most unlikely goal-scorer," continued gentleman John, whose Claret and Blue legacy still lives on following his tragic passing, aged 66, in April 2006. "To see him do his little dance around the corner flag was a wonderful moment for me.
"When it came to the final itself, I had a difficult decision – it all came down to a straight choice at left-back between Paul Brush and Lampard. I chose Frank simply because of his experience. 
"Arsenal were favourites, there was little pressure on us and I was happy and relaxed," confirmed Lyall, who remains the last manager outside the top flight to lead his side to an FA Cup triumph. "I had watched them twice and devised a plan. We needed to come up with something a little different, something that would confuse them and perhaps disturb their defensive organisation?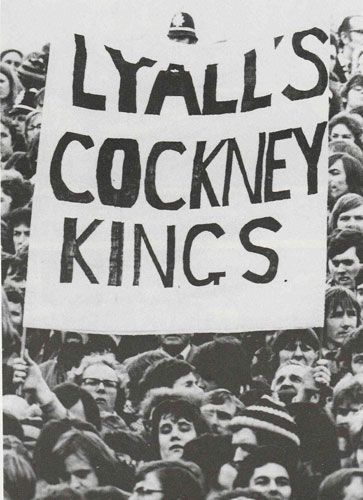 "We were the underdogs and could afford to gamble so I decided to play David Cross as a lone striker and drop Stuart Pearson into a withdrawn position in front of the midfield. You couldn't have experimented with such a tactical move in a Wembley final with lesser players than Pearson and Cross, who was such a willing and resilient striker. It worked out exceptionally well for us." 
Looking around his all-British team, loyal Lyall, who served 34 years with the Club observed:
"Trevor Brooking, Bonds and Lampard had been the corner-stone of my teams and they all shared the same quality – modesty. They each had talent but never felt the need to shout about it. 
"Trevor scored and we held out in the second half, despite the magnificent contribution made by Arsenal's [future Hammer] Liam Brady. It was a memorable day for Paul Allen, who must have tugged at the heartstrings of every mother in the nation as he came down from the Royal Box with tears streaming down his face. And he might even have scored a goal too had Willie Young not felled him towards the end. 
"After the game, the players climbed back onto the coach, which followed our escorting police motorcyclist into the West End for the Club's celebration banquet." concluded Lyall, brimming with pride at having wrestled the trophy from the previous season's winners. "As we drove along Park Lane we passed the Arsenal team bus, which had just come to a halt. Our escort deliberately slowed down and gave them a mischievous wave. I just didn't have the heart to do that!"