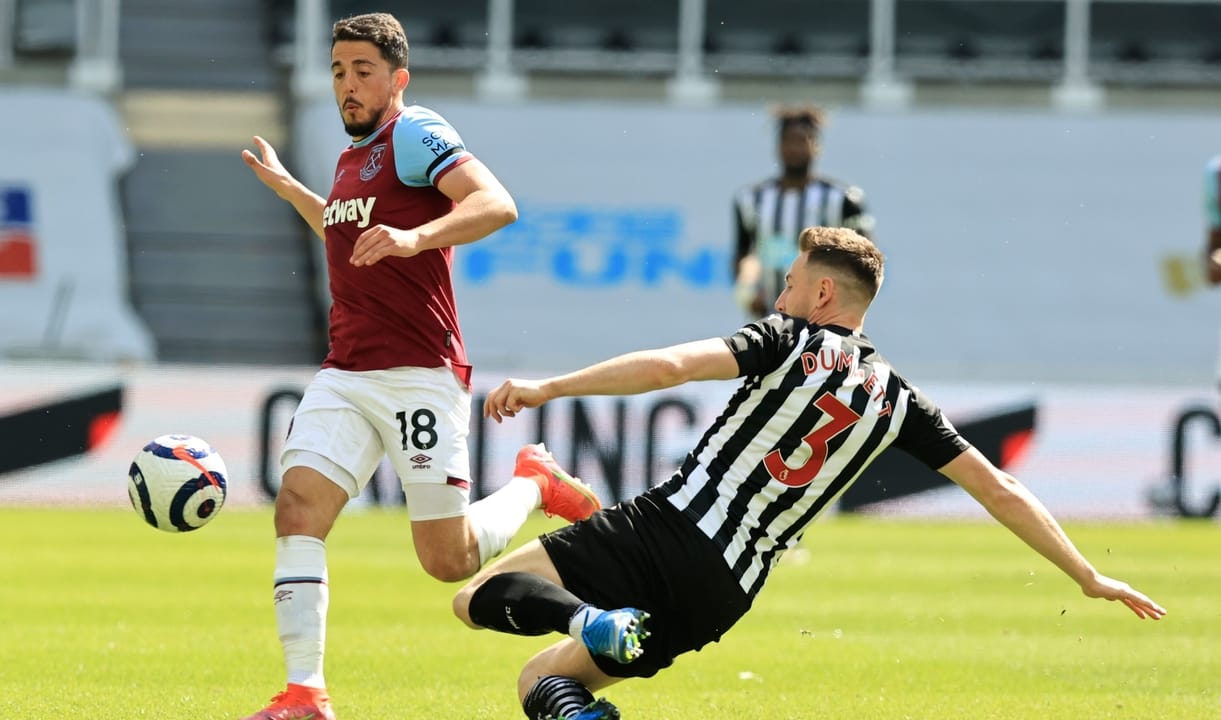 Pablo Fornals believed West Ham United's fighting spirit deserved some reward from Saturday's 3-2 defeat at Newcastle United.
The Hammers battled back from 2-0 down – with only ten players to their name – to level the game at 2-2 with only ten minutes left.
But just when Issa Diop's header and Jesse Lingard's penalty gave the east Londoners the thought they would go home with a hard-won point, Joe Willock climbed off the bench to head the winner for his team.
With all that work put in a man light after Craig Dawson was dismissed for two yellow cards in the first half, Fornals was disappointed to end defeated, but says there were positives to take into the season's final six games.
"Of course it feels worse leaving with nothing after working hard to come back, but after the first half we fought incredibly with a man less," he explained.
"At half time, the message was to try to fight because we had the desire to change [what we showed] in the first half, and we nearly did it.
"I think we did enough to get at least one point, but this is football. We'll learn from this and keep fighting."
Fornals won't allow himself to dwell on this defeat for too long, preferring to look at what has allowed the Hammers to challenge at the top end of the Premier League table as they regroup ahead of next weekend's derby against Chelsea.
"It's the same as from the first day we arrived here this season," he added. "We'll keep fighting and enjoy the process as it's been an unbelievable season for all of us, and all of the fans. I think we have to bring our emotion, our good vibes and feelings, because that's what has brought us here.
"From today, there are a lot of things to change, to improve, but with one less man we kept passing the ball, tried to go forward and there were good things to keep doing too."