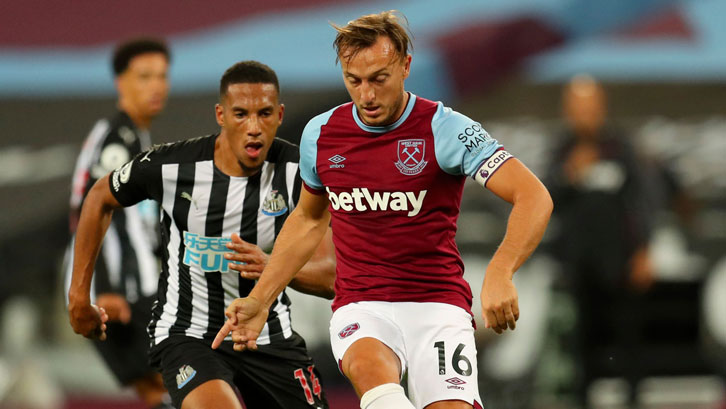 Mark Noble is ready to lead West Ham United out at St James' Park in Saturday's Premier League fixture with Newcastle United.
The captain has recovered sufficiently from the arm injury he suffered in last Sunday's thrilling 3-2 home win over Leicester City and is ready to do battle with Steve Bruce's  Magpies.
With seven games to go, the Hammers sit fourth in the table and know victory on Tyneside will take them above Leicester, who are in Emirates FA Cup semi-final action this weekend, into third.
Newcastle have their own incentive to win, too, as three points would take them to within touching distance of securing their Premier League status, and Noble is expecting a stern challenge from a team which won 2-1 at Burnley last time out.

First off, last time we saw you, you were walking off the pitch at London Stadium after injuring your right arm, so how are you?
"It's still sore. I fractured it about five or six years ago and every now and then, on the pitch or in the gym, I get pain and I think I jarred it and I got pins and needles in my fingers and a bit of numbness and I think it's going to be there for a while. It's sore, but I think I'll be alright for the weekend."
That's great news. So, this weekend we travel to Newcastle United, who might be 17th in the table, but have recently welcomed back some important players from injury, so how do you see the game?
"Listen, it's going to be a tough game. They're fighting for their lives and we're obviously fighting for a different sort of achievement. Newcastle are a good side, they're well organised and they've got some good players, so it'll be another tough assignment. They all are, to be fair."
Do you enjoy playing at St James' Park, which is one of English football's most iconic stadiums?
"It's a nice place to play and obviously a fantastic stadium and Newcastle have got great fans, but I always say a ground is only nice to play at if you win, otherwise it's not!"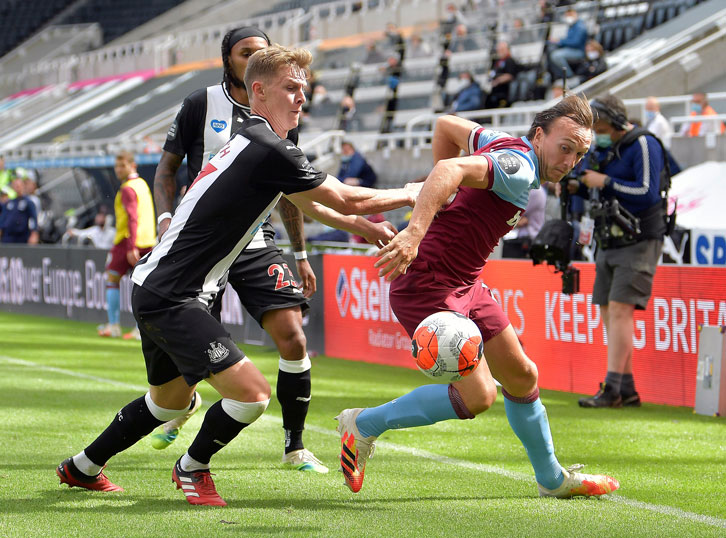 There is a big incentive this weekend. Leicester are playing in the FA Cup semi-finals, so a win and we go up to third…
"I didn't even think of that and, to be honest, that's not even in my mind at all. I'll just be telling the boys to go out there and carry on doing what we have been doing and trying to get a result. We've had a couple of great results. Wolves away is a tough place to go and Leicester at home, who have been a joke this season, so it's been a massive couple of weeks and hopefully we can go there and get another result."
Tony Cottee has urged you to 'savour every moment' of the remainder of the season and he's right, isn't he?
"Yeah, we've only got five weeks left and to be in the position we're in is phenomenal, going into the final few weeks. We have just got to try and enjoy it. No-one in their wildest dreams would have thought we'd be fighting for the Champions League with seven games to go. It's going to be tough because we've got some big clubs around us. If you look at the table we've got Chelsea, Liverpool and Spurs just behind us, so we've just got to keep winning and trying our best."