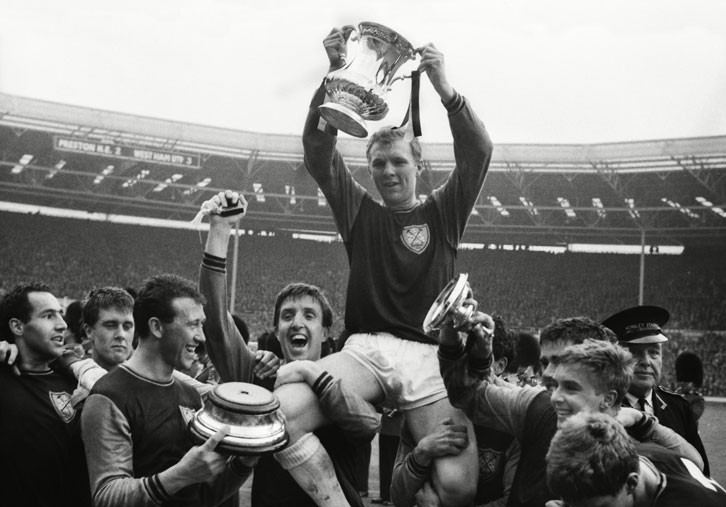 A lifelong West Ham United supporter, television presenter and film producer, Matt Lorenzo grew up in a house that was often visited by Bobby Moore.
Lorenzo's father, sportswriter Peter, was close friends with the Hammers and England legend, enabling young Matt to watch and get to know England's greatest-ever defender at close quarters.
In 2016, he produced the film 'Bo66y', celebrating the 1966 FIFA World Cup-winning captain, 50 years on.
Sadly, Moore passed away in February 1993, aged just 51, after being diagnosed with cancer for a second time. On what would have been his 81st birthday, Lorenzo pays tribute to a man and footballer like no other...
Anyone old enough to remember the World Cup final in 1966 will remember where they were when Bobby Moore lifted that trophy, the only England captain ever to do so – before or since.
I remember exactly where I was. Because I was sitting on a plank which straddled a chair in my Uncle Frank's barbershop. It was arguably the greatest day in the nation's sporting history and everyone who wasn't at Wembley was glued to a television set. Which is why my Mum thought she'd take advantage of the empty streets to beat the queue for the barbers.
Queue? She could probably have staged a bank robbery and got away with it. My Mum was never much of a football fan so maybe she had an excuse. But I never did find out what Uncle Frank's was.
So, it's a little ironic that the golden-haired hero of that sainted day was to become a regular visitor to the Lorenzo home. He and my Dad, a sports reporter and dyed-in-the-wool West Ham fan, were mates.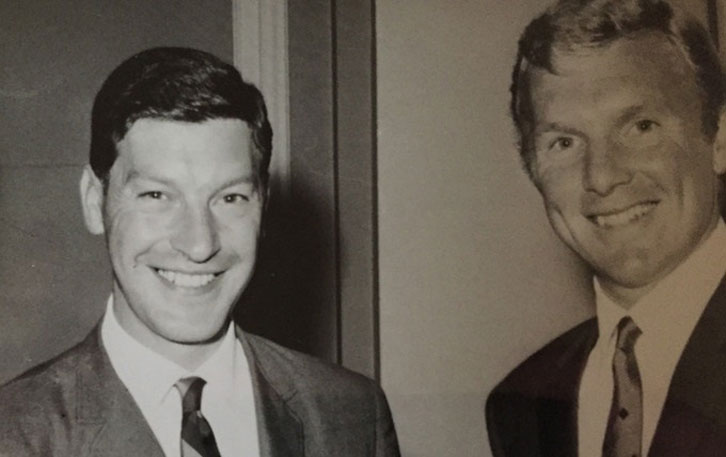 Back in the day, journalists probably earned more than the footballers they wrote about. Friendships were easier to forge, and Bobby, for all of his success, remained humble and friendly around everyone I ever saw him with.
I grew up to follow in my Dad's footsteps and Bobby's name took pride of place in my contacts book. I was lucky enough to get a job with Sky when Rupert Murdoch started his satellite adventure in 1989. I became the first sports presenter in Space when the satellite went live in February that year.
At the time Sky didn't have the rights to any sports, bar horse racing. And dog racing. And Frank Bruno's first fight with Mike Tyson, which cost them a fortune. We had to cover football without showing any football. But we'd have a guest in every Friday to preview the weekend's fixtures. And one particular week they were struggling to find someone.
With a flourish I produced my contacts book and pointed to Bobby's name. And my boss said, "Bobby Moore – he's a bit old hat, isn't he?" I was open-mouthed. Bobby Moore old hat? But the trouble was that was all too often the reaction when Bobby's name was mentioned. England's greatest captain, the best defender in the world, and a hero to anyone who saw him play, or had the good fortune to meet him even once. Old hat.
And that's what convinced me to make a film about him, nearly a quarter of a century later.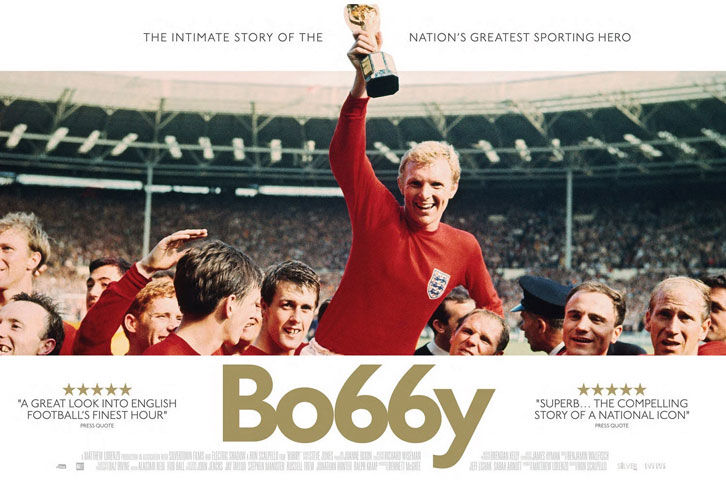 It was 2013. We were three years away from the 50th anniversary of that golden day in July 1966. We could tell Bobby's story to a new generation, and the film would precede England's assault on the 2016 Euros, and a first major trophy since the Boys of 66 had done it. Alas it didn't turn out that way.
But back then the film idea caught on. The thing just grew – everyone wanted to be involved. Inside two weeks, Pelé agreed to speak to us for free – so there was no turning back.
We ended up doing 33 interviews for the film. No one turned us down.
Along the way we discovered some of the reasons for Moore's shunning by the football establishment. We even interviewed the then FA Chairman Greg Dyke and listened as he made an apology for the way in which his forbears had treated the man who brought them the biggest prize in their history. It was Greg who suggested we hold the premiere at Wembley, the first time any movie had been launched there. The Chairman gave a welcome speech and the film played out on the pitch with an audience seated in the in the Royal Box and beyond.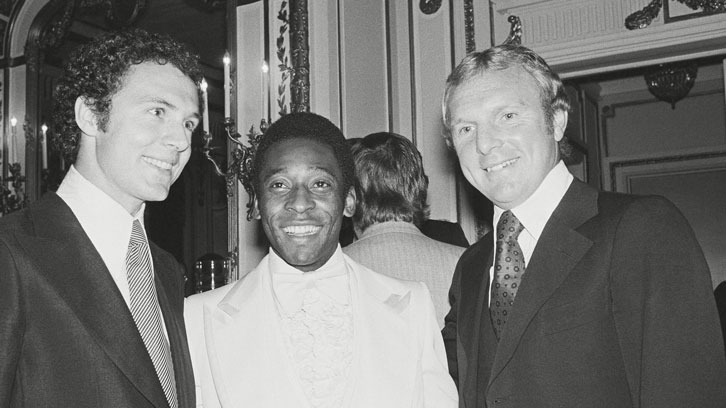 Although he was always very well presented in public, Bobby was a very private man, which didn't help, nor did things like the Bogota bracelet incident [when he was arrested on a trumped-up theft charge before the 1970 World Cup] or some of the colourful East End company he kept. But the real problem was the FA.
Some of those who ran the game didn't like the fact that when Bobby came into the room, there was someone who was more important than them there.
And, even though he had great success with West Ham, he had a difficult relationship with manager Ron Greenwood, who went on to become England manager, reinforcing that feeling in the establishment.
The only two people Moore really opened up to were his two wives, Tina and Stephanie, both of whom appear in the film. It wouldn't have worked without them. They're very different characters, with very different stories to tell about the two halves of Bobby's life. But I knew them both and I was just lucky that they trusted me to tell their tales. It's not easy, talking about the person they had buried. But they both saw the film and told me I hadn't let them down. Which means a lot.
The film was a genuine labour of love, but after putting so much work into it, I had to trust a director to do the thing justice. I'm lucky that in Ron Scalpello I found someone how could do that. It didn't hurt that he's a West Ham fan too.
It's definitely a film of two halves – everything's great up until the World Cup, but then the second half reveals the tragic side of Bobby life. Even so, it was a life lived to the full. Cruelly, he didn't get a lot of time in which to do it.
There's little doubt it was three years of hard work. But the story meant a lot to me. And I think it resonates not just with West Ham fans but football fans everywhere. And it's not just a football story. Bobby's life was one of tremendous highs and terrible lows.
We ran several screenings for potential investors. I watched the film over and over again, but there was something quite remarkable about hearing hardened City types sobbing quietly at the sadness of it all.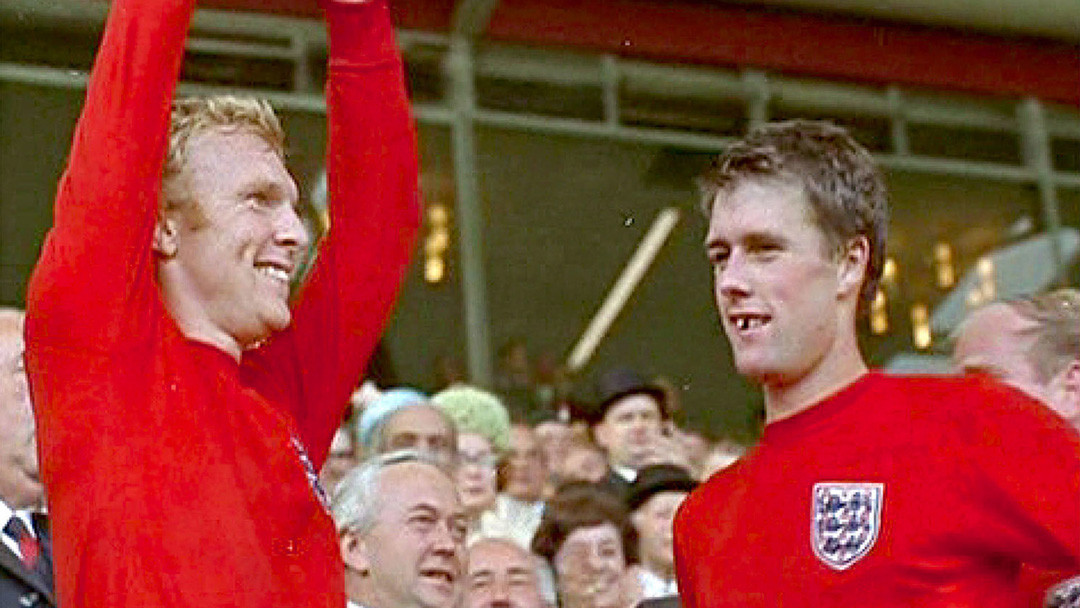 People ask me why Bobby was such a hero. Well it's not just about football. There was so much more to him. One of the best stories wasn't even in the film.
When Bobby was diagnosed with cancer for a second time he flew to Edinburgh regularly to see his oncologist. When the doctor told him there was nothing more he could do, Bobby shook his head and told him that there was.
Without telling anyone, he made sure he still travelled up to Edinburgh as often as he could. To make sure the research could continue. So others might benefit even if it was too late for him.
And I think that story comes close to the definition of a hero.
*The views expressed in this article are those of the author and not necessarily those of West Ham United FC.