Bobby Moore OBE, West Ham United and England's greatest-ever player and a perfect gentleman of the game, tragically died from bowel cancer in February 1993. He was just 51.
Shortly after his death, Bobby's widow, Stephanie Moore MBE, set up the Bobby Moore Fund for Cancer Research UK (BMF) as a restricted fund of Cancer Research UK to raise money to tackle bowel cancer.
Now an official charity partner of the Club he led to FA Cup and European Cup Winners' Cup glory, BMF has honoured Moore's legacy by raising tens of millions of pounds to fight the disease which took his life prematurely.
In addition to year-round support, West Ham hosts an awareness match at London Stadium every season, enabling supporters to donate to the worthiest of causes.
On the day he would have celebrated his 80th birthday, BMF explains how you can do your bit to spot bowel cancer early and help further reduce mortality rates.
SPOT BOWEL CANCER EARLY - 'KNOW MOORE ABOUT YOUR BODY'
We know that early detection of bowel cancer is key. When diagnosed at an early stage, more than nine in ten people survive for at least five years. This drops to less than one in ten when the disease is diagnosed at the latest stage.
So, if you do spot something unusual, tell your doctor. In most cases it won't be cancer – but if it is, finding it early can make a real difference. If you want to learn more about spotting cancer early, including information about screening across the UK, visit cruk.org/spotcancerearly.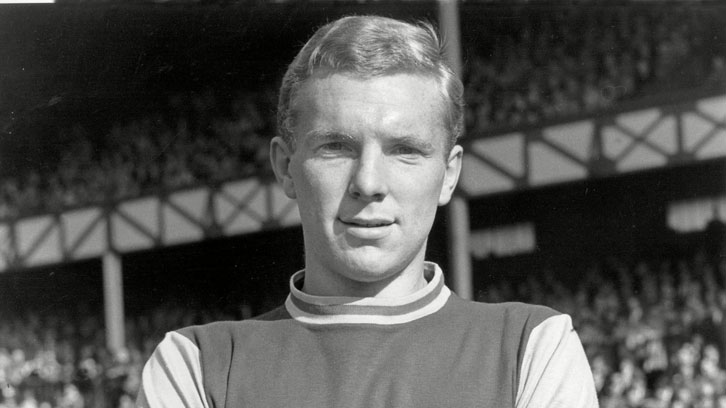 As well as raising awareness, BMF funds vital research to level the playing field. For example, our team in Leeds are developing a huge collection of data from patients with bowel cancer to rectify differences in survival for bowel cancer patients from different backgrounds across the UK and find out whether certain types of bowel cancer respond better to certain treatments.
All of this potentially life-saving work is only possible thanks to the tireless efforts of our supporters, who go above and beyond every year to help us beat bowel cancer. This year, 2021, marks 28 years of BMF and during this time the fund has raised more than £27m.
Since Bobby's death, mortality rates for bowel cancer have fallen by more than 30%. But sadly, the disease still kills 45 people in the UK every day, showing we still have a long way to go to achieve our goal of tackling bowel cancer.