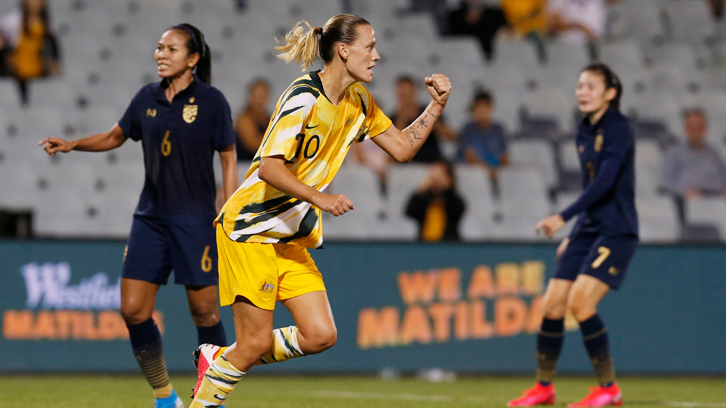 Who is playing?
West Ham United Women have had seven players to represent their respective nations during the upcoming international break. Kenza Dali, Kateřina Svitková, Cecilie Redisch, Emily van Egmond, Mackenzie Arnold and Courtney Brosnan will all join up with their national teams this week. 
Kenza Dali will form part of the French National team for friendly fixtures against England and the United States. The 29-year-old is one of two players from English clubs to be joining up Les Bleues, the other being Everton's Maéva Clemaron. 
Kateřina Svitková links up with her national side, fresh from scooping up the Czech Player of the Year award. Svitková, who has 17 goals for her country found the net for the Hammers in the 5-0 win over Reading on Saturday and will be looking to emulate that in a double header against Switzerland.
Cecilie Redisch has joined up with the Norwegian national squad for their friendly matches against Belgium and Germany. The flying full-back combined brilliantly with Martha Thomas for her second of the afternoon in the 5-0 win against Reading, and she will be looking to win her fourth cap for Gresshoppene. 
Emily van Egmond and Mackenzie Arnold will travel to Germany for the Matildas training camp. Van Egmond will move to 99 caps for her country if she features in the friendly matches against Germany and the Netherlands. Arnold is returning to fitness after spraining her medial collateral ligament (MCL) during training. She will continue her reintegration into team training with the National side, as they prepare for the Olympic Games this summer. 
Courtney Brosnan is one of four goalkeepers who have been called up to the Republic of Ireland National Team for their friendlies against Denmark and Belgium. Brosnan has been in fine form for the Hammers since stepping into the starting XI after an injury to Mackenzie Arnold and picked up a clean sheet in her last outing against Reading. 

Dagný Brynjarsdóttir will not be joining up with the Icelandic squad for the two friendlies against Italy. After receiving both a positive and, more recently, a negative Covid-19 test result, Dagny will remain in England as per Government guidelines.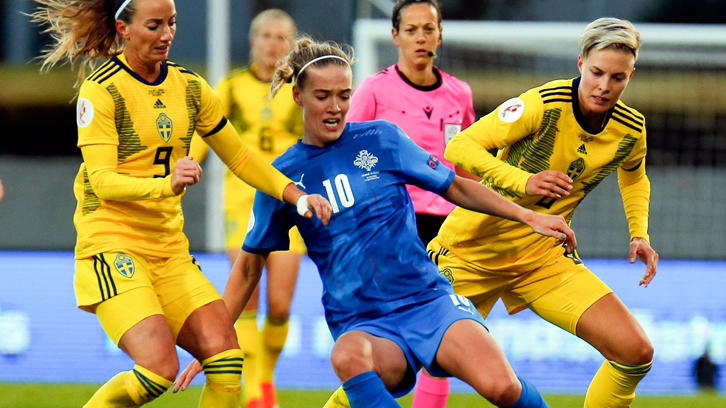 Can I watch these matches?
Yes and no! Those wishing to see Kenza Dali in action against the Lionesses will be able to tune into BBC Four or BBC iPlayer to watch their friendly match. 
Unfortunately, all of the other matches featuring West Ham United Women's players will not be shown in the British Isles, but those who live further afield may be able to tune in depending on where you live!
Matches in full: 
Thursday 8 April: 
Cecilie Redisch - Belgium vs Norway – 5pm (GMT)
Courtney Brosnan – ROI vs Denmark – 6.30pm (GMT)
Friday 9 April:
Kateřina Svitková - Czech Republic vs Switzerland - 3pm (GMT)
Kenza Dali - France vs England – 8.10pm (GMT) - Live on BBC Four or BBC iPlayer 
Saturday 10 April:

Emily van Egmond & Mackenzie Arnold - Germany vs Australia – 3.05pm (GMT)
Sunday 11 April: 

Courtney Brosnan – Belgium vs Republic of Ireland – 6.30pm (GMT)
Tuesday 13 April:
Kateřina Svitková - Switzerland vs Czech Republic –  3pm (GMT)
Cecilie Redisch - Germany vs Norway – 3pm (GMT)
Emily van Egmond & Mackenzie Arnold - Netherlands vs Australia – 5.30pm (GMT)
Kenza Dali - France vs USA - 8pm (GMT)