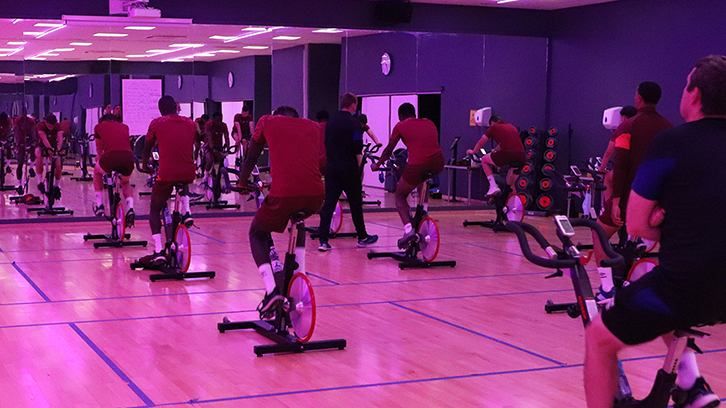 Head of Academy Science and Medicine Tom Smith sat down with whufc.com to discuss the benefits of the Academy of Football's training camp at Loughborough University last week…
The trip to Loughborough was a key part of the pre-season schedule we've put together to prepare the players for the upcoming season. 
Within every pre-season, we'd often include an intensive training camp that's off-site – a change of scenery, a different environment and an opportunity for all the players and the staff to be together in one place to bond and prepare for the season ahead.
Obviously, last year, that wasn't possible to do. This year, however, with certain restrictions still in place, we wanted to explore opportunities where we could still do those things. 
With certain regulations and quarantine implications to consider, travelling abroad wasn't an option for us. We instead looked within the UK, and the decision to come and spend a week at Loughborough University was very much based around the high-quality facilities that are on offer there. We were really well catered for at the hotel that stayed in, and the facilities – the pitch, the pool and the gym – are all of a really high standard. 
We worked at a facility that many of the squads from Team GB have been using to prepare for the Olympics in Tokyo in the coming weeks, so I think that gives an indication of the calibre of facility we based ourselves at.
In relation to the pandemic, we're obviously at the same stage that the rest of the country are at in terms of the careful easing of restrictions. 
However, there are still certain additional precautions we have in place while we're away. We follow a strict twice-weekly testing schedule, and that gave us a level of confidence that we were protecting ourselves and one another.
Obviously, there are still guidelines to follow regarding training schedules, and the use of training facilities and equipment, that we need to continue to adhere to. We brought with us an experienced team of medical staff to help support the players.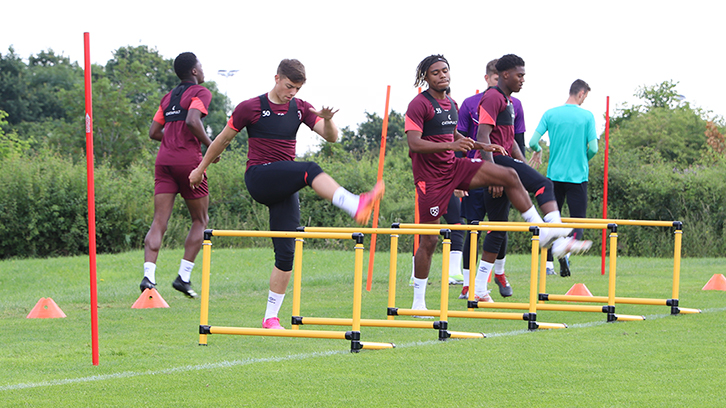 We were aware that, with the European Championships happening, several senior players would be competing and thus not returning for the start of pre-season with the rest of the first-team group. In preparation for that, we thought there was a good chance a number of our younger players would be called up and added to the group who have travelled to Scotland. 
In order to give our young players the best chance to arrive in Scotland ready, we took the collaborative decision with first-team and Academy staff to start our pre-season training slightly earlier than we would have done normally. 
We brought the U23s back a full two weeks before the camp in Loughborough to initially put them through some physical and medical screening and to help us ascertain where each individual was at and what they needed to prepare in the early stages. 
We had a good two weeks' work already at Chadwell Heath before the camp, based around physical progressions. This involved a gradual exposure to football drills in a controlled manner, which was carefully planned between the coaches and physical development team.  
Having built that base of fitness, those who have gone away to Scotland hopefully hit the ground running there, and those with us in Loughborough have been able to turn their attentions to a busy schedule with lots of football training. 
The training camp gave us an opportunity to get the groups of players and staff together. From a tactical point of view, the football staff have been able to get their objectives and playing style ideas across to the players, working together to help educate them and prepare them for the season ahead, which kicks off in August.