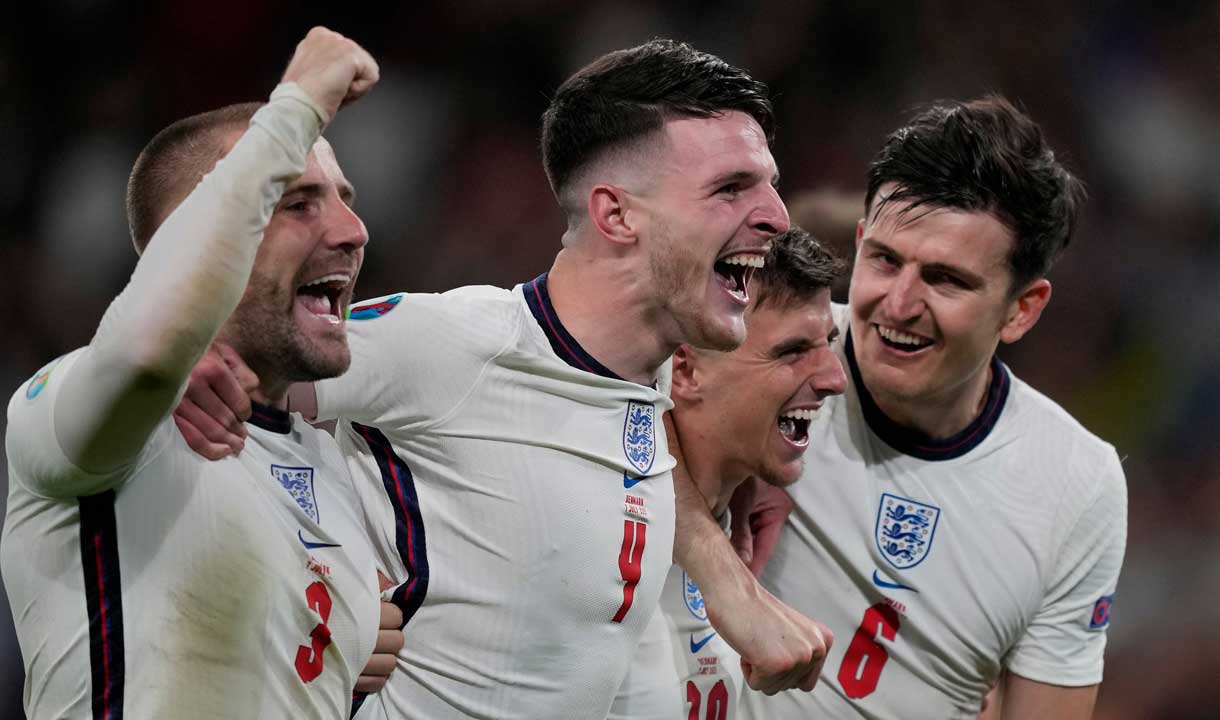 Declan Rice says the success of West Ham United's 1966 World Cup winning heroes will serve as extra inspiration for England's UEFA Euro 2020 final against Italy on Sunday.
Rice has the opportunity to join Bobby Moore, Sir Geoff Hurst and Martin Peters in winning an international tournament as a Hammer – and it is a chance that the 22-year-old is determined to not let pass him by.
The Hammers midfielder has started all six of the Three Lions' games en route to the Wembley final, seeing off Germany, Ukraine and Denmark in the knockout stages to set up the meeting with the Azzurri.
With the prospect of writing his name in the history books by helping the nation lift their first major title for 55 years, Rice cannot wait for kick-off.
"Bobby Moore, Geoff Hurst and Martin Peters actually won the World Cup, obviously I've only just got to the final so you feel like maybe your name can be put up in that light if you win the tournament," he said.
"Obviously it's a great achievement to get to the final. The first time since 1966 is history for England, but Sunday is my first chance to win a trophy in football and you're not going to get a better chance to do it.  It's at Wembley and I doubt I'll get that again in my career so you need to grab that with both hands and give everything.
"We're ready to run, ready to go to places we've never gone before. This is a chance to make history and there's no way we're not going to go out there and give it everything."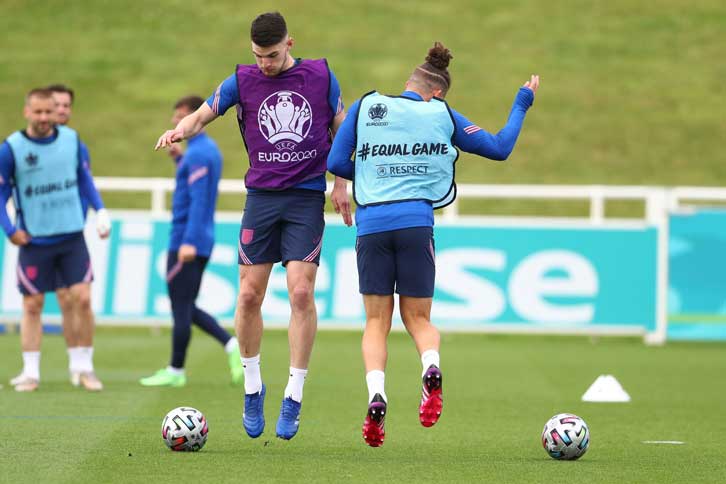 Rice won't be short of support at Wembley, with a crowd of 60,000 set to roar the team on, while he also revealed he is receiving plenty of backing from his Hammers teammates.
"I've been on FaceTime to them most days," Rice said. "I speak to Mark Noble on FaceTime every day, Fredericks, Cress, I speak to all of them.
"They're just bantering me to be honest with you, and I miss them to be fair. I've not seen them for so long now, Noble's been at the games, but that feeling of being at pre-season and having a laugh, I've definitely missed them.
"Noble, especially, he's like a proud dad. Honestly he is. He calls my dad on the phone speaking about the games, he speaks to me every day, he did a nice piece on the West Ham website talking about me and you can just see what he felt speaking about me. It's amazing."
There's support from the coaching staff too, with Stuart Pearce – who appeared in semi-finals for England at the 1990 World Cup and Euro 96 – serving as an assistant to David Moyes.
"Pearcey is someone who motivates you and gets you up for big games," Rice added. "He's someone who's been there and done it for England and he's been top for me.
"We speak at West Ham regularly, we speak about these kind of experiences that I'll have on Sunday and he prepares you for that. You can be honest and have a great chat with him, and he'll be honest with you and tell you what's expected, what's to come and how you can improve your game and take on the occasion.
"He's not really fazed by anything and just the same as me really, I'm just buzzing for the game and can't wait for it."