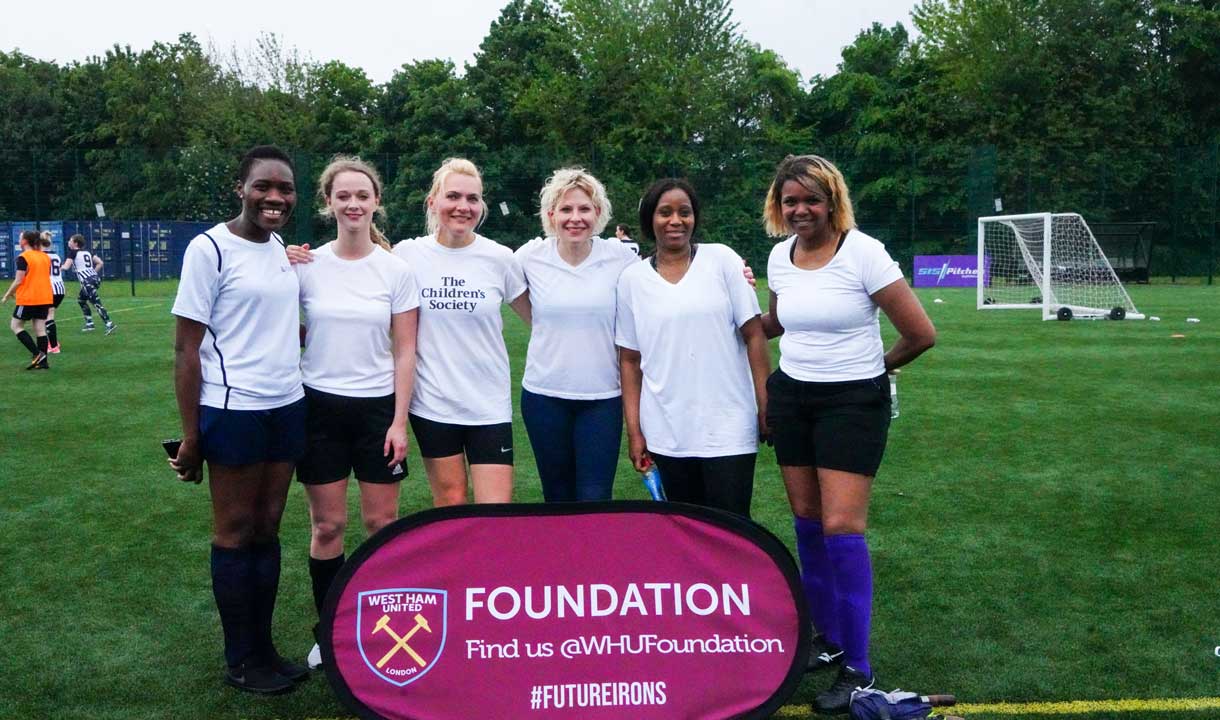 As a thank you to key workers from local NHS Trusts, West Ham United has delivered a fun-filled five-a-side football tournament.
The Club pledged its support to NHS trusts across east London and Essex at the start of the pandemic. This included promoting charitable appeals, webinars, fundraising for equipment and staff wellbeing, as well as donating shirts to West Ham-supporting patients and NHS staff. After initially supporting the local NHS Trusts through the pandemic, in line with their requirements and assistance for their vital campaigns, staff from Barts Health and Barking, Havering and Redbridge University Hospital NHS Trusts attended the West Ham United Foundation's hub site in Beckton for tournaments which were organised in recognition for their ongoing efforts during this difficult time. 
Led by West Ham United Foundation coaches, both events were played in fantastic spirit with excellent displays of skill and teamwork. Barking, Havering and Redbridge University Hospital NHS Trust won the women's tournament, with the Pototters team and Barts NHS Trust coming in as a close runner-up with their Barts Ballers team. In the men's tournament, Barts NHS Trust took first place with their Barts Health United team, followed closely by Barking, Havering and Redbridge University Hospital NHS Trust's team, BHR Finest, in second place. 
Chief Executive of Barts Health NHS Trust, Alwen Williams, said: "A very big thank you to West Ham Foundation for all of your support during the pandemic, Team Barts has really appreciated all of your generous help and kindness. Most recently the football tournament was really valued. It was great to have a number of Barts Health teams enter the tournament, and of course we are very pleased that the Barts Health United team won overall in the men's competition and our women's team also doing well.
"We need our people to be fit and well as they can be to deal with the pressures we know that the NHS is under, and sport and physical activity is a key part of this. We are really grateful to the West Ham Foundation for supporting the tournament and we look forward to working with the Hammers in the future."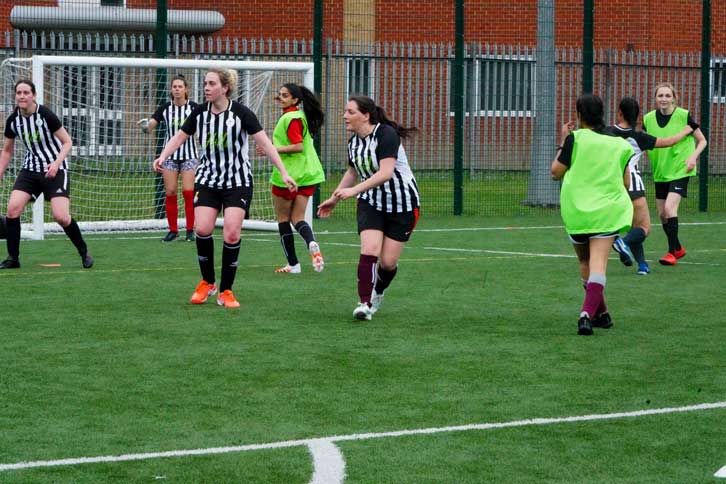 Ben Morrin, Deputy Chief Executive at Barking, Havering and Redbridge University Hospital NHS Trust, commented: "It was great to be involved in the men's and women's tournaments. West Ham United Foundation has been fantastic and we are very grateful that the club arranged these tournaments as a thank you to NHS staff. It was a great opportunity for our staff to get some exercise, interact and socialise with some of our colleagues at Barts Health, but most importantly have fun!
"West Ham United is a really important partner for us and we have a very positive relationship with the club. With the first-team training ground right next to Queen's Hospital in Romford, the club is a huge part of our community and we look forward to continue working together. Thanks to the Hammers for the positive role they play in our communities."
The tournament was part of a London-wide NHS tournament organised by London United which consists of the 14 London clubs, and eleven Foundations (set up by former professional footballer Joe Cole and his partner Carly). Each club is hosting a regional round supporting NHS Trusts from their local area. The men's and women's tournament winners will then progress to the London Finals, to be held at a later date at Gunnersbury Park, where they will be managed by West Ham United legends. 
In support of Dagenham and Redbridge FC, who were unable to run a regional competition, the Runners-Up – Barts Ballers and BHR Finest – will be attending the finals to represent them. 
West Ham United Foundation CEO, Joseph Lyons, added: "We are incredibly thankful to NHS staff and key workers across the country for everything they have done throughout the pandemic. We all know that this has been a very traumatic and testing time for everyone across the NHS and so we were pleased to be able to offer this opportunity as part of our ongoing support. There also isn't a better way to take some respite than playing sport with colleagues and teammates."
West Ham United has been continuing to respond to local need across the community which has included a range of initiatives and collaborations, such as, donations of food parcels and other essential items to frontline services and those most vulnerable; continuation of mentoring support; and, online exercise classes, challenges, activities offered to people of all ages and abilities. Meanwhile, alongside letters from captain Mark Noble, more than 5,000 calls have been made by our Supporter Services team, as well as David Moyes and Declan Rice to our over 70s and vulnerable supporters – with some incredible friendships and bonds formed along the way too. West Ham has also helped deliver £1.4million of savings to the NHS to date through diabetes prevention, including via its award-winning 150Club as part of the Players' Project.