West Ham United women midfielder Zaneta Wyne is raring to go ahead of the upcoming Barclays FA Women's Super League season. 
The 30-year-old was the Hammers' second signing of the summer, with Tameka Yallop, Claudia Walker and Mel Filis also linking up with the team. 

Wyne is a versatile player who has the ability to play in both defence and midfield spoke to West Ham TV about making the move to east London and her ambitions for the season.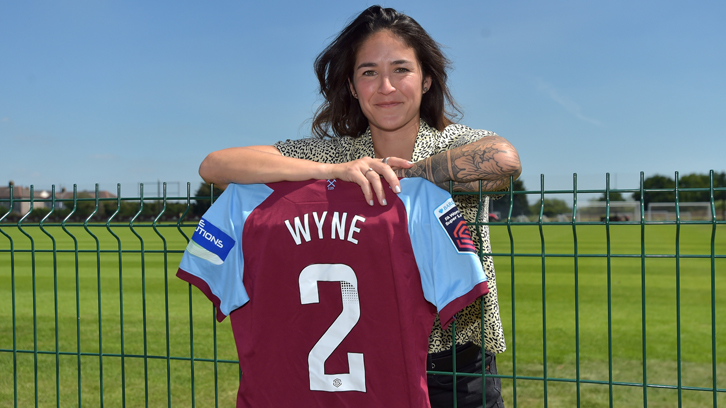 Zaneta, how pleased are you to be joining West Ham United?

I'm super excited to be joining West Ham United! I'm really pleased to be back in the Women's Super League again and can't wait to get started. 

I'm hoping that my experience then with Sunderland will be able to help me now. The league has changed a bit since then, I'm just looking forward to a new challenge. 
What attracted you to make the move back to England?
I think there's a lot of attraction to come here because a lot of the top clubs have more resources than they have done in the past. There's some really great players and teams here, so I'm just looking forward to that bigger challenge now. 
You worked with Olli Harder before at Klepp – are you looking forward to doing so once again? 
I respect Olli a lot as a coach, he's a good guy and works incredibly hard. I just want to play for him, so I'm looking forward to creating some new memories and hopefully bringing some success to the club.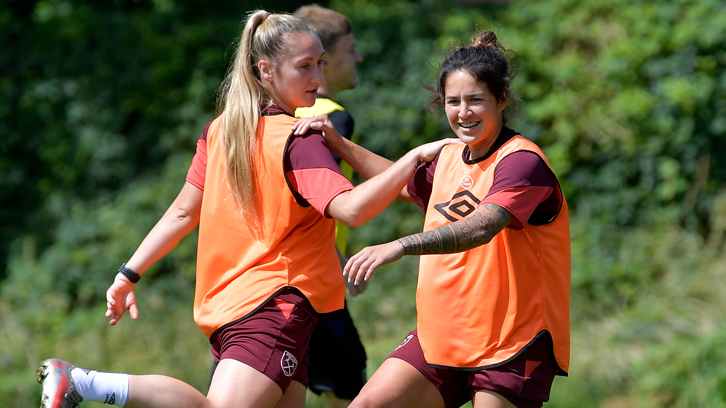 What are you aims and ambitions for the upcoming season? 
My personal goals are the same as I want to achieve as the team, but I'll keep those under wraps for now. It's to be competitive in every match that we go into and make sure we're the best version of ourselves. 

How much are you looking forward to being playing in front of a crowd again? 
Yeah it's been a little different hasn't it! I'm definitely looking forward to playing in front of a crowd and seeing how that feels. I'm not someone who has really experienced playing in front of a large crowd before. I'm always excited to be out there on the pitch and hopefully I can get lots of minutes and experience the feeling regularly across the season. 
How would you describe yourself as a player?
I work really hard, I feel as though I have sound technique, but above all I'll never give up. You're going to really have to want to win if you're going to outwork me as a player, I'll give my all in every game. 


Purchase a West Ham United women's season ticket by clicking the graphic below.