Mark Noble is ready for a huge final season in a West Ham United shirt.
The Hammers' skipper, record Premier League appearance-maker and Mr West Ham is drawing the curtain on his playing days at London Stadium after 18 years around the first team squad.
He is determined to go out with a bang - with the Hammers competing both at home and abroad this term in the Premier League, domestic cups and UEFA Europa League - and is thrilled to be back for pre-season.
With West Ham kicking off their preparations with a training camp in Scotland this week, Noble aims to hit the ground running…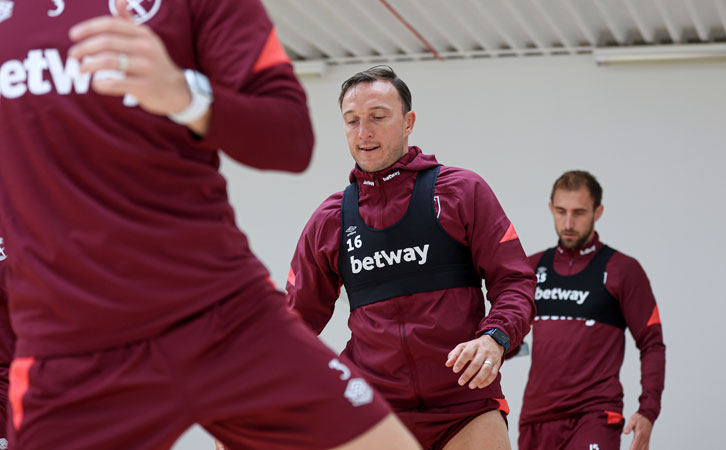 It's my final pre-season and I'm sure the emotional side will kick-in as the start of the campaign nears…
It's good to see the boys again after our break. Obviously, it's a bit of a strange summer because normally you try and get away for the whole summer, but I had a couple of weeks in Portugal and then that went on to the amber list, so we came home as quickly as we could and stayed there afterwards with the family and played a bit of golf and just tried to enjoy it as much as I could.
Having a proper six-week off-season this year was something that was needed. We only had just over a week last year because of the COVID stuff and the season before finishing late, but obviously it worked out alright because we did so well last year.
Now we're back, and we're somewhere that we've been before. We know the place very well and it's nice to see the boys again and get underway.
We're still missing five or six players that haven't come back yet - the obvious ones who have just been to the Euros, and a few others - but we've brought quite a few young lads with us, which is good. It gives them a taste of what first-team life is like, and they might even ingrain themselves into the manager's head.
Obviously the older you get, the harder these pre-seasons get, these runs, but I feel fine overall. We're only two days in now but the football side of things is really sharp and the boys look like they've looked after themselves in the summer. 
Even sometimes last season was a little bit emotional for me, knowing that this year was going to be my last as a player, and leading into this one knowing that, at the end of this season, I will finish my career at West Ham a a player.
To have done it for 18 years, to have been at the Club since I was eleven years of age as a little boy, and to be able to play at this level for so long, is just an incredible achievement and I just want to hopefully end on a high.
We're looking forward to having the fans back with us for these games. The European games at night are going to be special, and what memories for me and my family, to go out on those sort of nights.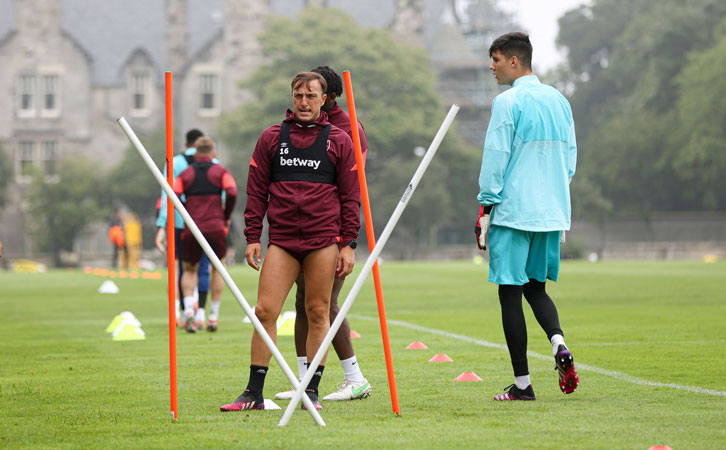 It's a big season ahead and I think we've built good foundations with what we did last year…
I think we've got a really good base and I'm hoping that, after the success we had last year and getting our key players back, keeping the great squad and the team spirit, then we can have another good go this year.
I'm sure the Gaffer has said numerous times to you that we're going to need the whole squad and we're going to need the young boys, because it's going to be taxing on the players.
The foundations are in place, but the players have to go out onto the pitch and do it. We've got a great bunch of players here. I think the fans are really excited to be at home, and to see the likes of Vlad and Tom and Saïd and the new boys we brought in last year too.
I'm hoping when Dec comes back, it's with some silverware…
We hope that the next time we see Declan he's got a medal round his neck, because that will be very special for us, the Club and for himself also.
It's been an absolute joy watching him play at the Euros, and emotional for myself at times because I still see him as a young kid coming into the team.
I've got such a close relationship with him and his family and it goes beyond football really. I see him as a little brother, and we just hope obviously that he can keep on playing the way he does, keep winning games and hopefully, in a week's time, that he lifts that trophy, because that would be very special.
We're here working and looking forward to the boys coming back.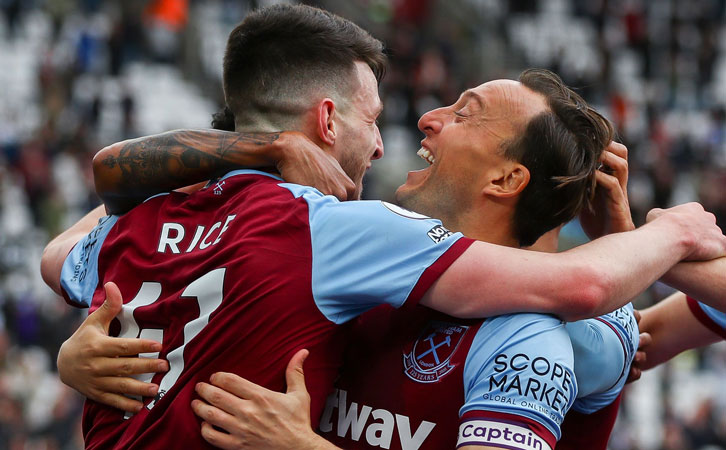 I'm proud of how all the boys have done at the Euros, and the success of the likes of Vlad and Tom shows the direction our recruitment has gone in…
It's a massive reason why we've done so well last year. We looked at players, even going back a bit further with Jarrod Bowen and Pablo Fornals, who do an incredible job for the team. Then, there's Saïd with a bit of magic, and then obviously you got the two Czech boys who have come in and been solid, good teammates and great for the Club. 
They're very similar to someone like Craig Dawson, who comes in, knows his job, and does it very well and scored some fantastic goals and kept some great clean sheets for us last year. 
If we can add a little bit more of that for next season then I'm pretty sure we'll be fine. It's a really proud moment for me because, as I say, leaving at the end of next season, as a player you want to leave on a high note, and I believe that with the players we've got here we can do that.
We'll be having a new head of recruitment joining soon too, and I think it is very important because you need to pluck players from everywhere now - I think as you've seen at the Euros, every game is a tough game and so many of these teams and nations have got top, top players. We look forward to bringing him in. I'm sure the Gaffer is excited about it.
And I'm pretty sure he's really looking forward to working with us because it's such a big Club, a fantastic Club that hopefully can move forward.
It's great to see Billy McKinlay back as assistant coach…
I've got a lot of time for Billy, we had him before and he's a great character, a very good coach and someone that we welcome back with open arms.
Nick Davies has come back too, the fitness coach who I've had twice already in my career. This will be my third time, so I know him pretty well and he's a great guy. It's nice to have people back that know the Football Club, and we look forward to working with them this season.