Opinion
Tony Cottee: A back-three gives David Moyes flexible options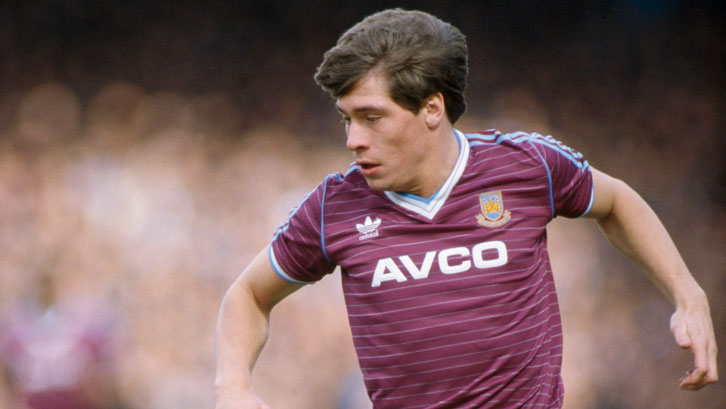 Hammers legend Tony Cottee believes a flexible formation based on three-at-the-back gives David Moyes more options going forward…
I think we go into this evening's difficult encounter against Wolves with a sense of confidence and belief following Tuesday's convincing Carabao Cup victory over Hull City, on the back of a positive and promising performance at Arsenal last weekend which sadly didn't bring the result it deserved.
I actually thought we played really well at the Emirates. We looked threatening on the counter-attack, solid defensively and had energy and intensity running through the team. In the second half, though, there was a growing frustration the longer we went without converting one of our chances – we just lacked that cutting edge and the fear then crept in that we might pay the price.
Sure enough, Arsenal got one chance late on and punished us. Hugely frustrating but, once the dust had settled, I think David Moyes will have been really encouraged by his team's display. After the flat performance against Newcastle, it was important to pick the levels up and produce a reaction, and the players did just that, which will give them heart going into this game.
The stand-out factor at Arsenal was obviously the change in shape and formation introduced by the manager, going to a central back three and using wing-backs – something he enjoyed success with in his first spell at the Club.
Personally, I think it was the right call, and a decision influenced by the personnel available to David at present. It's fair to say that our full-backs – particularly Ryan Fredericks and Arthur Masuaku – are attacking full-backs… something you can probably say is the case across the Premier League now!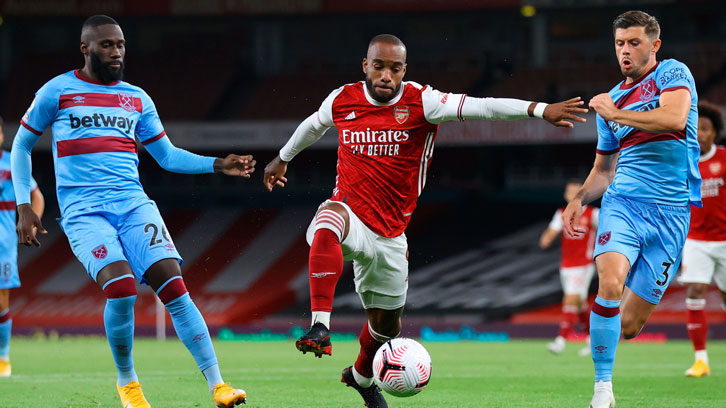 Gone are the days when full-backs hardly crossed the halfway line and would often be the last line of defence. Now it is the complete opposite – there is so much emphasis on full-backs to get forward and support attacks, and the three at the back system allows them to do it with more freedom and less fear about getting caught out.
Equally, the central defenders have that extra security as a three. I've got to say, every time I see Aaron Cresswell in that left-of-the-three role, he really impresses me. He looks comfortable defensively and has a good understanding with Arthur ahead of him.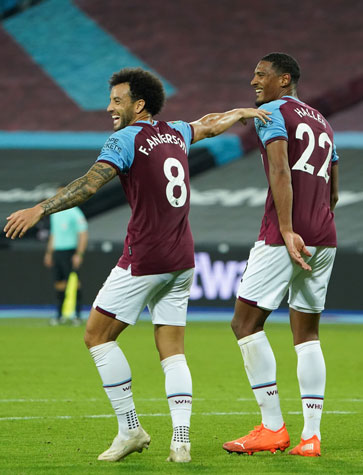 The other key factor is having a top-quality defensive midfielder in front of the back three and, in Declan Rice, we certainly have that. You need the protector who is going to patrol in front of them, slide across if he needs to cover one of the wing-backs and be able to use the ball efficiently and productively. Declan can do all of those things with real quality and class, and really is becoming the heartbeat of the team in that sense.
The system also gives you greater flexibility in your attacking formation – the manager has the option to play with one centre-forward, as he did at Arsenal on Saturday, and two wider players to support the wing-backs, or he can bring in another forward and go with a 3-5-2, something he may be considering this evening, especially given Sebastien Haller's goalscoring form in the two Carabao Cup ties so far.
Having that flexibility with your system is so important in the modern Premier League, and the players showed last Saturday that they are definitely capable of adjusting to suit their needs against whoever the opposition are. There will be times it needs to be more defensively set-up, but also times when it allows us to place more emphasis on getting players forward in numbers, and I am looking forward to seeing how the manager sets his team up this evening.
Wolves will again present a very difficult challenge – they are an excellent side who are now very established and well-drilled as a unit. Even after losing their star man – Diogo Jota – to Liverpool, they give me the impression they are more than capable of coping with that, and they were very unlucky not to take something from their game against Manchester City on Monday night.
VAR HAS TO BE CONSISTENT!
The VAR system and its use – or lack of! – was once again the topic of debate for us at the Emirates last weekend, and in particular the new handball rule that once again appears to be creating more confusion than resolution.
I think the frustration this time came from seeing the penalty that Crystal Palace were awarded at Manchester United earlier in the evening, when Victor Lindelof was penalised for what most people would describe as an unintentional handball – followed by Gabriel clearly putting his arm to the ball after missing his header in our game… with nothing given!
First and foremost, as I have said many times before, I am generally a fan of VAR – I think it was long overdue, and it has been brought in to help referees and ensure that big mistakes that cost teams matches are not made – or at least not made as often as they used to be.
I've always held a very biased, ex-striker's view that if the ball hits a defender on the hand or arm in the penalty area, no matter how it happens, then a penalty should be awarded. We're playing football, and if a defender makes a tackle in the area but misses the ball and fouls the man, then it is a penalty – whether it was intentional or not doesn't come into it and, in my opinion, the same should apply to a ball striking the hand.
But more important than that is consistency of interpretation. Whatever the rule is, it must be applied in the same way by all referees so that we don't have a scenario like last Saturday's, when the officials appeared to be interpreting it in different ways.
*This column also appears in the 116-page Official Programme for Sunday's Premier League visit of Wolverhampton Wanderers, which you can order here now!