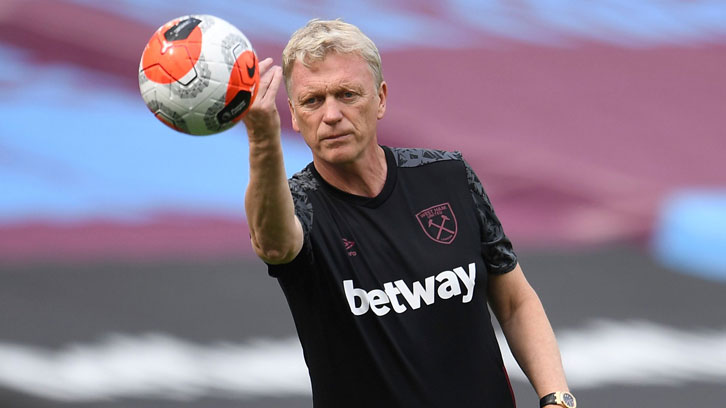 A message from West Ham United manager David Moyes ahead of Sunday's Premier League fixture with Wolverhampton Wanderers...
Hello everyone.
Good evening and a warm welcome to all those supporters who will be watching us take on Wolverhampton Wanderers at London Stadium on television. It's not often we have kicked off at 7pm on a Sunday night but perhaps it's part of the 'new normal', and the players are becoming more used to the more unusual start times recently.
Like the fans, I will be watching the game from my home, after testing positive for COVID-19. I am planning to be in touch with the team and my coaches as much as I possibly can though and, since I've been in isolation, the staff and I have had frequent discussions about the preparation for tonight's fixture.
This situation – the possibility of players and staff contracting COVID-19 – was something we'd been fully prepared for prior to the new season, because we knew there was always the possibility that it could happen. We had put stringent protocols in place and unfortunately they had to be activated after Issa Diop, Josh Cullen and I tested positive.
The minute we were told, prior to Tuesday night's Carabao Cup tie against Hull City, that we had tested positive, those measures were immediately triggered. The three of us left the stadium quickly and Alan Irvine took over, which was again something we had pre-planned.
There was no big drama and that was important because we had to make sure the players were totally focused on the game, once the EFL gave the green light for it to go ahead. It was great that the players responded so well. They put in a really good performance, scoring five goals and we're really pleased with that.
For this evening's game against Wolves, Alan and the rest of the staff will be in direct control from their positions inside London Stadium but I will certainly be in close and continuous contact by telephone.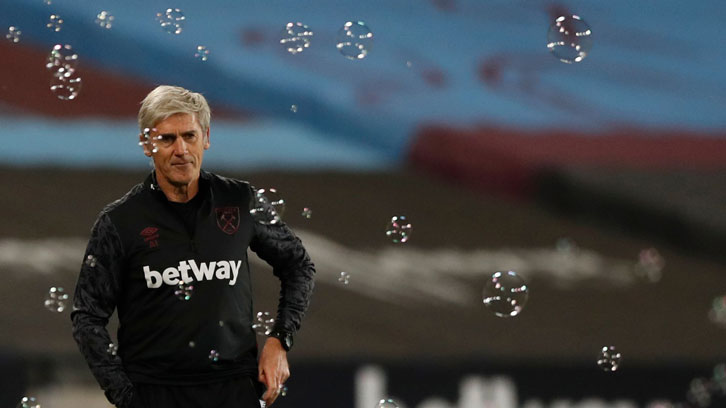 I hate to miss games and I am really disappointed I can't be there, but I have to abide by the rules, as does everybody else during these challenging times. For someone like myself, who loves this game of ours and who has been involved so much over the years, it is really hard but it is the correct thing to do and I have to follow the guidelines in order to keep other people – and their families – safe and well.
Ultimately, I am disappointed to have contracted COVID-19 but, as we all know, it is a virus that can affect anybody. Personally, I haven't felt ill at all up until now and I hope that continues and that I'm able to return to work as soon as the isolation period is over.
On a more general subject, I do feel at this time that we should show an understanding of the plight of many teams in the lower leagues. Some of them are really struggling to keep themselves afloat. They rely heavily on gate money and I believe we have to do everything in our power to help them at this perilous time.
I've been involved in those leagues in the past and I know just what the local football club means to the people in terms of their culture and morale. Not having the supporters in the stadiums will have an effect on all clubs. We were hoping to see some of you back in London Stadium next month but now it seems that isn't going to happen, at least in the short term anyway. In the end, though, people are aware that these decisions are made for the welfare of the country as a whole.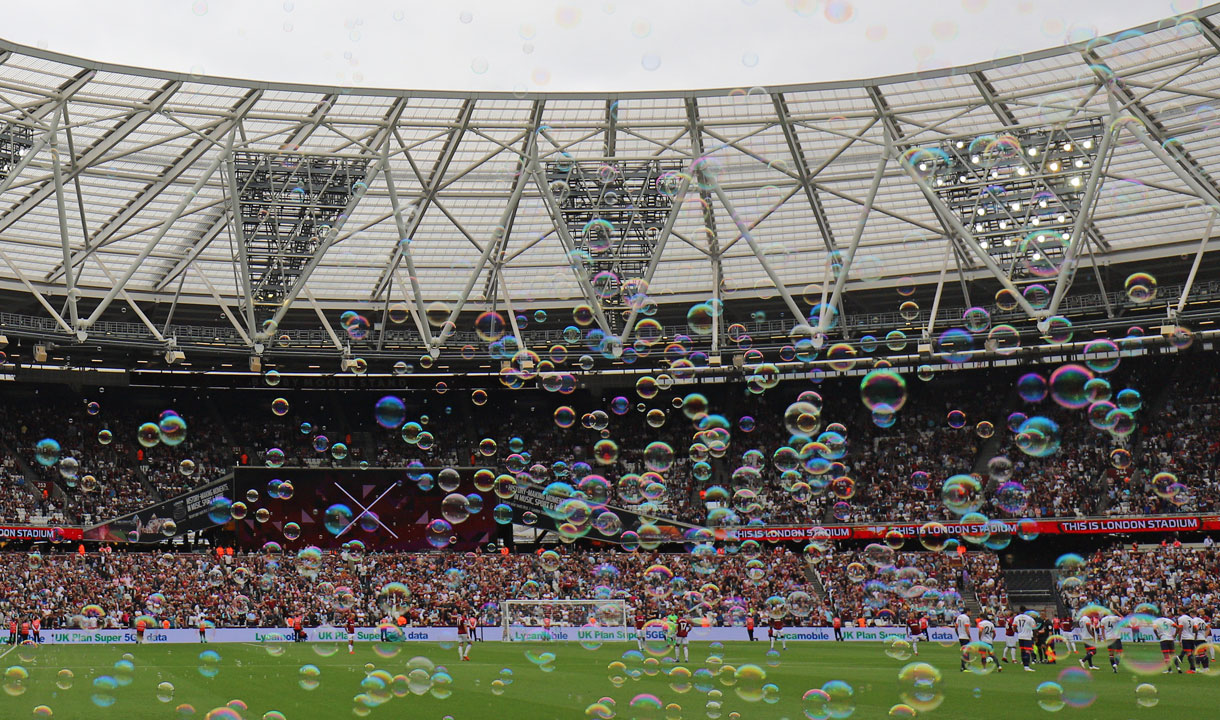 In our most recent Premier League game, at Arsenal last weekend, we were really disappointed that we didn't take something from the match and that, once again, very close VAR decisions went against us.
This seems to be becoming a regular theme as far as we are concerned and for me, it is a worrying occurrence. I have mentioned this at times before and let's hope our luck changes soon because in two Premier League games so far, we've had two handballs by the opposition, neither of which were given, as well as an extremely close offside decision.
Overall, there is no way we deserved to come away from Emirates Stadium without at least a point, but we were pleased with the level of performance and we are looking for that to be maintained in the future.
We welcome Wolves for this evening's game and it is a great credit to them that they have set such high standards. They had a great last season and maintained high levels of performance despite the number of games in which they were involved.
We know tonight's challenge will be tough but we will do everything we can to come out on top.
Enjoy the game.
David Moyes
Manager