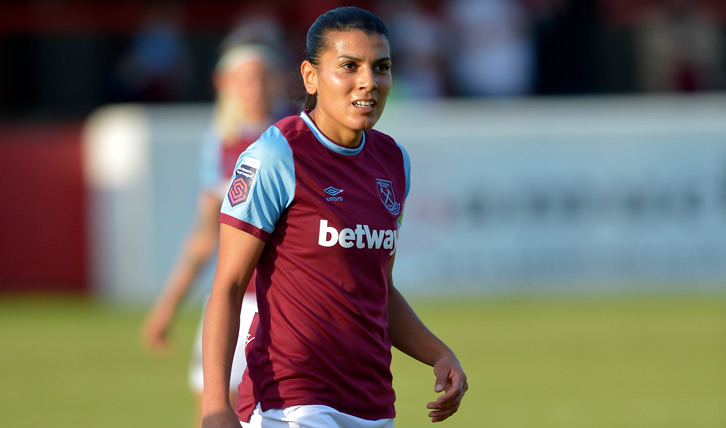 Above the space allocated to each West Ham United women's player in their dressing room is a plaque. On each plaque is written the obvious, the name and number of the player who can stake claim to that seat, but each also contains something even more personal. A quote, as chosen by the player, that means something special to them. 
For Kenza Dali, her words of encouragement come from a fellow sports star – one, in fact, who can boast a global fan base – although a quick glance at the plaque above the French international's seat wouldn't necessarily suggest it. 
The midfielder's chosen quote is: "Si tu abandonnes une fois, cela peut devenir une habitude. N'abandonnes jamais!"
Translated back into English, its original language, it reads: "If you quit once, it becomes a habit. Never quit!"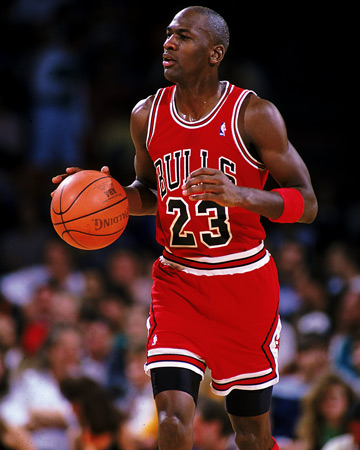 "My quote is from Michael Jordan and, for me, it makes a lot of sense in a sporting career," Dali explained.
An injury sustained at the start of the 2015/16 season, just a few short weeks after competing at the 2015 World Cup with France, had put Dali's entire career in jeopardy. Doctors warned her that her career might be over. Some even encouraged her to accept it as fact. 
"When I had that very big injury and the doctors told me my career was finished, I just didn't want to believe them," she recalled. "I didn't want to give up on my football and I wasn't going to give up.
"When it comes to finishing my career, it will be my decision. It won't be because of what a doctor tells me to do. In that regard, I think this quote feels particularly apt for me, my career and my experiences."
Growing up with brothers obsessed with basketball, it was inconceivable that Dali too wouldn't be consumed with the sport. It was almost inevitable that the midfielder would find inspiration from one of basketball's – from one of sport's – all-time legends. 
"I've read a lot about Michael Jordan, about his career and about basketball," Dali continued. "I'm a big fan of his. I've got brothers and one of them is really good at basketball, so good that he had the opportunity to become professional, so I grew up surrounded by basketball and it was around this time I remember reading this line. 
"He's said a lot as a leader, and I think everyone has heard one of his quotes just in their daily lives. I know some people know about him now because of The Last Dance documentary on Netflix as well. He's a true superstar and a real icon."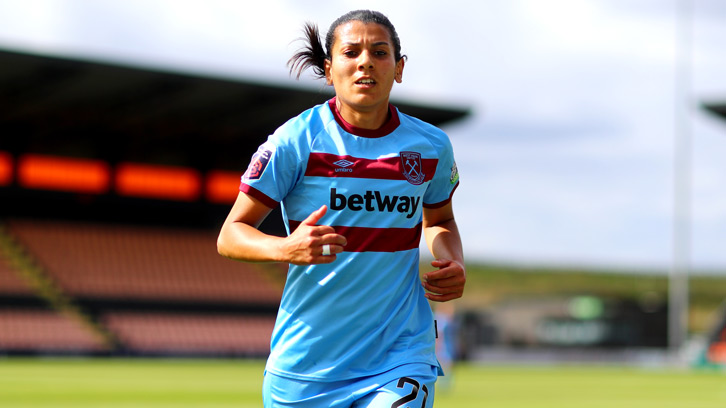 Dali has found additional meaning behind Jordan's words in recent months. The effects of the COVID-19 pandemic that brought the world to a halt earlier this year are still being felt, but Dali's chosen quote continues to serve as her inspiration. Not just in football, but in her life too.
Getting through those tough times, in hindsight, can be a blessing, Dali says. Building that resolve and that character can mould a person.
But to get there, one has to never, ever, give up.
"I think this quote can be applied to football, to sport, and to life in general. In any career, you're going to have highs and lows. Sometimes it's really good and sometimes it will be really bad.  
"But you can never give up, because if you give up once, and something negative happens again, it's easier to give up the second time, and then the third. 
"Giving up can't be an option. Take it off the table. It's not the way to think about things. Everyone has bad moments. Nothing is easy. But you can come back from big difficulties. 
"You can get through hard times, and I think that's one of the most beautiful things in life; when you can look back on a tough time and realise you have got to this point – the now – not because of anyone else, but because of yourself."