Preview
Jarrod Bowen: I'm proper excited that we've drawn Hull City!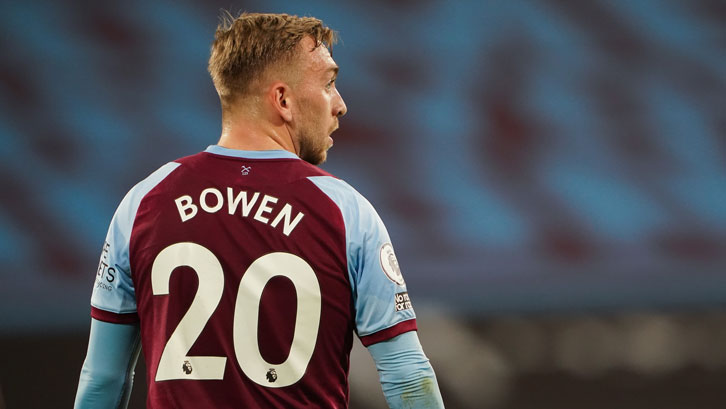 For Jarrod Bowen, West Ham United's Carabao Cup second round tie will give him the opportunity to personally thank Hull City for the huge role they have played in his career.
The Hammers' No20 spent five-and-a-half seasons with Hull between the ages of 17 and 23, completing his Academy scholarship with the club before scoring 54 goals in 131 first-team appearances and winning the Player of the Year award in 2019.
But once he has thanked them for developing him into a Premier League player, the Hammers' No20 will set about trying to knock the Tigers out of the tournament!
We want to progress into the next round. We're only a couple of wins off reaching the quarter-finals and we want to have a good cup run

Jarrod Bowen
"I'm proper excited that we've drawn Hull City in the next round of the Carabao Cup and it will be good to see a lot of faces before and after the game, but for the 90 minutes it will be business as usual," said the forward, who joined Hull after his first club Hereford United was expelled from the Football Conference due to financial issues.
"We want to progress into the next round. We're only a couple of wins off reaching the quarter-finals and we want to have a good cup run.
"For me personally, it will be great to play against them and to see everyone but, like I said, I'm a West Ham player now and I've got to do everything I can to help us get into the next round."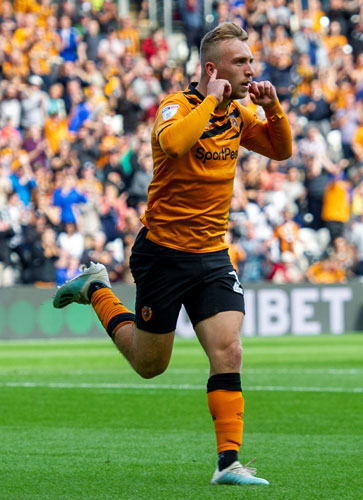 While Bowen's immediate concern is helping fire the Irons into the fourth round and a potential trip to either Everton or Fleetwood Town, his appreciation for the contribution Hull made to his development will always remain with him.
With Hereford's demise, Bowen turned down a number of other clubs to join Hull, moving across the country at the age of 17 to follow his footballing dream.
"I had become a scholar at Hereford, but only did that for one year because of the circumstances which saw the Academy there stop, so I finished my scholarship off at Hull," he confirmed. "I had a couple of clubs interested in me, Wolves and West Brom, and I would have backed myself to do well, wherever I had gone.
"My family didn't want me to move so far away at 17, but moving that far at such a young age, I learned so many life experiences and matured off the pitch, and I think that maturity went onto the pitch as well and no obstacle appeared too high. Looking back on it now, I'm glad I went further away from home."
Initially, Bowen was impatient for his chance, wanting to play first-team football but seeing his path to the Premier League blocked by established, international forwards like Nikica Jelavic, Abel Hernandez, Dieumerci Mbokani and Adama Diomande.
However, after having his request for a loan move turned down and scoring regularly for the reserves, the 19-year-old was rewarded with a first-team debut in August 2016, playing alongside Robert Snodgrass in a 3-1 EFL Cup win at Exeter City, before making his Premier League bow at Watford two months later.
Hull were ultimately relegated in May 2017 and, with the competition up front gone, Bowen saw his chance to step up, and took it, ultimately returning to the Premier League when he joined West Ham in January this year.
"I wanted to go on loan when we were in the Premier League because I wanted to play some games, but Hull wouldn't let me and that frustrated me," he confirmed. "But, looking back, training with players who had represented their countries and played so many games in the Premier League paid off for me. I watched them every day in training and learned things that way.
"When we got relegated and a few people left, after the first season I had in the Championship, I felt I was quite a key player in the team and I had to help people learn from me, so to speak.
"I was young – well, I still am! – but I'd seen a lot of players leave and, when the chance came to play in the Championship, I wanted to try to be the best player at the club. I knew the ability was there, but I needed to find consistency and I think I've done that over the last three years.
"I am grateful to Hull for what they did for me and after doing well for them, they didn't begrudge me when I felt it was time to leave. I always put it all into the club and I'm grateful to them for helping me get to where I am now."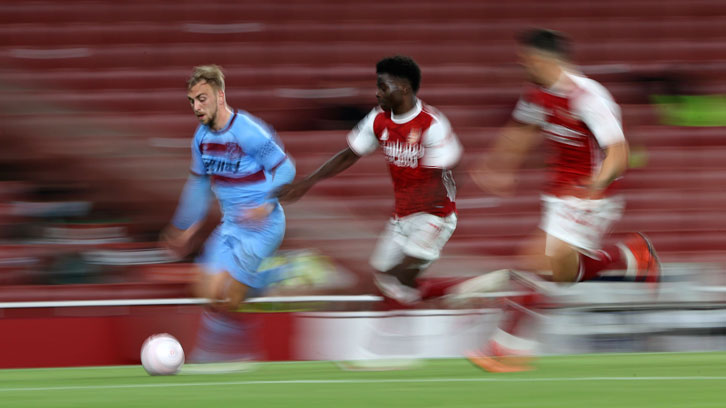 While Bowen is back in the Premier League, Hull are now in League One after suffering relegation in July, having won just one of their final 20 Championship matches following the forward's departure for east London.
Unsurprisingly, the former Tiger is hoping his old club can roar back to the top-flight.
"Hull is a good club," he confirmed. "The fans were great to me. They've had experience of the Premier League, got to the FA Cup final and played in Europe, so they've had a lot of success. They've got the fanbase and a good culture around there and I'm sure they'll do well in the future."