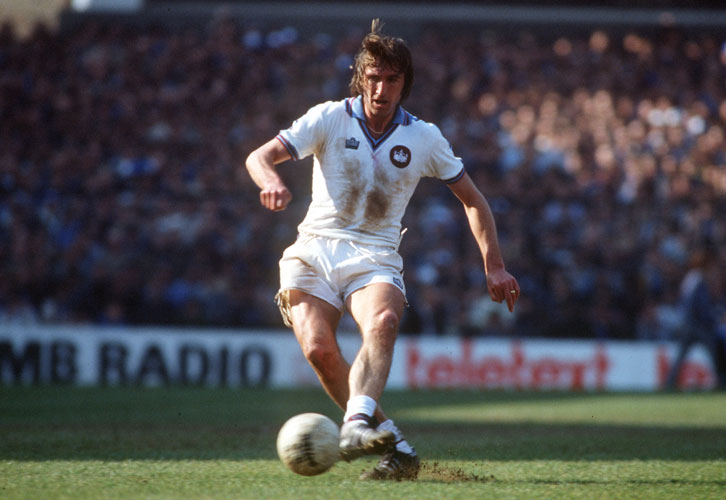 Veteran Evening Standard reporter and lifelong West Ham United supporter Ken Dyer celebrates the 75th birthday of the great Billy Bonds MBE...

As he celebrates his 75th birthday, it is my honour to write about a player who began his career at Charlton Athletic, but who then moved across the Thames to become one of West Ham's true greats.
William Arthur Bonds MBE, was born in Woolwich, raised in Eltham and joined Charlton's ground staff after leaving school, via a few months' work in a factory making aircraft propellers.
He made his first-team debut for Charlton in February 1965 and went on to make 95 League appearances for the Addicks before joining West Ham for a £47,500 fee in May 1967.
By then, though, Bobby Moore had already played a brief but influential part in the young Billy Bonds' life, when the pair had met at an awards event.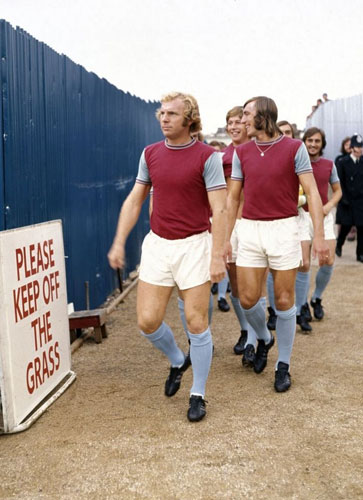 "I played for a Sunday boys team called Moatbridge," recalled Bill. "And Bobby had been asked to present our medals. I was about 14 at the time but when Bobby turned up he looked like a film star to me.
"I remembered that when I signed for West Ham and played in the same team as Bobby. Amazing!"
Bill soon won over the hearts of Bobby, the rest of the team and the Hammers' fans, including mine. Whether he was playing as a marauding full-back, in perpetual motion in midfield or later on, a dominating central defender, his style was captivating.
If Bobby Moore, Martin Peters or Sir Trevor Brooking were footballing thoroughbreds, Bill was inspirational in a different way. He would tackle all day in an era when you could – his energy levels were astounding – and most importantly of all, he would never take a backward step.
If you were lining up against Billy Bonds, you knew you were in for a tough afternoon. He was competitive, combative and when the need arose, confrontational.
Crucially, he was a talented, skilful, intelligent footballer. Don't take my word for it, read the words of his good friend, card-playing partner and roommate for years, Sir Trevor Brooking in his autobiography, My Life In Football.
"I've always considered Bill to be the best signing in the club's history," wrote Trevor. "We always got on well, enjoying the good times and sharing our worries. If there was ever any disagreement between us it was about what time the light should go out at night when we shared a hotel room. He wanted the light out while I wanted to finish the chapter.
"Even though he was West Ham's captain for many years, Bill was not a great socialiser and rarely enjoyed talking to the media. He was invariably first out of the dressing room and into his car."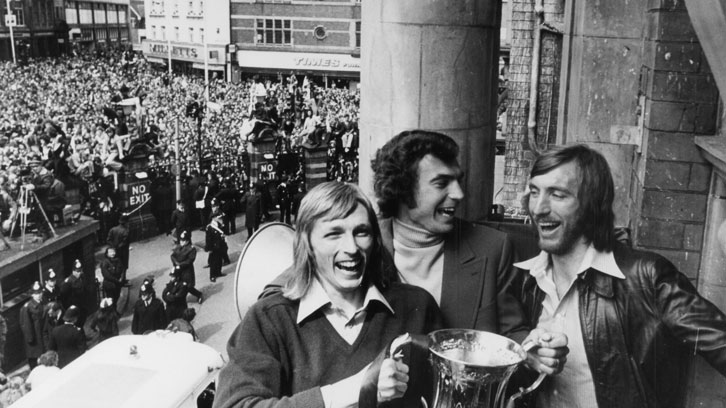 As a journalist, eager for an after-match quote, I can confirm that observation.
If you wanted to talk to Bill after a match, you had to be quick on your feet and station yourself in the corridor by the Home dressing room almost as soon as the ref blew the final whistle.
I can see him now, hair still wet, striding purposefully towards the exit door. To be fair though, he invariably stopped if you asked him. Always a true gentleman.
As for Bill's footballing prowess, Sir Trevor has no doubts. "He's one of the best players never to have won an England cap," he wrote. 
Bill, in fact, had been picked by Ron Greenwood, his former West Ham and then-England manager, in May 1981, only to fracture two ribs when he was rolled on by goalkeeper Phil Parkes in West Ham's meaningless final game of the season at Sheffield Wednesday.
Bill spent 21 years as a West Ham player, making a record 799 first team appearances, followed by a spell as a coach and four years as manager, finally leaving in 1994.
"He was still playing at 41," recalled Sir Trevor. "He put the rest of us to shame. A family man who enjoyed country walks, ornithology and Thomas Hardy novels, he became a warrior on the pitch. No-one took liberties with Billy Bonds.
"He was the best captain I played under but very shy off it. The day before the 1980 FA Cup final, we stayed in a hotel in Hendon and the TV cameras were due to film us in the afternoon.
"Just before the TV crew arrived, he said he was going to 'pop to the betting shop for five minutes'. Three hours later he returned but was horrified to discover that, because of technical problems, the recording had been put back!"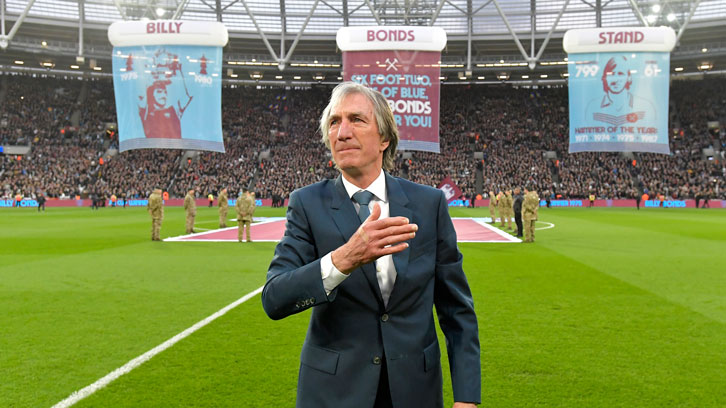 In recent years I've been fortunate enough to keep in touch with Bill and I was at pitch-side when he opened the stand at London Stadium which bears his name.
He had the most important people in his life there that day, his family, as well as the second most important, the West Ham fans.
As the cheers and applause echoed around the stadium, some from those who were never lucky enough to see Bill in action, you could tell just how much it meant to him.
As for myself, I cherish those memories of a Bonzo tackle, an exuberant run, a spectacular goal and – just occasionally, a descending 'red mist.'
Six foot two, eyes of blue, Billy Bonds is after you.