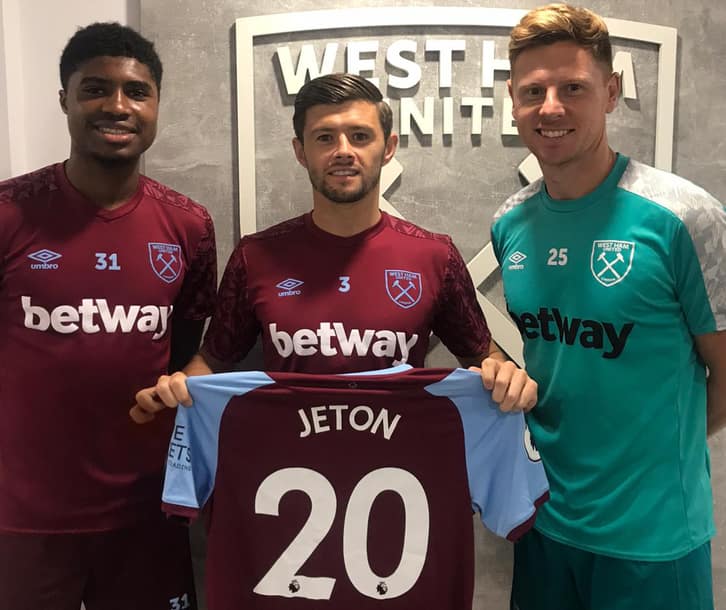 West Ham United are delighted to welcome Jeton as the Club's official e-Wallet partner.
Based in the heart of the City of London, Jeton provides its users with safe and secure money transfers, money exchange and payment processing.
Jeton's trusted e-Wallet is used by shoppers, merchants and re-sellers, enabling rapid and secure payments to be made and an all-in-one account solution in multiple currencies.
With its services available worldwide, Jeton is the perfect e-Wallet partner for a globally recognised Premier League football club, and the company's branding will be seen across West Ham United's print and digital channels, LED boards and backdrops from the start of the 2020/21 season.
Chief Executive Manager for Jeton, Mr. Saaly, said: 'We're extremely happy to announce that we've signed a sponsorship agreement with West Ham United. This partnership will be building on our shared values - like us, West Ham have a relentless pursuit of excellence and are bringing people together.
"Jeton strives to be the leading international e-Wallet for money transfers and purchases. We have a passion for football, and we are delighted to be working alongside such a reputable football club as West Ham. We look forward to an exciting season ahead!'
Nathan Thompson, Commercial Director of West Ham United, said "We're delighted to be partnering with a company such as Jeton. As a football club with a global fanbase, working with a partner that provides a truly global service is fantastic for our fans around the world who use e-wallets. We look forward to working with them over the coming months."