West Ham United women's team will be without Hawa Cissoko and Martha Thomas for this weekend's Barclays FA Women's Super League clash with Arsenal.
 
The duo were both absent from Matt Beard's matchday squad for the season-opener at Tottenham Hotspur on Sunday due to injuries, and the extent of their respective knocks has now been confirmed by Head of Medical Elena Jobson.
 
France international Cissoko has undergone surgery and will be out for approximately eight weeks.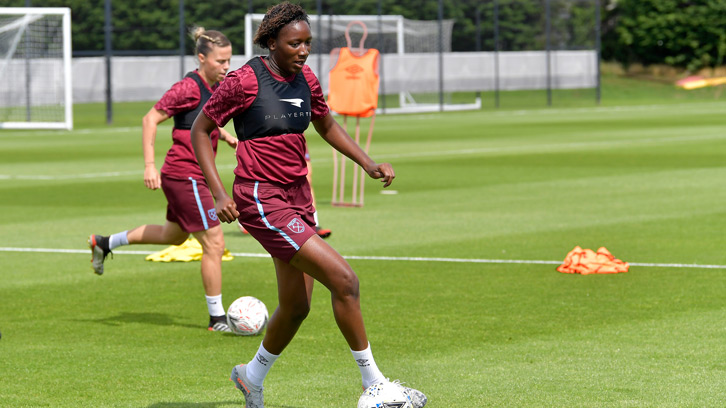 "Hawa was enjoying a good pre-season with the team but, unfortunately, she picked up a knock during one of the pre-season matches," Jobson told whufc.com.  "She has had a pretty bad reaction to that slight injury and so underwent minor surgery last week.
 
"We're anticipating her being out for a short while but we're optimistic she will be back for us in about two months.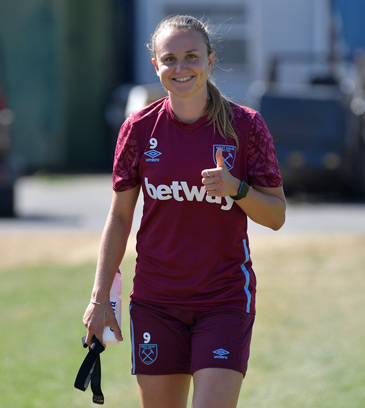 "She's recovering well in rehab so far and her personality is shining through. She's a huge character in the team and we're looking forward to getting her back on the pitch and seeing that personality come through in games too."
Forward Thomas, who scored five times in her debut season with the Irons, has also begun rehab after rolling her ankle during the pre-season schedule.  
Jobson explained that the medical team determined avoiding surgery was the best option for the No9 at this time.  
She added: "Martha rolled her ankle during one of our pre-season games and, having discussed the options with her, the medical team and external doctors, we've decided to opt for a conservative route to get her back on the pitch.  
"She's been doing very well in rehab, which is great to see, and we're hoping to get her back a bit quicker than we originally anticipated. She's a young athlete with a very big future in the game and it's important we take things at the right pace for her. But I'm pleased to say she's responding well to her rehab so far."