eSports
A Hammer's guide to Fantasy Premier League 2020/21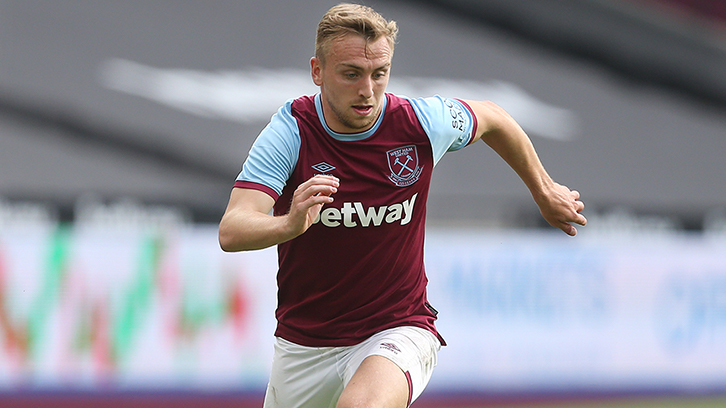 The new 2020/21 Premier League campaign has arrived, and with it brings fresh-season optimism, the opportunity to settle old scores... and the chance to pick a hilarious new Fantasy Premier League team name (well, hilarious for the first three weeks, anyhow).
But with West Ham United having finished their 2019/20 campaign in fine fettle under David Moyes, with just one defeat in their last seven games and an impressive haul of 14 goals in that time, there's plenty of positivity around that the Hammers can maintain such form heading in the new campaign.
Although you can only pick a maximum of three players from a single team in the popular online competition – limited, of course, by a £100m total budget – here are five Hammers we think every squad will long to have in the coming weeks…
 
The consistent shot-stopper…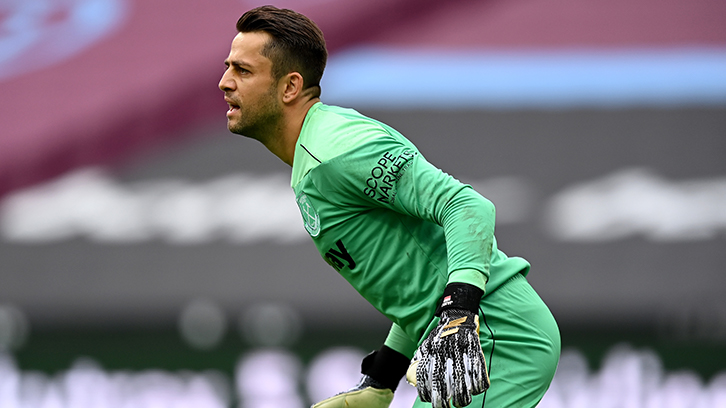 Few Premier League shot-stoppers record high save totals as consistently as the Hammers' No1, Lukasz Fabianski. 
While a series of injuries disrupted his last campaign, the Polish international still racked up 83 points over 25 appearances in 2019/20, making 72 saves and recording five clean sheets, five bonus points and one score-boosting penalty save during that period.
Considering that in the two seasons beforehand, Fabianski notched up 143 and 157 points respectively, and that between 2015 and 2018 no Premier League keeper made more saves in total (fantasy managers gain a point for every three saves made), Fabianski's £5.0m valuation could turn out to be a bargain.
 
The out-and-out points scorer…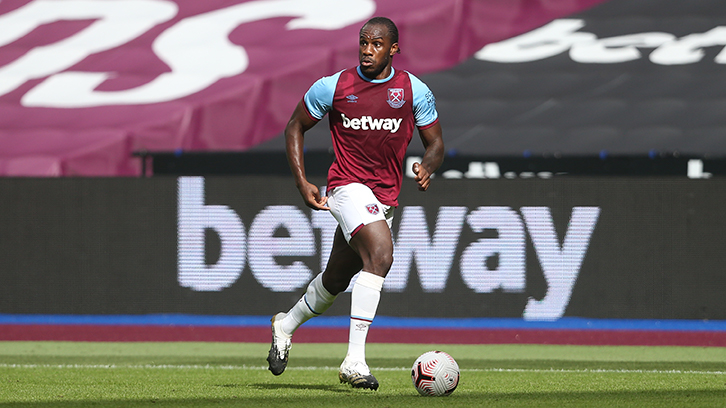 Four Hammers notched up over more than 100 Fantasy League points last season, but chief amongst them, as you might have guessed, was Michail Antonio with 111.
With not too princely a price this season – £6.5m isn't hefty for a forward when you consider the versatility and quality the No30 displayed last season – Antonio will be looking to maintain his own fine late-season surge.
The pacey and powerful forward netted eight goals in just seven appearances in July, picking up no fewer than eight bonus points as well as the Premier League Player of the Month award. 
Should he start 2020/21 in a similar vein, his impressive Influence, Creativity and Threat score, which marks him out as the 13th most dangerous forward in the Premier League, will be more than justified.
 
The all-rounder…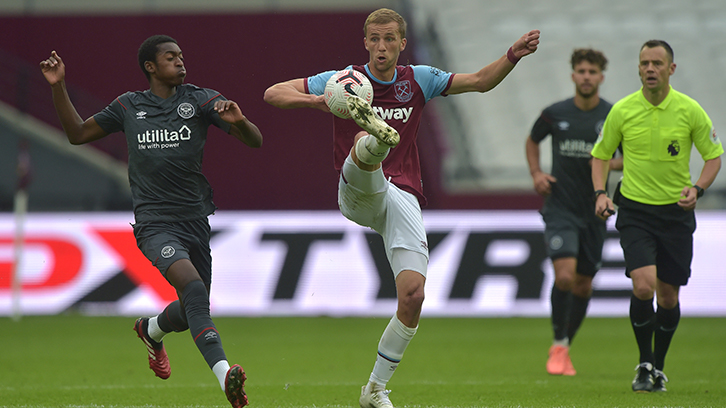 A defensive midfielder in name, but an all-action figure in nature, Tomas Soucek's contribution last season means his £5.0m price tag this time around is somewhat surprising.
In the last two seasons alone, the Czech Republic international has found the net 30 times for Slavia Prague – including two goals apiece in the Champions and Europa League – and he bolstered that tally with three strikes for the Irons in July to seal his permanent transfer.
Capable of producing a tackle at one end to secure clean sheet points, moments prior to applying his stamina, height and physicality at the other to score a header, expect Soucek to be snapped up by Fantasy Premier League managers across the country.
 
The pre-season point scorer…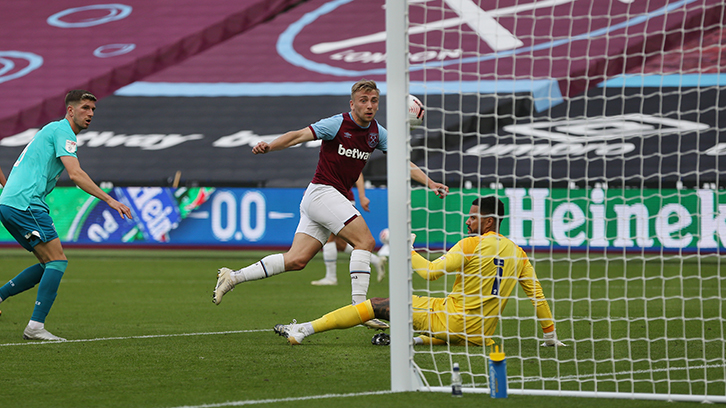 "I'll go into the games full of confidence – I know where the back of the net is," Jarrod Bowen recently asserted, having netted a Hammers-high fourth goal in pre-season.
Bowen is no stranger to the Premier League having previously played in it for Hull City, but after a strong first half-season establishing himself in Claret and Blue, the tricky winger has warned defenders that much more is to come.
Bowen's numbers in the Championship – 52 goals in 117 games, mostly from out wide – speak for themselves, and if he can translate those, plus his pre-season form, into the new season, his £6.5m fee will more than pay for itself. 
 
The bargain buy…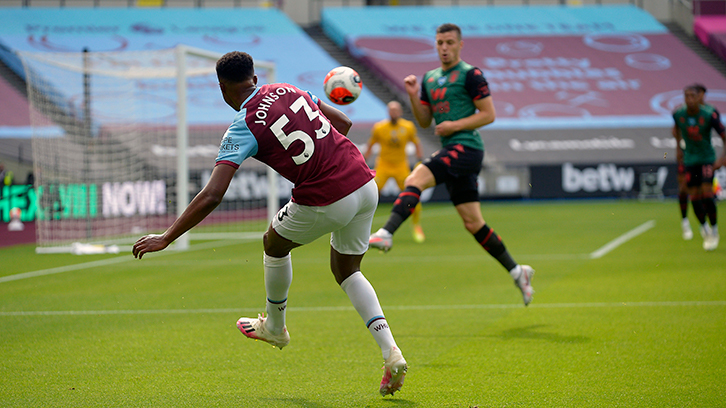 Relatively unproven at this level, but undoubtedly talented, full-back Ben Johnson represents an absolute steal at £4.0m, having established himself in David Moyes' side in the final three games of last season.
Comfortable playing on both sides of defence, the new No31 was in impressive form to shackle the likes of Marcus Rashford at Old Trafford – and, as followers of the Academy will tell you, Johnson relishes chipping in with no shortage of assists.
 
The team name…

Probably the most important component of any Fantasy Premier League team – the component you can't buy – is a winning team name. 
After all, how many times have you seen "Bob's Boys FC" win your local league? Didn't think so.
There are plenty of malleable names in the Hammers' ranks this season which, with a sprinkling of imagination and a healthy dose of tenuousness, could be reformed into a title befitting of champions.
Fan of Issa? Then 'Diop It Like It's Hot'. Feeling studious? Get your lads into a 'Barnes and Noble FC'. Claret and Blue run through your veins? 'I'm Forever Bowen Bubbles' it is.
Or, if you're feeling really cheeky on a particular gameweek, there's even the quite glorious 'Is This The Way To Hammer Villa?'… but let's not tempt fate this early in the season!
The deadline for selecting your Fantasy Premier League team for Week One falls at 11am on Saturday 12 September. To play, visit the official Premier League website.