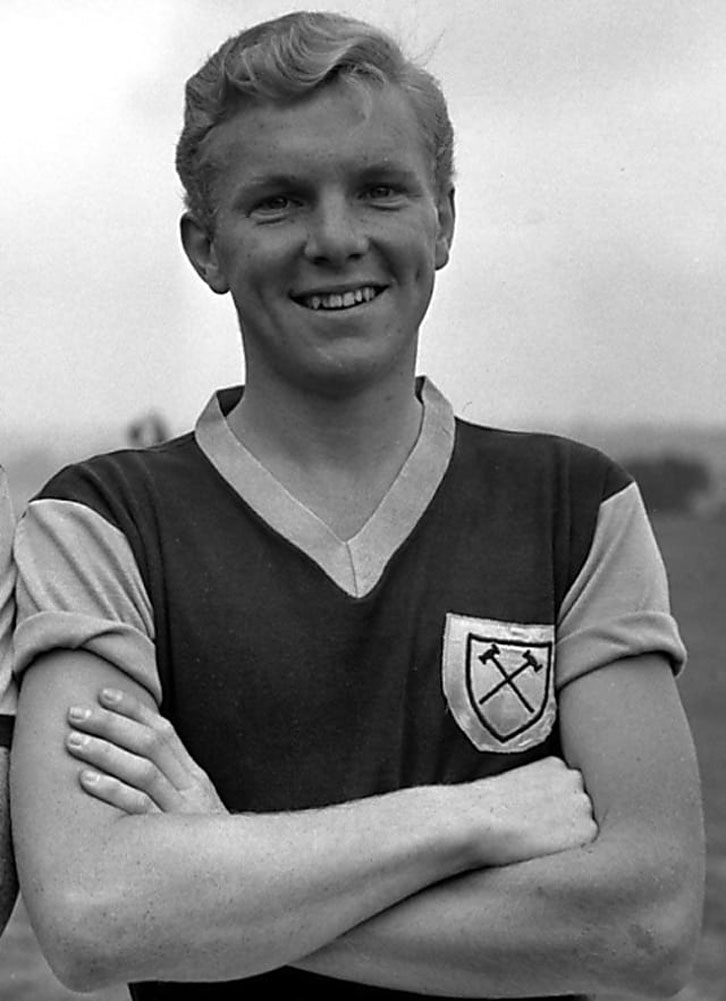 A seminal moment in the history of West Ham United occurred on this day in 1958.
For it was on Monday 8 September of that year that a blond-haired, fresh-faced, 17-year-old half-back named Robert Francis Chelsea Moore made his Claret and Blue debut.
Manchester United were the visitors to the Boleyn Ground for a First Division fixture which kicked-off at 7pm, with Ted Fenton selecting the teenager ahead of Moore's long-time mentor Malcolm Allison, who was sadly forced to retire a short time later after a debilitating bout of tuberculosis.
In the stands, watching on proudly, were coach Albert Walker and scout Wally St Pier, both of whom had played their part in the development of the outstanding young defender.
On the pitch, captain Noel Cantwell had been instrumental in Fenton's decision to pick Moore, urging his manager to 'Play the kid' when asked for his input.
Fenton's agreement paved the way not only for a memorable 3-2 victory over Manchester United, but for a decade of unforgettable achievements that included FA Cup and European Cup Winners' Cup glory, three Hammers winning the FIFA World Cup, and West Ham forging a reputation as the world's leading Academy of Football.
The young Moore came into a confident, winning team on that late summer's evening.
Dating back seven months, West Ham had lost just three out of their previous 18 league matches, winning the Second Division title, and defeating champions Wolverhampton Wanderers on their return to the top-flight.
Moore's defensive colleagues were both experienced professionals, too.
At full-back were Cantwell, the calm, assured Irishman who had become a favourite since arriving from Cork Celtic in 1952, and John Bond, the versatile Essex man whose Claret and Blue career would span 14 seasons.
Alongside him at half-back were two fellow East Enders, both of whom had debuted in 1953 and went on be voted the first two winners of the Hammer of the Year award, Upton Park-born Andy Malcolm and Forest Gate native Ken Brown.
Further forward, there was plenty of attacking talent to relieve the pressure on the back five.
"Bobby came into a very good team and he was training and learning from some of the great players and characters at the club; John Bond, Noel Cantwell and Ernie Gregory would have looked after him," Malcolm confirmed, when speaking to author Tim Crane in the book They Played With Bobby Moore. "John Dick and Vic Keeble were a really good pairing up front, so he would have always had something to defend."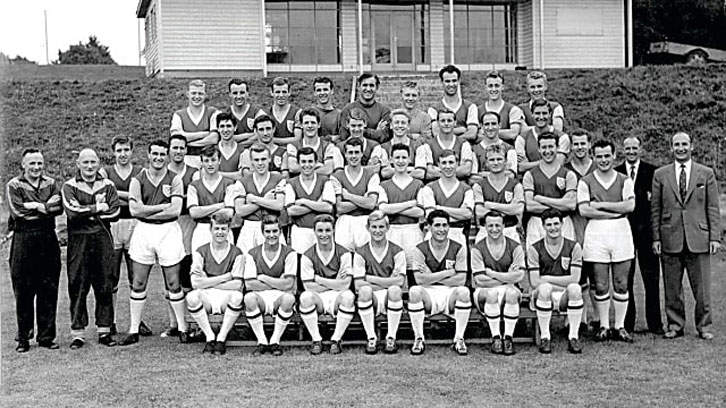 Fellow half-back Brown was nine years Moore's senior, but developed huge respect and admiration for his junior defensive partner, who he played alongside a record 275 times.
"I was just a defender, a safety-first type player, but Mooro liked to bring it down and play," said Brown, who was recognised with the club's Lifetime Achievement Award in 2018. "He would never just wallop it away. So many times I would run around the back and cover him just in case he didn't control the ball but he never missed it!"
Prolific centre forward Keeble, who passed away in January 2018, recalled to Crane that there was some controversy over the decision to pick Moore over an influential figure like Allison.
"There was a big question surrounding Bobby's debut and who was going to play – either Allison or Moore?" he remembered. "Malcolm had recovered from a big operation and was back in training. I hadn't seen a lot of Bob because I was quite a bit older and he was playing in the reserves.
"But Malcolm was pretty much running the club at the time, along with Noel Cantwell and John Bond, so it was a big thing when his pal Noel suggested to Ted Fenton that Bob play instead of Malcolm.
"Anyway, it was a good decision because we won the game."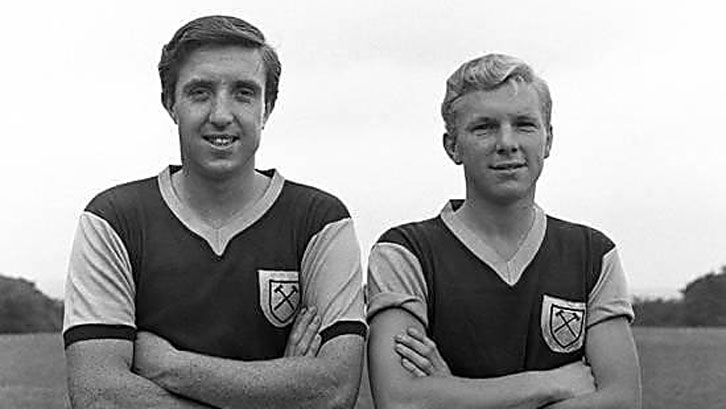 Win the game they did, with the new No6 putting in an encouraging display on the first of his 647 appearances for the Hammers.
John Dick, John Smith and Malcolm Musgrove got the goals in front of a 35,672-strong crowd as Fenton's men scored a thrilling victory that took them up to second in the table.
The career of West Ham's greatest-ever player had begun.
*Tim Crane's book They Played For John Lyall - The West Ham Years is available from Swan Books in Upminster, the Newham Book Shop in Upton Park and online here, priced £25.