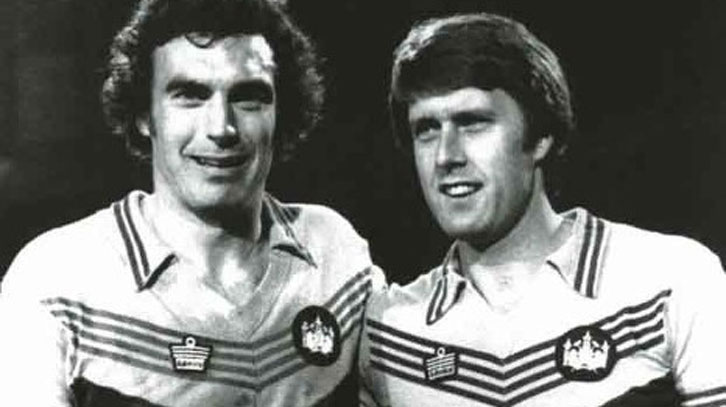 Nowadays, Testimonial matches for top-flight footballers are few and far between.
In an age where players move between clubs, and countries, far more often than they did a few decades ago, seldom do Premier League stars remain with one long enough to be rewarded for their loyalty.
Testimonials were historically awarded to players for ten years of unbroken first-team service to a single club, with the aim being to provide the individual and his family with a welcome boost in income ahead of their impending retirement.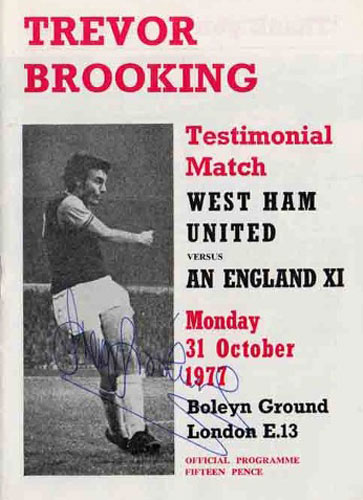 Famously, Mark Noble was the most-recent Hammer to receive the accolade in March 2016, when a sell-out Boleyn Ground crowd was treated to great entertainment between the West Ham United first team and an all-star squad comprised of Irons legends.
One of the two managers appointed to lead the teams that sunny afternoon was Sir Trevor Brooking, who had enjoyed his own Testimonial match nearly four decades earlier, on 31 October 1977.
Brooking had made his West Ham debut at the age of 18 in August 1967 and almost immediately become a fixture in Ron Greenwood's side, going on to establish himself as one of England's most-talented and creative midfielders.
Under Greenwood and later John Lyall, the Barking-born player had helped the Hammers win the FA Cup in 1975 and reach the European Cup Winners' Cup final the following year, and won the first three of his five Hammer of the Year awards.
And so, just four weeks after turning 29, Brooking held his Testimonial match at the Boleyn Ground, where Lyall's team, captained by the man himself, took on a side led by England manager Greenwood.
With Greenwood preparing for an important FIFA World Cup qualifier with Italy at Wembley Stadium in mid-November, the former West Ham boss picked a team comprised of players hoping to break into his England squad, including Irons full-back Frank Lampard and future Hammers winger Jimmy Neighbour and the likes of Gerry Francis, Ray Wilkins, Steve Perryman, Kenny Sansom, Peter Taylor and John Hollins.
An enthusiastic crowd numbering 23,220 turned out to honour Brooking, raising nearly £30,000 for his Testimonial fund, and were treated to an entertaining evening and eight goals.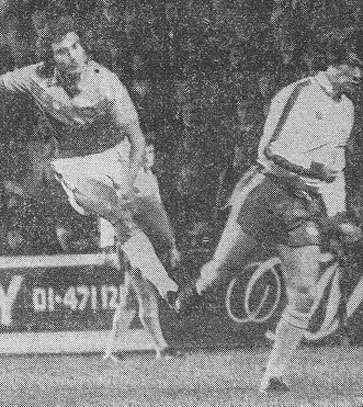 Six of those goals were scored by West Ham, with the opener coming, unsurprisingly, from the man himself, who planted a 20-yard shot past Norwich City goalkeeper Kevin Keelan on 13 minutes.
Two minutes later, Pop Robson made it 2-0 with a header from John McDowell's cross, before the England XI levelled matters with goals from QPR pair Hollins and Stan Bowles.
Geoff Pike converted Alan Devonshire's pass to make it 3-2 to West Ham at half-time, before former Hammer Geoff Hurst, who had retired the previous year, pulled on a Claret and Blue shirt again and replaced John Radford.
Recent signing Derek Hales took centre-stage after the break, scoring a quickfire hat-trick between the 51st and 61st minutes, and completing his treble with a header from Brooking's cross.
"I really had no idea of just how many people had come to the match until some time afterwards and I just could not believe it," said Sir Trevor, with typical modesty. "It was a big surprise to me and I can only say a public thank you to everyone and hope they enjoyed the night as much as I did."