Vladimír Coufal's knowledge of the English language and English football are improving with every passing day, and now he is ready to face the English Premier League champions Liverpool.
Speaking to West Ham TV in his ever-improving English, learned through regular lessons and conversations with his teammates at Rush Green training ground, the Czech Republic right-back is hoping to extend his unbeaten start to life in Claret and Blue at Anfield.
Coufal, who listed Reds legend Steven Gerrard as one of his childhood idols, is looking forward to playing at one of world football's most famous stadiums, but will not be intimidated by either his opponents or his surroundings.
It's an iconic stadium in England and I look forward to it. It's a nice experience and I hope we take some points from Liverpool

Vladimír Coufal
"It's a lot of work. We will go to Liverpool with some respect but we are not afraid of this match," he said. "We would like to take some points from Anfield.
"It's an iconic stadium in England and I look forward to it. It's a nice experience and I hope we take some points from Liverpool."
Coufal has settled quickly following his move from Slavia Prague four weeks ago, helping his new team to impressive wins over Wolverhampton Wanderers and Leicester City and valuable draws with Tottenham Hotspur and Manchester City.
"I think that every day is better for me," he confirmed. "I have met my teammates and they are speaking with me about their families and where they live and it's perfect for me – conversation in the English language every day is better for me and I'm looking forward to the next days.
"Since I have been here we haven't lost and I hope this will continue. The atmosphere is very good and everyone is loud!"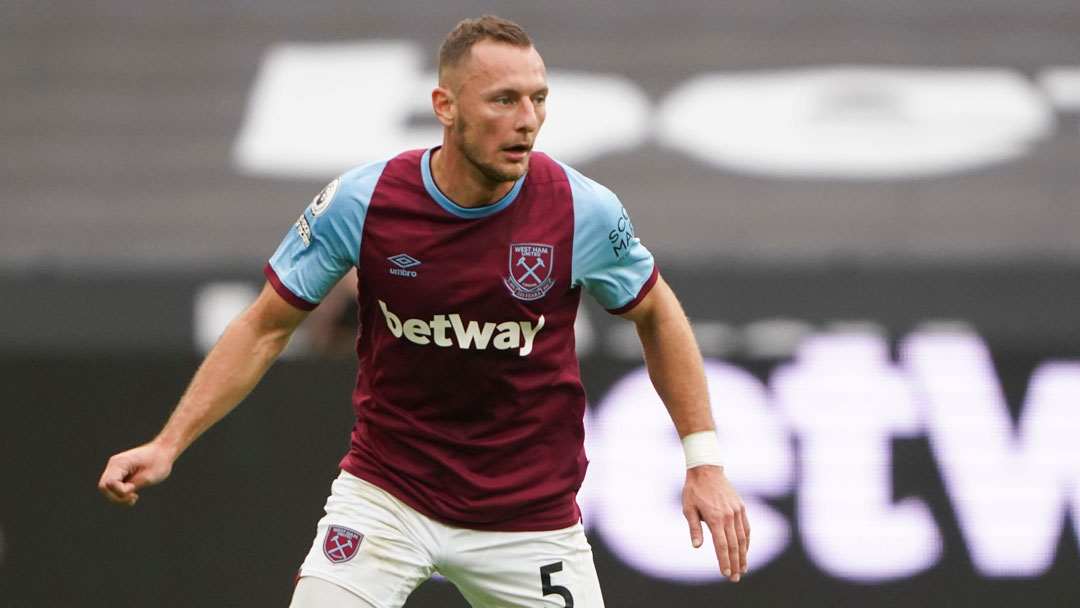 Coufal has been capped ten times by his country and appeared 49 times in European competition for Slavia and previous club Slovan Liberec but, even with so much experience under his belt, the 28-year-old admitted the Premier League has presented him with a different type of challenge.
The same can be said for his position. After a decade playing as a right-back in his homeland, Coufal is now being employed as a right wing-back, but again he is up for the challenge.
"I have played in the Champions League and the Premier League and, if I am comparing the two, the Premier League has a faster tempo and a faster intensity," he said. "The players here are of the highest quality.
"It (my role) is similar as, at my former club I played right-back but in almost all our matches I was keeping the ball at around 70 per cent, so I was still up the pitch.
"Now, it's a little bit difficult for me because I must defend more because we didn't play with the ball like at my former club."