West Ham United winger Andrey Yarmolenko is hoping to lead a memorable Ukrainian sporting double on Saturday evening.
First, Yarmolenko and the Hammers will go for Premier League victory at reigning champions Liverpool, before unbeaten former world cruiserweight champion Oleksandr Usyk takes centre stage for his for heavyweight debut with Derek Chisora at London's Wembley Arena.
The pair are arguably the two biggest sporting names in their country, and the Hammers star has wished his compatriot luck.
"Oleksandr! Welcome to London! I wish you good luck in your fight!" Yarmolenko smiled.
Usyk received a package of Claret and Blue goodies from the No7 at his hotel, where he sat down with Sky Sports to talk about his love of football, his admiration for Yarmolenko and look back on his Gold Medal winning performance at the London 2012 Olympic Games.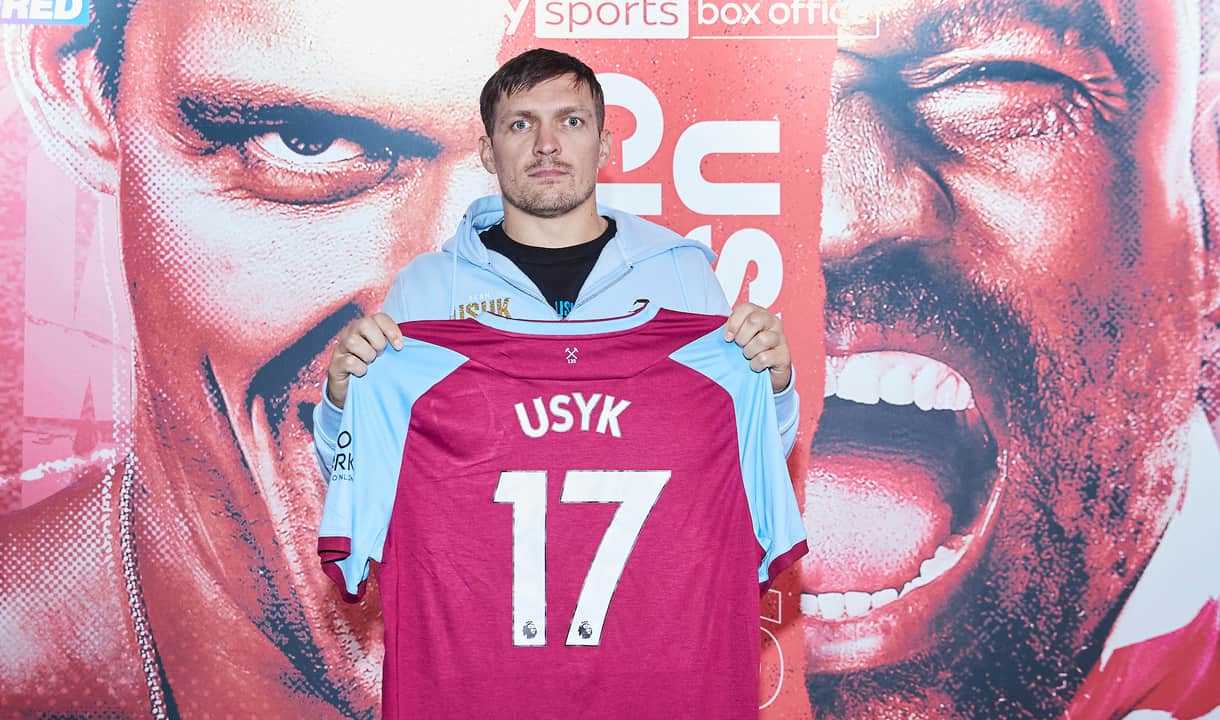 "We have to support each other," said the 33-year-old. "He is a Ukrainian and I am a Ukrainian too. It doesn't matter where we are. At the moment we are far away from our country, Andriy is playing for a London team and I am fighting in London too. This is totally normal that we have to support each other. 
"If his team will win Andriy will win and will bring victory to Ukraine. The main thing for me is that Andriy will be playing there. If he wins it will be a victory for Ukraine as well."
Saturday's sporting double will both be broadcast live in the UK by Sky Sports, with West Ham's Premier League clash with Liverpool kicking-off at 5.30pm on Sky Sports Premier League, followed by Usyk's bout with Chisora will be shown by Sky Sports Pay-Per-View, with coverage starting at 7pm.