Jarrod Bowen is confident West Ham United can continue their promising start to the 2020/21 Premier League season with another positive performance and result at Liverpool.
The Hammers head to Anfield on a four-match unbeaten run, having followed up convincing wins over Wolverhampton Wanderers and Leicester City with creditable draws against Tottenham Hotspur and Manchester City.
As a result, Bowen told West Ham TV that he and his squad-mates are full of belief that they can match, if not better, the Premier League champions in Saturday's teatime kick-off, which will be broadcast live in the UK by Sky Sports.
We've picked up eight points from our opening six matches, with all of those points coming from games against teams who finished in the Premier League's top eight last season, so has it been a good start, all in?
"Yes, especially with the games we've had, I think it just shows the belief and the quality we've got this season.
"I think I said before the end of last season that we wanted to start this season the way we finished the back end of last season.
"We chucked the Newcastle game away and that wasn't good enough, but ever since that Newcastle game we've played against teams nobody thought we'd get any points against and we've picked up points on the way. We could have got more victories, but to get the number of points we've got is credit to the lads, the coaching staff and the gaffer.
"Now we've got another tough game coming up, so it's another game to apply ourselves in and get some more points."
We were actually playing well even before lockdown, so are we now getting the results our performances over the last 20-odd games have warranted?
"Yes, I think we've got it all now – we've got the performances and we're picking up the results, so you can't complain!"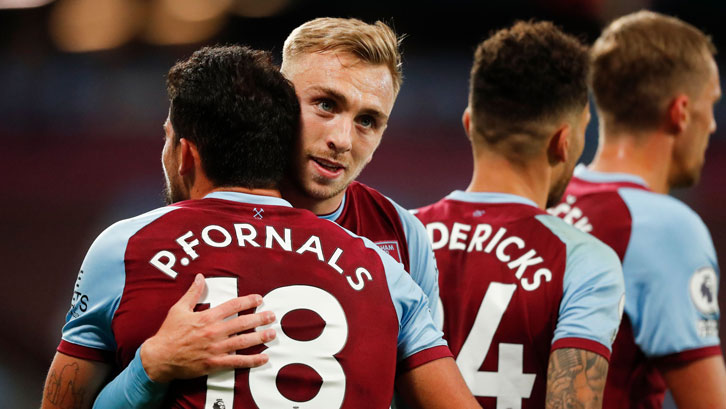 We go to Liverpool on Saturday and return to Anfield, where you made your second appearance for the Club back in February and we ended up suffering an unfortunate 3-2 defeat…
"Anfield is obviously an unbelievable stadium. Unfortunately it won't have the same atmosphere that we experienced last season [with supporters not being present due to COVID-19 restrictions], but it's another challenge for me and for the team."
Does the way we came back against Tottenham and the way we defended against Manchester City show how good the spirit is in the squad?
"Yeah, there is real unity in the camp and even the impact the subs made against Spurs – Yarma, Manu and Snoddy – made a difference, which the gaffer wants. It's not just the starting XI, it's everyone involved in the matchday squad, so credit to them as everyone is putting in performances."
Do we go to Liverpool confident of achieving another positive result?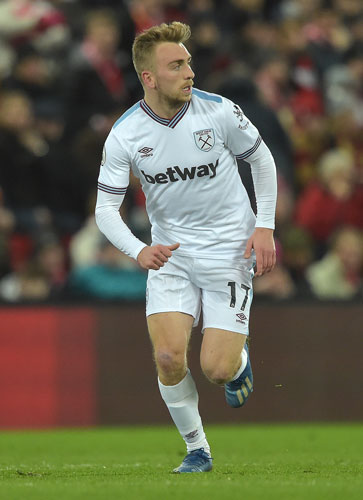 "I think so. I think we know how strong the Liverpool team is, but on the back of our performances against Tottenham and Man City, we feel we can take it and go there hoping to achieve as much as we can.
"We know they're going to have a lot of the ball and try to hurt us in different ways, but as long as we defend well and stay compact, which we always need to do away from home and especially at Liverpool, we can give ourselves a great chance."
We've got so much competition for places too, so there is every motivation to perform to your best?
"Yes, I think that's the thing – competition for places really ups [levels in] training and every day you see it. If you're not on it, then you know your mate in the same position is going to be on it because everyone is fighting for the shirt.
"I think it's healthy to have that competition because when you go into a game it's better as well."
Finally, you said after the final pre-season game against Bournemouth that you wanted to add Premier League goals to your game and you've done that, with three in six appearances so far this season…
"I wanted to score more goals last year, but I was getting my assists and doing my but for the team. I'm doing the same this year but obviously the goals are coming more regularly.
"It's still early days in the season and I still want more goals, so I've still got a long way to go and hopefully I can score a lot more."