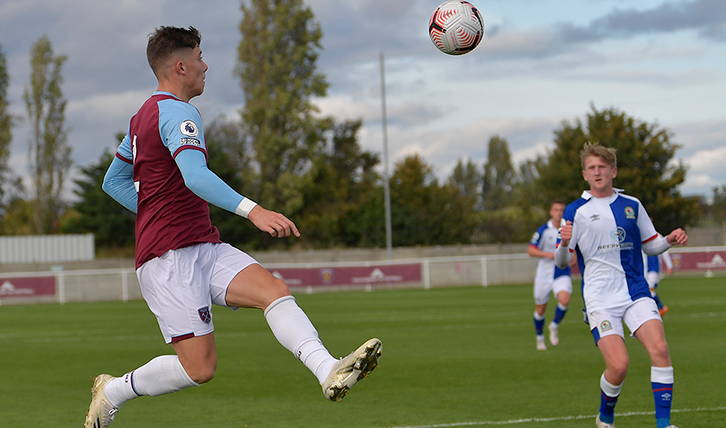 West Ham United defender Harrison Ashby is hoping to follow in the footsteps of Declan Rice as he looks to make a further impression this season.
The 18-year-old right-back, who made his Irons debut against Charlton in the second round of the EFL Cup in September, doubled down on that achievement a week later with his full debut in the third round against Hull City.
He has since gone on to become an established Scotland Under-21 international, following his first two caps – and first goal – at that level earlier this month.
Ashby has also been a regular fixture of West Ham United's Under-23s side so far this season, forging forwards impressively from right-back.
Having seen fellow Academy footballers Ajibola Alese and Emmanuel Longelo make debuts in the game against Hull, as well as graduates Conor Coventry, Ben Johnson and Nathan Holland all make impressions at first-team level in the last season, there is one colleague that Ashby in particular hopes to emulate in Claret and Blue.
"I work with Declan Rice closely," Ashby explained. "I was actually in digs with him when I was 14, so to see him doing so well both in domestic and international football is really pleasing. That encourages me and lets me think I have got a chance if I follow his example.
"We were both in the Academy but he is a year older than me. I saw him go from a centre back to a massive star in midfield for England and he has now made over 100 appearances for West Ham.
"I look up to him and if I needed to motivate myself, I just need to look at how well it's gone for him. Certainly, I look at him as a big example."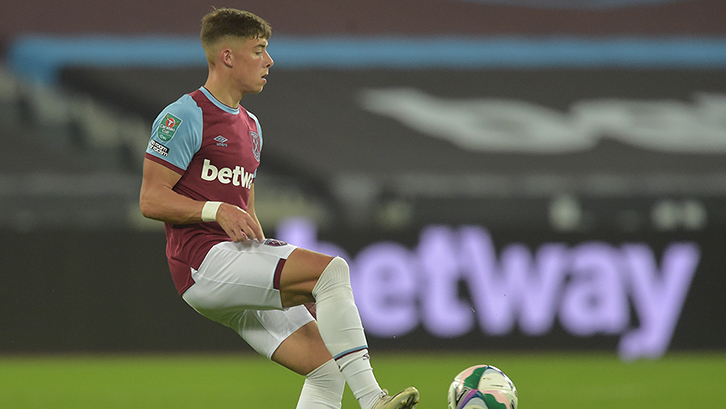 The defender had known that there was every chance he could be involved in the EFL Cup tie against the Tigers last month.
Having already made his Irons debut against Charlton in the second round of the competition, Ashby was hoping to add to those impressive eight first-team minutes from the bench once again, having been initially named among the substitutes for the Hull City match.
But opportunity, the 18-year-old right-back has since admitted, came around sooner than expected.
Following late enforced changes to the side, Ashby was promoted from bench to starting berth for his full West Ham United debut – with less than an hour to go before kick-off.
Normally the first to let father Barry – the former Watford, Brentford and Gillingham centre-back – know of such career milestones, Ashby instead opted to focus immediately on the task ahead of him.  
"The gaffer said he wanted to put a couple of young boys in the team because we were missing a defender and a midfielder," Ashby recalled,
"He put me in at right-back. I only had 40 minutes to prepare myself, but that was probably a blessing because I didn't have time to overthink things.
"I played well, so it was a good two weeks for me. Normally, I would be telling my dad, but I didn't have time, so I had about 50 missed calls from him asking me why I didn't tell him!
"It's nice because that's what I have been working for since I was a young boy, playing Sunday League and working hard every day. I've been at West Ham since I was ten. 
"I'm happy I have taken my first small steps in football. David Moyes praised me after the game in his interviews and that gave me a massive confidence boost."