Club
West Ham United celebrate Black History Month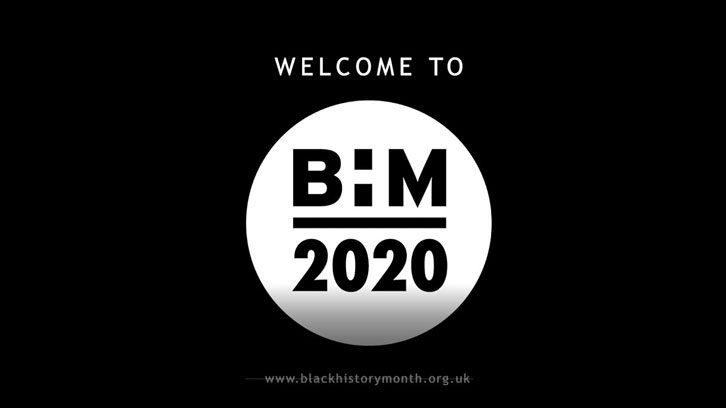 From tackling hate crime to recognising our heritage – a look at how the Hammers have been busy during Black History Month...
As a Club, West Ham United is dedicated to listening, educating, influencing and raising awareness. Equality, diversity and inclusion (EDI) sit firmly on the Board's agenda as the Club's work, and the outreach of the West Ham United Foundation, is focused in some of the country's most diverse areas, such as Newham, where 74% of residents are from Black, Asian and minority ethnic (BAME) backgrounds.
Anti-racism has always been high on the Premier League's agenda, with the Black Lives Matter movement highlighting inequality issues across the globe, along with the need for the community to unite to tackle race issues and hate crimes.
National Hate Crime Awareness Week
This month, Cormac Hanrahan, from the Foundation, presented at a webinar during a Metropolitan Police National Hate Crime Awareness Week webinar, which focused on race. The webinar aimed to provide the community with information and knowledge about what is being done to combat race hate crime and also featured the Anne Frank Trust.
Following Cormac's presentation, Constable Suzanne Stanbrook, who was leading the webinar, thanked Cormac for his time, adding: "We wanted to engage with those who want to change the attitudes of those who we need to change. 
"The statistics were difficult to read and reflect on; your colour of your skin and background is ultimately going to determine how successful you are in this world and we need that to stop. It's about seeing the person and that's the message we really want to get across today."
Stop the Hate
The Club has been proud to announce this month that, following a successful application for additional funding, West Ham United Foundation's 'Stop the Hate' programme has been extended to reach 30 schools across five local boroughs this academic year, increasing awareness of racism, extremism and prejudice ideas. Each school will receive three days of delivery, including a mixture of assemblies, health and wellbeing sessions and workshops.  
The programme has been working with Barking and Dagenham local authority and Show Racism the Red Card across local schools, to increase understanding of what racism, extremism and prejudicial ideas are, and how to tackle them, for pupils aged 10-13. Additionally, as part of Hate Crime Awareness Week in October, Senior Education Officer and 'Stop the Hate' programme lead, Cormac Hanrahan, presented on two public webinars conveying West Ham's work in this area; one led by the Met Police and another led by Redbridge Council involving their Leader, Councillor Jas Athwal.
The Foundation's Education Manager, Temisan Williams, explained: "Key to the impact of our delivery has been the ever-present involvement of former West Ham United player, Vice President of Show Racism the Red Card, and more recently West Ham United Foundation Ambassador, Leroy Rosenior. By leaning on his own personal experiences of racism as a player and father, Leroy's drive and determination to see racism and discrimination stamped out of both sport and the wider society, has been integral to emphasising the devastating negative impacts such experiences can have if left unchallenged.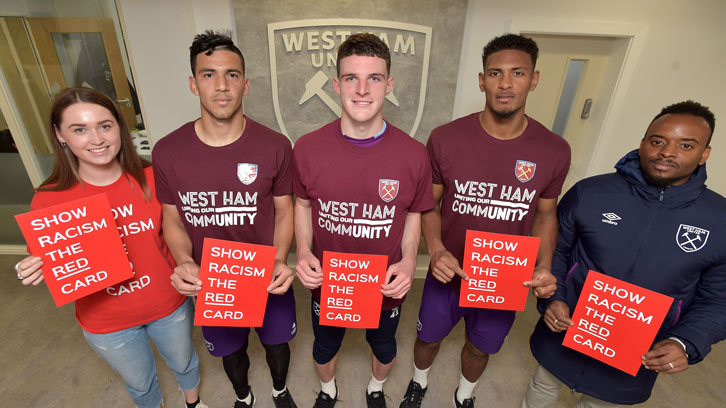 "Since the pandemic ensued, we have been working to continue to deliver the programme virtually, and now, as government guidance allows, are taking this delivery to also include physical sessions where appropriate."
Ged Grebby, Chief Executive of Show Racism the Red Card said: "Stop the Hate is a truly innovative and effective programme to educate young people on the issues around hate crime, with the ultimate aim of keeping them safe whilst helping reduce incidences of racism in local communities. Show Racism the Red Card are proud to work with West Ham United Foundation in this, the fourth year of our joint partnership."
Michail Antonio leading figure within No Room for Racism campaign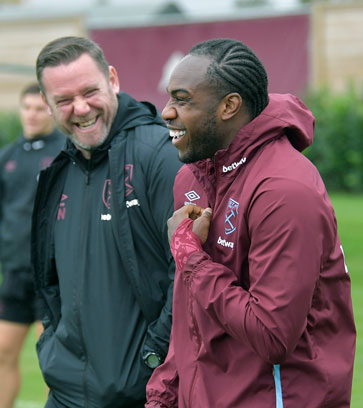 Michail Antonio was selected by the Premier League to be one of the key figures and voices in the latest phase of their No Room For Racism campaign, championing the Club's drive for equality and encouraging fans of all ages to celebrate diversity and inclusion while not being afraid to report racism and discrimination.
"Encountering racism at an early age on a football pitch is a painful memory that still sticks with me to this day. I can deal with it differently now, but It used to cause me a lot of anger and confusion. There is no room for racism in society and that goes for the football pitch, too. We all have a duty to not only report racism but also to educate younger generations on the issue, which is why I'm fully behind the Premier League's No Room for Racism initiative and changing things for the better."
Michail also spoke to Sky Sports News about growing up in south London, playing years above his age group, the intensity of cage football, and growing up in a hotbed of talent.
 
Marking Black History Month for West Ham United's staff
This month, West Ham United's staff and players are coming together to create a video to mark Black History Month, where lines will be read from a poem called My Pitch, written by local poet Mr Gee. My Pitch commits to the continued push for equality, in the context of football.
The Club has sought the input of the Staff Equality Forum, along with representation from the men's and women's squads and the Academy of Football at Chadwell Heath.
My Pitch will be released soon, but can be seen below.
My Pitch
My pitch holds a worthy promise,
And it's a promise of two halves,
To tackle the inequality of its future,
It must acknowledge the inequality of its past.
My pitch was born from generations of green pastures,
And decorated with several white lines, 
But it embraces all races and classes,
To come & play under one blue Sky. 
My pitch is always in pursuit of Justice,
To promote togetherness and fair play,
Because it knows the ugliness of prejudice,
Can only stain its beautiful game. 
Thus my pitch must be built from sacrifice,
For levelling the field requires work, 
So let's maintain its worthy promise,
And protect its hallowed turf.
Sir Trevor Brooking calls for more BAME coaches to be employed
Sir Trevor Brooking paid tribute to his former West Ham United team-mate and pioneering centre forward Clyde Best, as well as calling for more BAME coaches to be employed across football, in an interview for the Official Programme and whufc.com.
"I became more aware of the racism issue after I had retired from playing, first when I worked for the Sports Council and certainly then with the Football Association," Sir Trevor explained. "It had become much more of an issue by then, with many oversees players in this country.
"The number of black players in our game is as high as it has ever been, and you would like to think that would be reflected in a club's coaching community. Hopefully, that will be the case in the future."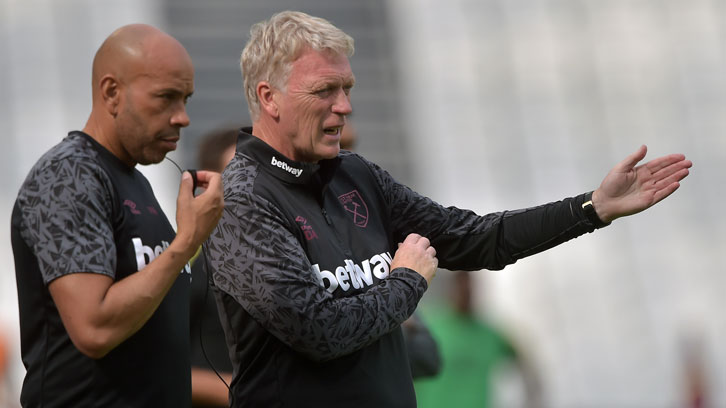 Paul Nevin interview
First-team coach Paul Nevin discussed the value that diversity brings to professional football coaching, on and off the pitch, in an interview with West Ham TV you can watch here.
"As a young coach, you're always looking for role models and people at the top of the game who reflect you and give you that aspiration to move forward. I've been looking recently and, out of the 240 managers there have been in the Premier League era, only nine have been from a Black or Ethnic Minority background. Obviously, that reflects a complete under-representation.
"There are a lot of initiatives that are starting to come into place, but we really need to push forward on that because we need all the players in the game to be able to aspire beyond their playing days to still be involved in the game. When I was coming through, I was looking for role models, but it was my belief that if there wasn't anybody there, then believe in yourself that you can be one of the first few to break through.
"Even in situations today, there will be young black and Asian coaches who will want to make a bigger impact across the whole spectrum."