Interviews
Lukasz Fabianski: We just want to perform as best as we can in each game
Lukasz Fabianski is hoping to take the form he showed in the 1-1 draw with Manchester City into Saturday's Premier League fixture at Liverpool.
West Ham United's No1 put on an outstanding display at London Stadium, climaxed by two vital saves from Raheem Sterling and Riyad Mahrez which played a big part in earning his team a point and extending their unbeaten run to four top-flight matches.
The 35-year-old and his teammates will seek to extend that to five when they travel to Anfield to take on the Premier League champions, with Fabianski himself looking to make up for the mistake he made in the narrow 3-2 defeat at the same venue shortly before the COVID-19 lockdown in late February.
West Ham had come from behind to lead 2-1 midway through the second half and were resolutely repelling the table-topping Reds when Fabianski uncharacteristically allowed Mohamed Saleh's shot to squirm through his grasp and into his net. Thirteen minutes later, Sadio Mane scored the hosts' winner and the unfortunate Irons left Merseyside empty-handed.
And the Poland international is determined to erase memories of that evening this weekend.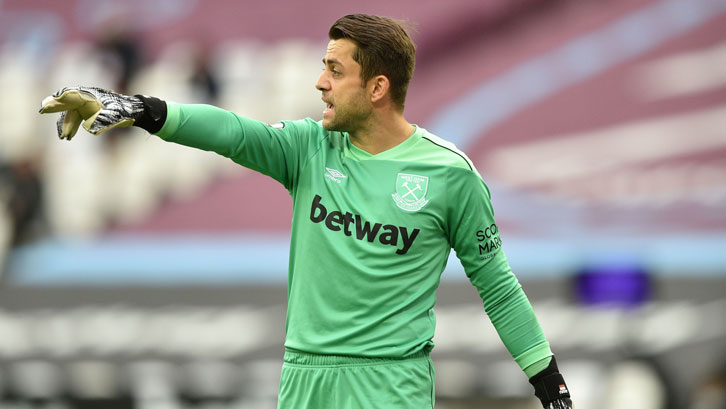 "Thank you for reminding me of that!" he smiled. "I think we have set some sort of standards already this season and it's up to us to keep those standards high.
"With the expectations, no-one really expects a lot from us playing against teams like Manchester City on Saturday or going into next week [at Liverpool], so it's about keeping our standards high, demanding from each other in each game that we're going to perform to the best of our abilities.
"We really don't know what the outcome will be in each game, but we just want to perform as best as we can in each game."
Fabianski has played at Anfield seven times previously, with the first occasion being Arsenal's incredible 4-4 Premier League draw with Liverpool in April 2009, when Russian Andrey Arshavin scored all four goals for the Gunners.
His only previous victory at the home of the Reds was in January 2017, when he was part of the Swansea City side which secured a 3-2 top-flight win.
West Ham's last success at Anfield was the famous 3-0 Premier League win in September 2015 – the Irons' first victory there in 52 years.