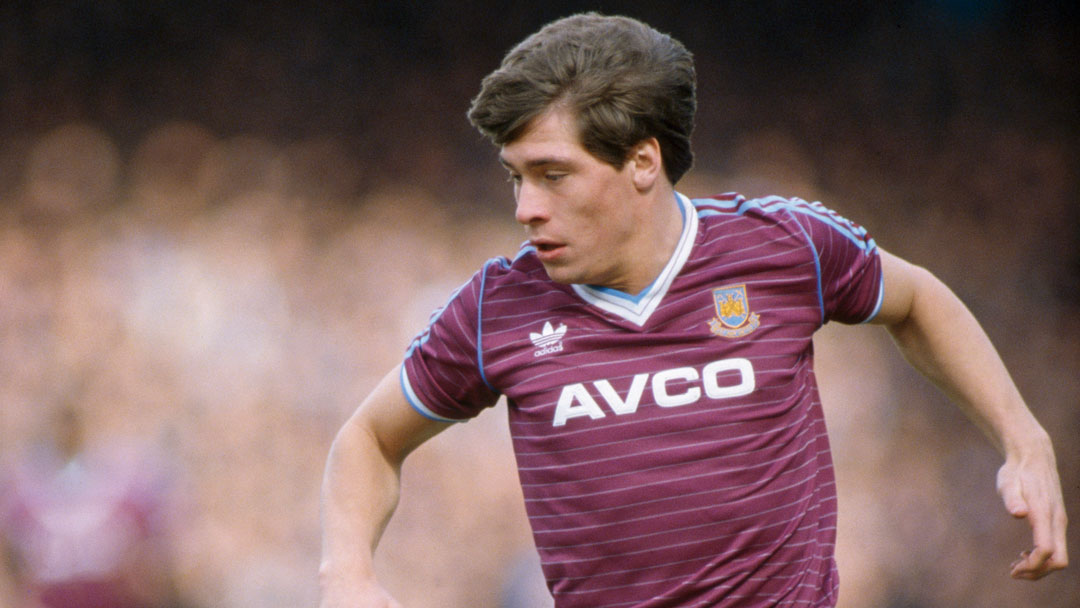 West Ham United legend Tony Cottee reflects on an unforgettable comeback at Tottenham Hotspur and marvels at the skills shown by Manuel Lanzini...
There's really only one place to begin my column this week… the top corner of the net in the 94th minute at Tottenham Hotspur Stadium last Sunday!
In all my time in football, both as a West Ham fan and as a player, I can't remember ever being involved in a comeback as late or dramatic as that. I vaguely recall a game against Norwich at Upton Park in the mid-90s, when we were fighting relegation and were 2-0 down before I scored two late goals to rescue a point. Neither of them were anywhere near as spectacular as Manu Lanzini's, though!
In terms of sheer drama and raw emotion, the best game I played in was that famous 4-4 draw between Everton and Liverpool in an FA Cup fifth round replay in 1991 – I came on as a substitute in the 84th minute and scored a 93rd-minute equaliser to make it 3-3, then scored again in extra-time to make it 4-4. The buzz I got from scoring that goal at Goodison Park is the only feeling I can compare to what Manu would have experienced last Sunday.
Amid all of the emotion of the moment, it is also easy to forget just how good that goal was. I could spend ages trying to explain how difficult that technique is for a player. When the ball is coming across your body from the left-hand side and you are striking it right-footed, you've really only got two options. 
You can try to strike through the ball so that it has minimal spin and aim for the left-hand post as you are facing the goal, or you can do what Manu did – which is much harder – and cut across the ball to slice it towards the far post. The technique involved in that, to get the necessary amount of speed and spin on the ball, is unbelievable.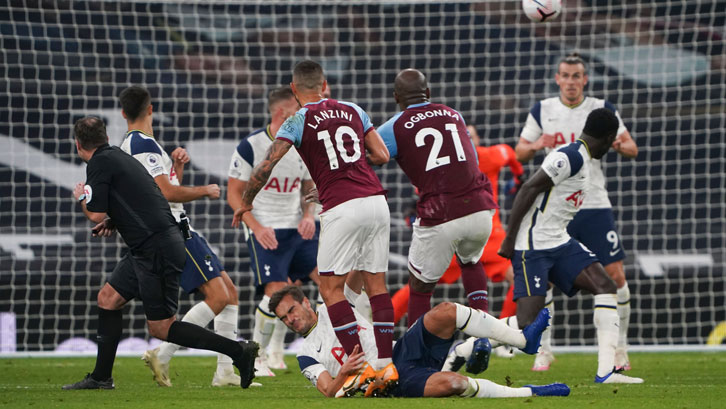 Like most Hammers fans around the world, when the ball hit the net I went mad in my living room. A friend of mine is in Turkey at the moment and sent me a video of the Turkish broadcast – the commentator was going absolutely beserk! 
It was just one of those special, special moments that will live long in the memory, because everything about it was just perfect for West Ham fans. The late comeback, the opponents, the quality of the goal, the celebration – just pure magic.
The only sadness was that our fantastic supporters weren't in the stadium to share the moment and the celebrations but, in some ways, the fact that we all experienced it in the same way emphasises exactly why football and West Ham is so important to us. After a difficult, uncertain year, everyone is looking for some happiness and positivity in life, and moments like that bring so much joy to so many people.
In my opinion, I don't think anything in the world brings people together more, certainly in a sporting context, than football. The thought of people and families in their living rooms, up and down the country, around the world, hugging each other when that goal went in, messaging or calling all their friends, having some banter with their Spurs-supporting mates – there really is nothing better.
TOUGH AS IRON
One of the words used to describe West Ham's performances recently – particularly on Sunday – has been 'resilience'. It's a quality that perhaps hasn't been as apparent in recent years and it's something that any Premier League team with ambitions of finishing in the top half of the table needs in abundance.
I think we can see that David Moyes is now really starting to establish his ideas and methods on the squad, and is actually building a mindset and a culture among the players that they all seem to be buying into.
One thing that has been apparent to me is that, in recent seasons, we have actually bought some very good individual players, who are all capable of showing their quality in the Premier League. What's far more important than buying good players, however, is moulding them together as a team and creating stability and progress.
I'm not just talking about one specific thing, I'm talking about everything – getting it right on the pitch, attacking and defending as a unit, being together and unified in the dressing-room, doing things the right way off the pitch, training well – it all goes into building success.
It's the hardest element of management – taking a group of 25-30 individuals who all have different qualities, characters and abilities, and bringing them together to produce a team unit that performs to a consistently high level. You can see that team ethic now, that spirit and desire, and I think David Moyes deserves huge credit for developing that over the past few months.
It means we go into today's game with belief and confidence, knowing that we will compete and give Manchester City a tough challenge. They are a fantastic side, and we know that if they click on the day there are not many teams who can handle them – but there is a feeling now that teams like City won't take us lightly, and long may that continue.