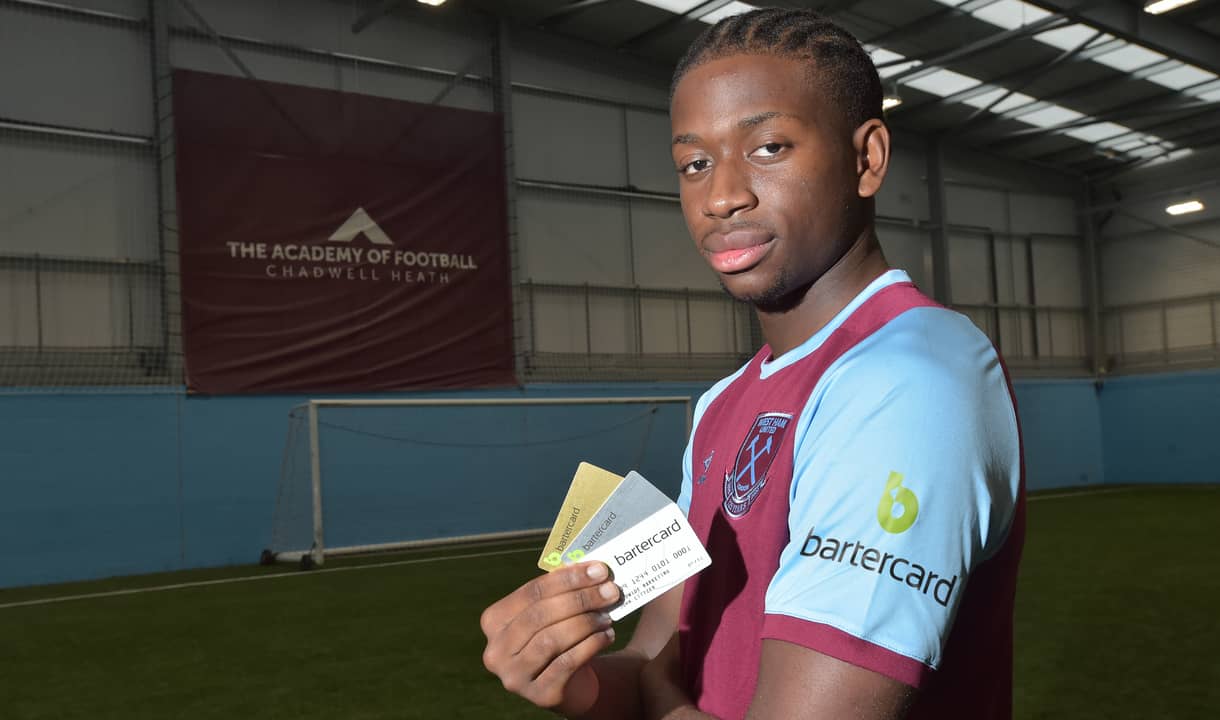 West Ham United is delighted to announce an expansion of the Club's relationship with Bartercard.
Building on the partnership signed with the women's team in August, Bartercard will now become Official Sleeve Sponsor of the Club's famous Academy of Football and an Official Club Sponsor.
As the Academy's Official Sleeve Sponsor, Bartercard's prominent logo will be seen on the left sleeve of all match shirts worn by the Hammers' Academy teams.
Bartercard branding will also be visible on the LED boards and big screens at London Stadium prior to the Hammers' home Premier League fixtures.
Bartercard allows businesses both large and small to buy and sell their goods or services as part of a global network of thousands of likeminded businesses. Bringing 21st century technology to the bartering industry, Bartercard works on a company's behalf to attract new customers and by enabling all businesses to offset their cash expenses.
Bartercard will be working with the Club to provide unique opportunities to interested business owners and, as part of the launch of this expanded partnership, will be providing up to 25 businesses with six months free membership, with a guarantee of additional business - click here to enter now.
In addition to this, Bartercard will also be working with the club on a number of fan initiatives including the launch of a Virtual Mascot Matchday Experience that will provide children between the ages of six and 12 with a stay-at-home matchday like no other. More details will follow shortly on the club channels.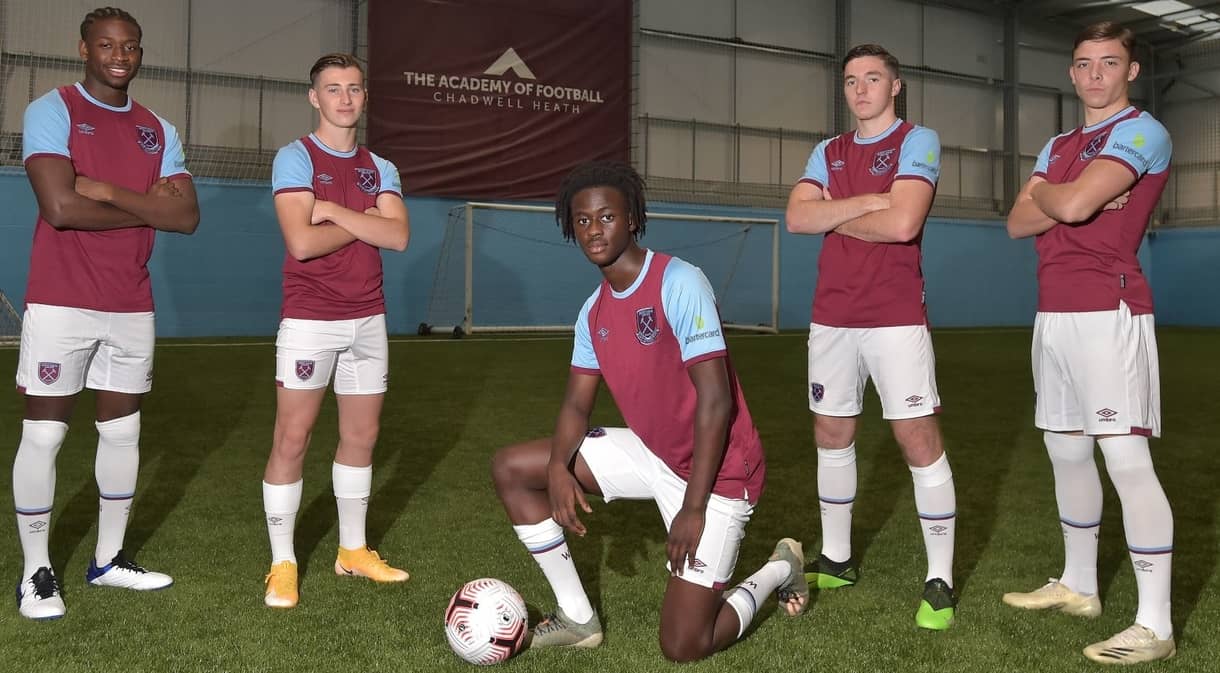 Chris Kirby, Bartercard Managing Director said: "Having worked with West Ham United since March 2009 it's now an absolute pleasure to finally announce a wider partnership with West Ham United and the famous Academy of Football. Bartercard is thrilled to see our brand displayed on the prestigious shirts and we are looking forward to supporting the many aspiring players on their journey towards the first team.
"The next few months promise to be extremely exciting and we look forward to delivering several beneficial campaigns to the West Ham fans."
Nathan Thompson, West Ham United Commercial Director, said: "I'm delighted to announce this expansion of the Club's partnership with Bartercard. In times such as these, it is important for all businesses, including West Ham United, to develop new and innovative ways of building strategic working relationships.
"Through numerous conversations with the team at Bartercard, it is clear there is a great opportunity for the Club to build mutually beneficial relationships within the network over the course of this partnership.
"I personally look forward to seeing the Bartercard network going from strength to strength in east London and Essex and helping as many fans and their businesses to grow as possible". 
To learn more about Bartercard, visit www.bartercard.co.uk.