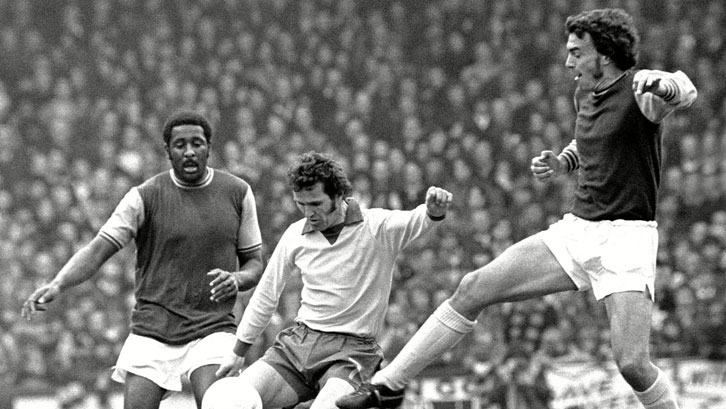 Evening Standard reporter Ken Dyer hears Sir Trevor Brooking pay tribute to his former West Ham United teammate and pioneering centre forward Clyde Best and calls for more BAME coaches to be employed across football as the Premier League reiterates the message that there is simply No Room For Racism...
The Premier League's admirable No Room For Racism message came across loud and clear at every one of its matches last weekend and will do again when West Ham United host Manchester City on Saturday.
There should never be any room for racism in football or in life in general – and the Premier League's initiative will surely help to bring that message home.
West Ham have, over the years, been at the forefront of confronting racism, both in their stadiums and in the wider community – and it was notable that one of the club's players, Clyde Best, was recently featured in a BBC piece during Black History Month.
Big Clyde, a gentle giant from Bermuda, joined West Ham back in 1968, when racism was more evident – but much less condemned.
Along with brothers John and Clive Charles and striker Ade Coker, Clyde was one of the pioneer black players in English football.
He arrived in England, not by private jet and chauffeured car – but via a bus to Victoria and the District Line to West Ham on a cold, wet Sunday night.
Still clutching his suitcase, he seriously wondered if he should go straight back to Heathrow for the next flight home to Bermuda but luckily a passer-by directed him to the nearby home of Mrs Jessie Charles, mother of John and Clive.
So began a special relationship between West Ham and Clyde, a popular figure, loved by Hammers' fans during the seven seasons he was at the club.
During that time, as former team-mate, Sir Trevor Brooking recalls, Clyde was upset by the racism at away grounds – and particularly by one disgusting letter in 1970 threatening to throw acid in his face if he played in West Ham's next match.
Sir Trevor, as first chairman of Sport England and then as director of football development at the Football Association, has close knowledge and considerable experience of dealing with the challenges which face black sports men and women – and I asked him about some of the problems which Clyde, John, Clive and Ade faced, half a century ago.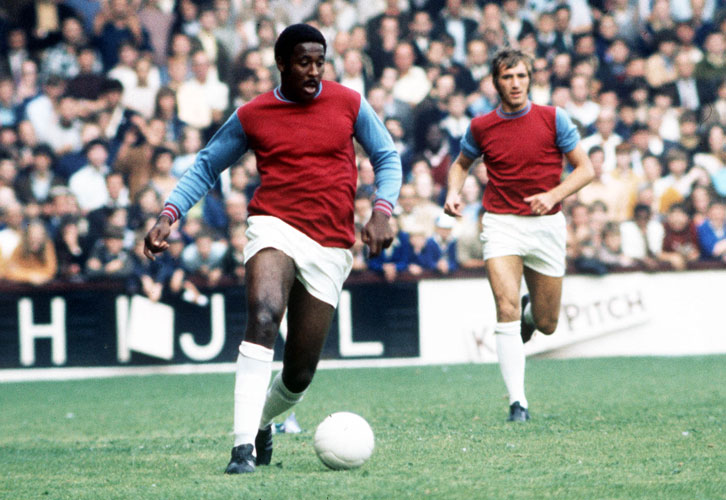 "East London was one of the areas of the country where the black community evolved," said Sir Trevor. "And West Ham, because of their catchment area and scouting network, were always likely to be one of the first clubs to capitalise on that.
"To be fair, in those early days, it wasn't that big an issue for us players. I was born in Barking and – as a youngster – going up to the City with my dad and brother to visit an uncle, we saw the development of the black community in London.
"Back then, away from home, it was evident to all us players that Clyde, Ade plus John and Clive Charles, were taking plenty of stick so it was important to the rest of us players that we were always supportive.
"In training, had you asked any of them at the time, I believe they would have agreed that the atmosphere was great and that helped them to settle into the club really well.
"In those days, the abuse from sections of the crowd and things being thrown onto the pitch, were early indicators of those issues which have since really come to the fore but then there just wasn't the awareness or the readiness to confront the issue of racism so it went largely unchecked.
"As a Club, though, I think that West Ham United handled it really well but as a player you just got on with things and treated everyone the same."
Sir Trevor is, like so many of us, disappointed that racism continues to rear its ugly head, but believes the Hammers are taking the right approach when it comes to making it clear intolerance has no place at London Stadium.
"In recent years there have been isolated incidents but clubs are very much on the ball now and any team member from any community group would, I believe, highlight an issue which they considered unacceptable today," he told me..
"West Ham, for example, have they identified one or two people who have crossed the line and they have been banned.
"I like to think that anyone who came to West Ham, like Clyde, John, Clive, Ade and those that followed, would feel it was a good Club."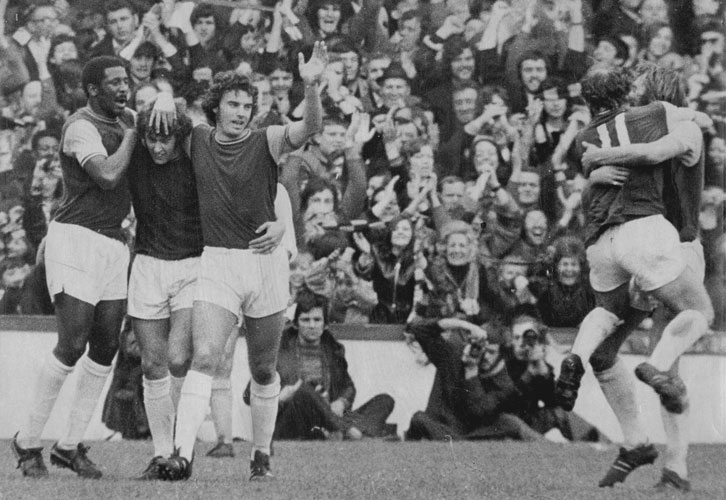 One area where Sir Trevor believes things need to change, though, is in the recruitment of black and ethnic minority coaches.
"I became more aware of the racism issue after I had retired from playing, first when I worked for the Sports Council and certainly then with the Football Association," he explained. "It had become much more of an issue by then, with many oversees players in this country.
"The FA were certainly keen to see more black coaches but during my early years at the FA that presented a challenge because quite a few black ex-players just didn't believe they would be offered jobs.
"We tried to encourage them to go on the coaching courses, but some still didn't think they would have a fair run, either when they took the exams or subsequently in the coaching structure.
"In the FA we always tried to ensure they felt it was worthwhile to go on those coaching courses but even now the number of black coaches working in clubs is still far below what I would have imagined 15 years ago.
"When I was involved at the FA with coaching courses, there were lads who qualified, who were really good and who, I thought, would go on to do well. It was still a tough challenge for them though, when they entered the outside world and realised that sometimes, it wasn't easy to make an impact because of the structure within particular clubs.
"Recruitment should be on merit because there were and are some really good ones coming through, but I have been disappointed that the numbers are still a challenge.
"The number of black players in our game is as high as it has ever been, and you would like to think that would be reflected in a club's coaching community. Hopefully, that will be the case in the future."