Interviews
Fabian Balbuena: I am working hard to take my opportunities
Fabian Balbuena personified the resilience West Ham United showed to grab an unlikely Premier League draw at Tottenham Hotspur on Sunday.
The Paraguayan, who had travelled more than 15,000 miles to represent his country in two 2020 FIA World Cup qualifying matches in the international break, was beaten by Son Heung-min within 50 seconds and saw the Hammers concede three times in the opening 16 minutes in north London.
But Balbuena and his teammates, including the three substitutes, kept calm, kept playing their football and were rewarded with an historic comeback crowned by Manuel Lanzini's last-minute equaliser.
Speaking to West Ham TV following the thrilling 3-3 draw, the No4 was proud of the way the Irons fought back and says they need to take the confidence drawn from that result and the recent victories over Wolverhampton Wanderers and Leicester City into Saturday's home game with Manchester City and the remainder of the 2020/21 season.
It was unbelievable, the way that we worked through, we never gave up and we kept pushing until the end and I think that the gift that we created.
We didn't play badly and for periods we controlled the game. In the first half they showed they have quality up front and scored three goals too quickly, but the team never stopped playing and every time we tried to push forward to score a goal and in the end I think we deserved the one point.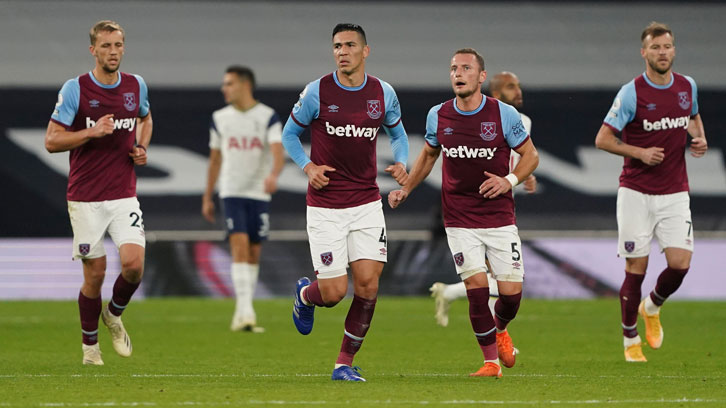 It's probably fair to say we would have lost this game in previous seasons.
We work together every day and we know each other and try to put that in during the game and especially in this game because we knew we were playing against a good team and away from home, so I think the way we are working and the way we are playing we know we are in the correct way.
We just have to keep going and keep working as we are doing.
The first half I felt it, which is normal, because I had travelled a long way and I think I did almost 20 hours flying.
My body felt that a little bit, but when I am inside the pitch I will always try to do my best and to help the boys and I think all the guys did a good job and, as I say, we are doing really, really good work during the week and trying to push each other to do our best even in training, because we know if you train well, when you go to the pitch you will have a good chance to get the results.
When you don't play, you feel a little bit without confidence but that is normal because every player wants to play.
We know that only eleven can start and then you have to wait for your opportunity, which I did, working every day and never giving up, doing my best so that when I got my opportunity I was able to take it as I did.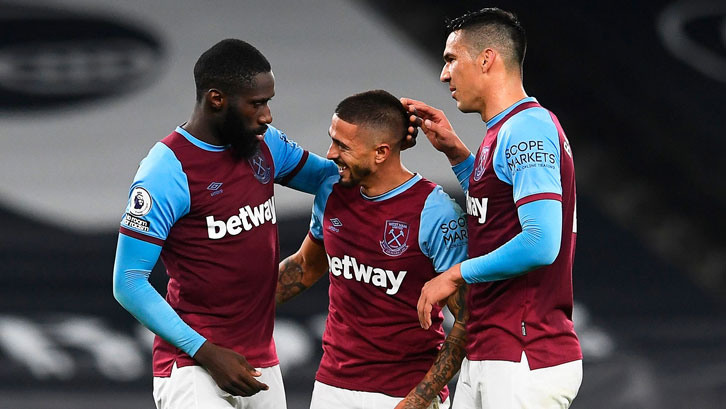 I said in the dressing room after the game that the boys who came in during the second half did really, really good work and that's the spirit we need if we are going to keep going in the Premier League.
We know we need everybody and all the lads were happy for Manu and for Andriy Yarmolenko as well because we know they have the quality to change the game and that's what we needed.
Hopefully we can keep this momentum and push on into the other games.
I think people are seeing West Ham as a very tough fixture now and that's good for us because we created that image.
If you look at the last three games we played, we played tough games against tough teams, but we got seven points from them and two of those games were away.
It's a good moment for us and we need to keep working like that and keep improving on the things we have to and try to move forward.