David Moyes could not hide his delight when Manuel Lanzini's thunderbolt rescued a dramatic point for his West Ham United side at Tottenham Hotspur on Sunday afternoon.
The Hammers salvaged what appeared to be a lost cause in north London, coming back from 3-0 down to score three goals in the final eight minutes of a game those in Claret & Blue will recall fondly for years to come.
Lanzini's dramatic leveller was as stunning as they come, giving Moyes - on his first game back on the touchline following his positive Covid-19 test - his cue to celebrate.
"I was jumping up and down, because it was such a big moment," the manager said. "To come back from 3-0 down to three each [that celebration] is what you get.
"I think it's the bit where you miss the supporters being in the stadium. If we could have had them in the stadium coming from 3-0 down to 3-3 it would have been an incredible moment for us all, so let's hope we can get them back soon."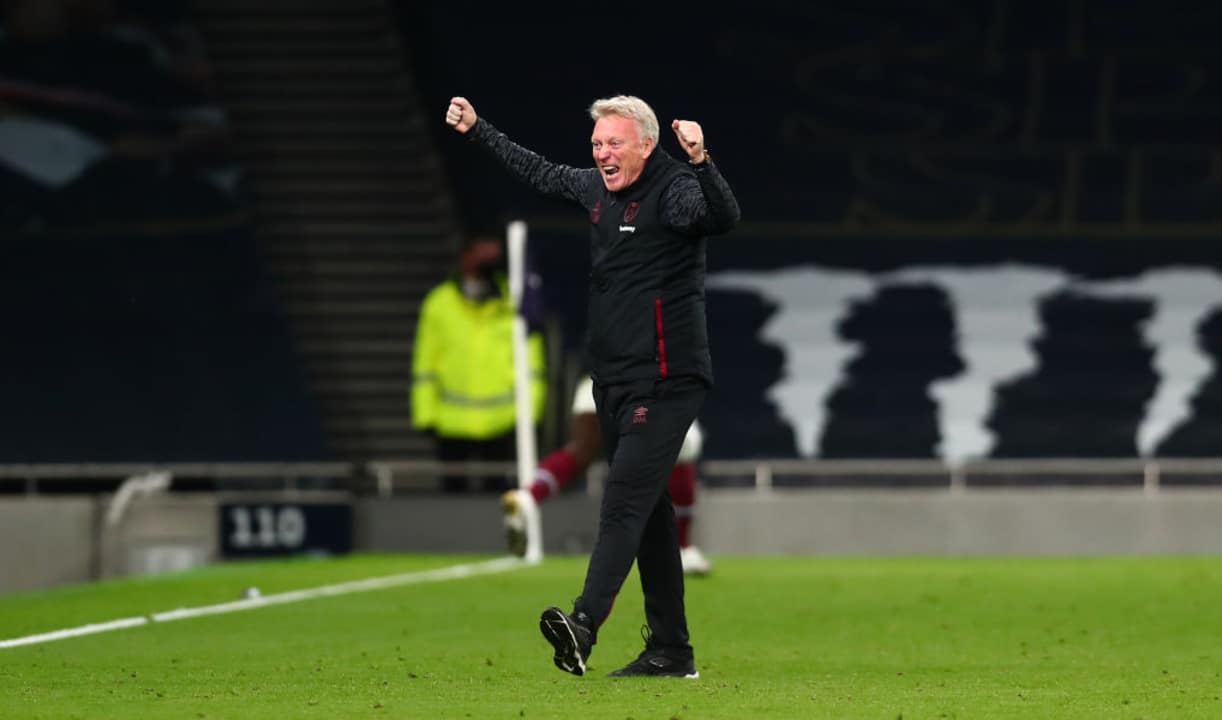 Moyes felt at half time as though those humorous calls for him to continue managing from home after their victories over Wolves and Leicester might have had some merit.
So he was delighted his team's positivity was rewarded by their dramatic fightback.
He added: "I thought the first half they were probably right, the people saying I should keep managing from home, but look, we didn't start well but Tottenham were on fire, they really were.
"The way they've been playing, they showed that. Their forward players were excellent and we gave them a lift up. 
"But after the first 15 minutes or so, we got a good amount of control of the game and we missed some chances as well. The hard thing at half-time was not to make any [knee-jerk] decisions. It would have been easy to say let's change two or three, but I thought the players have been playing well.
"Good on them, they were brilliant tonight. Maybe not from the first minute, but from the twelfth or 15th minute to the 94th when we got the equaliser."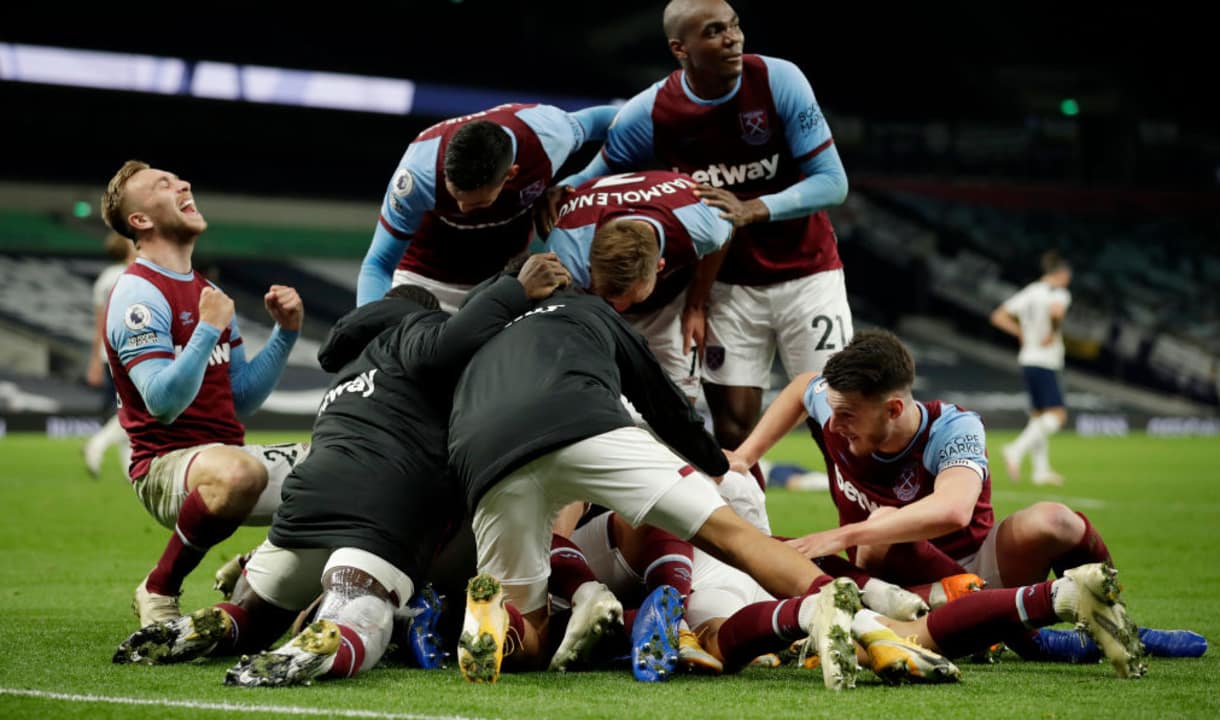 Moyes feels his team's attitude is shining through in their recent results, and he is sure there is more to come from the side.
"The boys are at it. I see it every day in training, and they're improving all the time," he added.
"We felt really good before we went into the opening day of the season. We didn't play well in that opening game, but we do have big belief, we really have.
"We think we've improved, we think the new players who have come in have made a difference.
"Overall, I can only praise them. It was a really proud moment to manage West Ham tonight, because 3-0 down today with ten minutes to go and come back shows that the players are at it and committed."
Finally, Moyes reserved special praise for Lanzini, who has had to battle back from serious injury and wait patiently for his opportunity.
"The first time I came here he was terrific for us," he explained. "It's been hard, he's had to fight for his place because the form of our players has been really good. That's shown by our results.
"We've brought people on to help us and I've said to them in the dressing room that they're all going to be needed, some will be off the bench, some will be starters, but we've got a good team spirit as well and we want to build on that."